People are being warned of heat risks to their health amid temperatures reaching above 30C.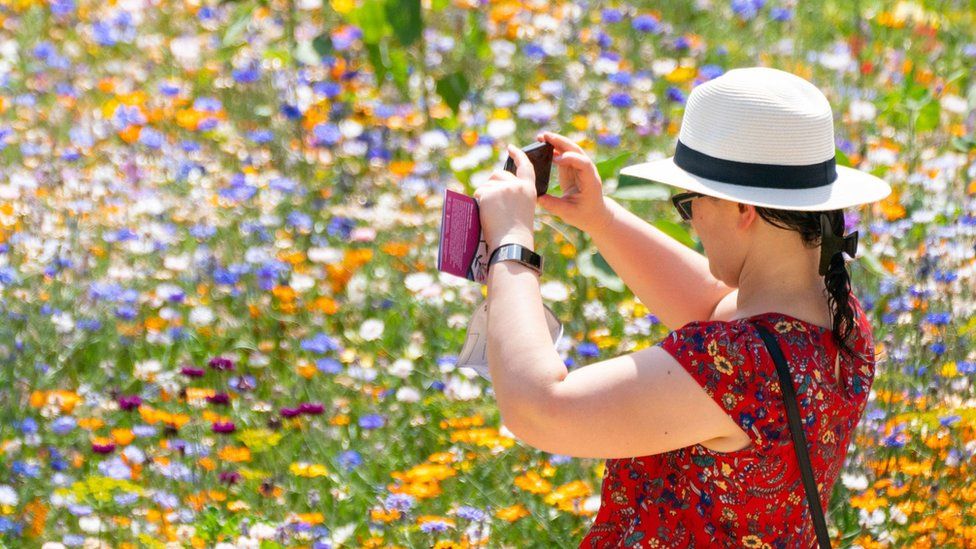 The UK heatwave is expected to hit a peak on Monday as temperatures build towards 35C in parts of the UK.
A rare amber warning for much of England and Wales has been issued from midnight on Sunday.
That means there could be a danger to life or potential serious illness from the scorching temperatures.
Extreme heat is hitting Europe with Seville reaching 41C while France, Germany and Italy are expected to experience similar highs.
In England, temperatures on Monday afternoon rose to 30.5C in Charlwood, Surrey, 30C at Heathrow and 29.5C in Writtle, Essex.
The UK Health Security Agency has issued Level 3 heat-health alerts across the south and east of England, the Midlands and London.
This requires health and social care workers to pay particular attention to high-risk groups of people such as the elderly and vulnerable.
The TUC wants employers to keep workplaces cool, relax dress codes and allow flexible working to make use of the coolest hours of the day.
General secretary Frances O'Grady added: "And bosses must make sure outdoor workers are protected with regular breaks, lots of fluids, plenty of sunscreen and the right protective clothing."
UK law does not state a minimum or maximum temperature for workplaces but they should normally be at least 16C or 13C if much of the job involves rigorous physical effort.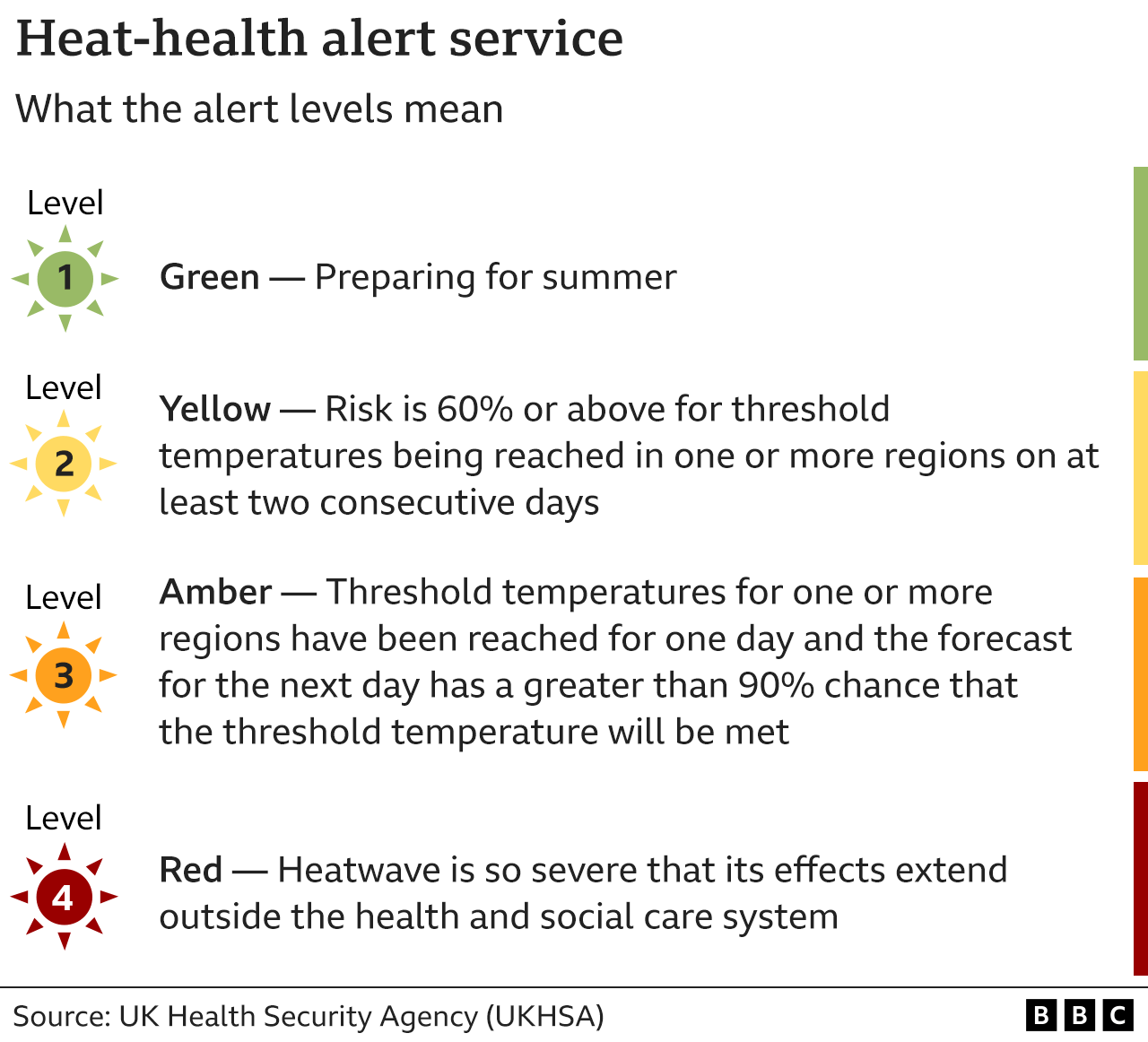 Forecasters are predicting that the UK could face its hottest day ever next week.
The current record was in July 2019 when 38.7C was recorded at Cambridge Botanic Garden but as extreme heat builds across Sunday into Monday, next week could see that temperature being topped.
Wales saw its hottest day of the year on Monday with Cardiff's Bute Park reaching 28.7C.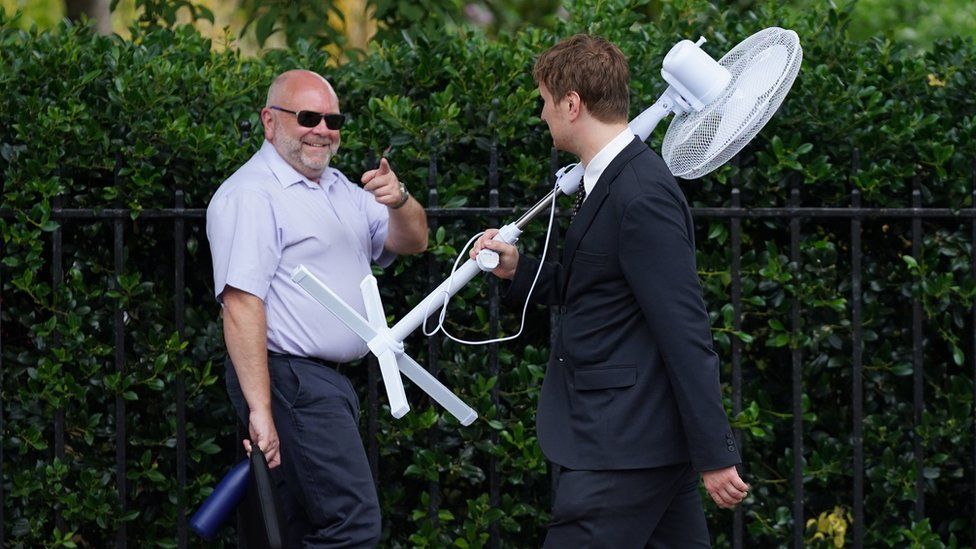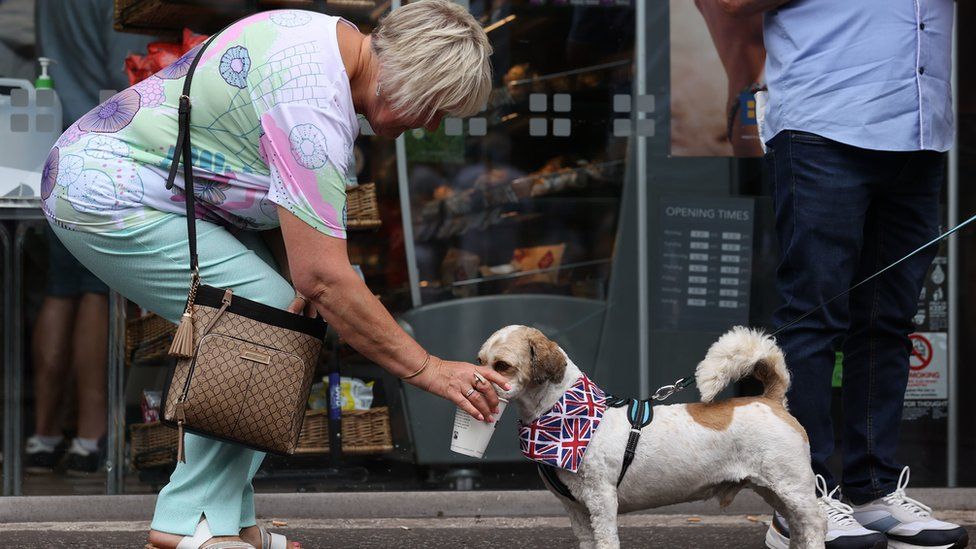 Heatwaves are becoming more likely and more extreme because of climate change.
The world has already warmed by about 1.1C since the industrial era began in the latter half of the 18th century, and some experts predict that temperatures will keep rising unless governments around the world make steep cuts to emissions.
In England, there were 2,500 excess deaths in the summer of 2020 as a result of hot weather, and the Red Cross predicts that heat-related deaths in the UK could treble in 30 years.
Portugal and Spain are currently the worst affected countries in Europe – extreme heat and drought conditions are fuelling wildfires in central Portugal where state emergency measures have been introduced.
An unprecedented 80% of mainland Portugal is at "exceptional" risk of fires, according to the national meteorological institute.
Wildfires and heatwaves are not unusual in this part of Europe but they are becoming more severe, happening sooner than usual and more frequently, says BBC reporter Azadeh Moshiri.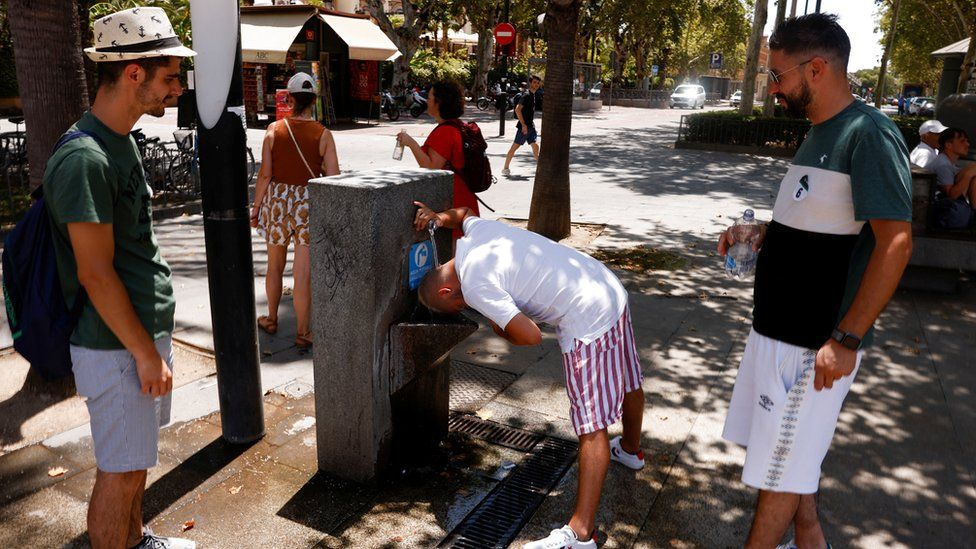 BBC Weather presenter Susan Powell said this could be the longest sustained heatwave seen in Spain for 50 years.
She added: "We know from climatology research that the earth's atmosphere now holds its highest energy levels on record, ie, amounts of heat.
"It's this global scale shift that leads to the increased likelihood of extreme weather events – such as heatwaves."
On Tuesday, a group of leading UK scientists suggested that heatwaves should be named similar to storms.
Seville in Spain, which is seeing its second heatwave of the season, recently started doing this.
Professor Mike Tipton from the Physiological Society said naming heatwaves would raise awareness and "makes the risk to health clear".
"People can't expect to continue as normal during the heatwave", he added.
Sheffield experienced the UK's highest minimum temperature of 20.5C – the city's warmest night ever.