The BBC has spoken to women who say they were sexually assaulted during massage treatments.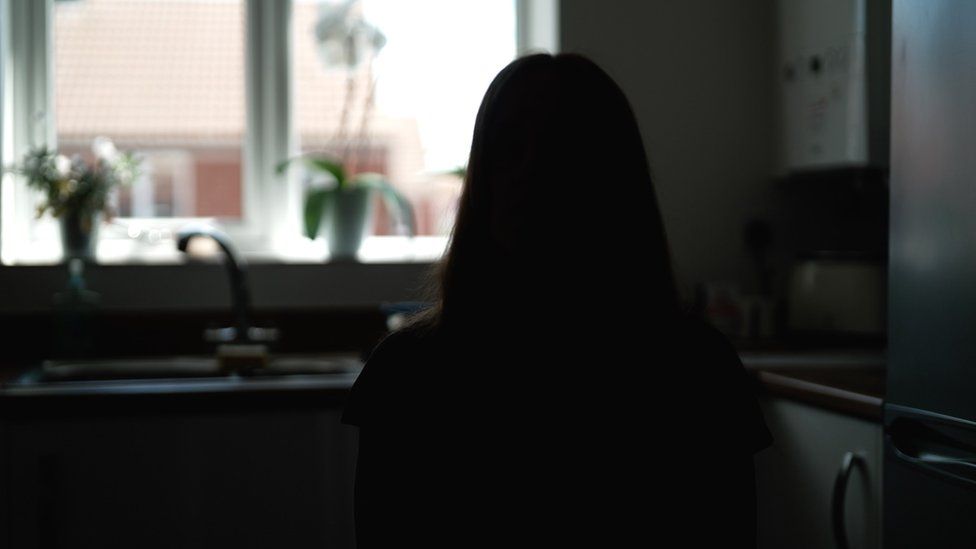 At-home massages have become more popular, but the BBC has heard from dozens of women who have been sexually assaulted by massage therapists in their own homes. Experts are now calling for the government to introduce stricter regulation in a sector that has little oversight.

Warning: Some of the content in this story may be distressing.
Callum Urquhart advertised his at-home massage services on social media, which is where Yas – not her real name – booked him. She says her massage started off professionally, with Urquhart asking for her consent before massaging certain areas of her body. But he quickly went on to sexually assault her.
"I think in that situation, you can't quite believe that it's happening and there's one side of your brain telling you to not overreact," she told the BBC. "But he started being quite rough – it was very apparent by that point what was happening. I didn't know whether he was going to rape me, [or] kill me. I just didn't know."
After reporting what happened to the police, Yas learnt that Urquhart held no qualifications in massage therapy and had never undertaken any form of training. Even after he had been arrested and was being investigated by the police for sexual assault, the BBC found he was able to continue massaging – and sexually assaulting clients.
Last year, Urquhart was jailed for sexually assaulting four female clients in Bristol. Yas says she was "heartbroken" there was nothing to stop Urquhart from practicing and assaulting other women. She believes change is needed: "If there were regulations I imagine he would have been under investigation or struck off.
"There would have been some repercussions to his actions," she added. "One of the reasons for me reporting it was to ensure that it didn't happen to anybody else."
Lack of regulation
Under current UK regulations, masseuses don't need a licence, or any formal training, to start practicing massage – so anyone can set themselves up as a therapist, as the title is not protected. There is one accredited register, where a member of the public can look up a masseuse. But because it is voluntary, experts say only a minority are signed up.
Some local councils require premises offering massage therapy to have a business licence, which can be revoked if the firm is deemed unsafe. But in order for a healthcare professional to be regulated, like physiotherapists, the government must deem it as a high risk of causing harm to the public.
Yet the BBC has found more than a dozen criminal cases involving offenders using the massage industry to rape and sexually assault clients in the last six years. It includes incidents where massage therapists advertised and carried out services even after being arrested for sexual offences.
Yas says the lasting impact of her assault has been devastating. "I didn't want to go to sleep for a long time, because I was worried about dreaming about it. I suffered with panic attacks and it really made me doubt my own judgment because I had trusted this person to come into my home – so I felt like I couldn't trust anyone," she added.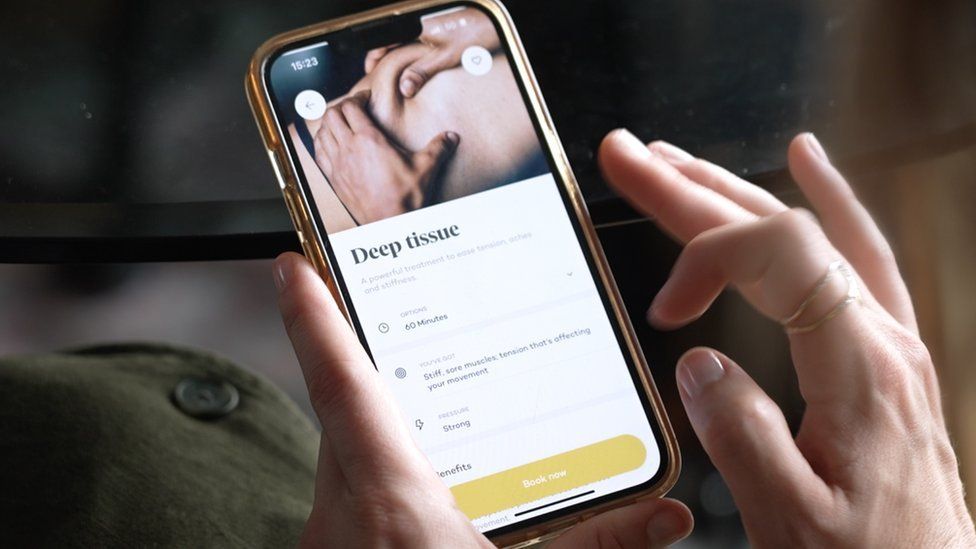 The rise of wellness apps has made booking massages at home easier than ever. Urban is an app that allows customers to find self-employed massage therapists who can be booked and at their door in as little as an hour.
Taylor – not her real name – had always chosen to be massaged by women when booking at-home massages on the app. But when she decided to treat herself to a deep tissue massage in October 2019, there were no women therapists available. Instead she found a male therapist whose profile had hundreds of positive reviews – many of them five stars.
"In my head I thought that was a fairly safe bet, with someone that's clearly been trusted by lots of people and been trusted by the app," she told the BBC.
But soon into the massage, she felt something wasn't right. "When you have a really professional masseuse, you never feel like any part of your body is particularly exposed," she said. "This guy literally pulled the towel off the entire lower part of my body."
Taylor says the masseuse then began to touch her in intimate areas without her consent, before going to commit a serious sexual assault. She says she "froze", afraid of what else he might do to her if she reacted. When she was eventually able to tell him to stop, she says he ignored her.
Collapsed in tears
"The second he was out of the flat, I literally just collapsed in tears in my hallway, on my own, closed the door and locked it from the inside." Taylor reported the incident to both Urban and the police – who later dropped their investigation due to a lack of evidence.
Urban told Taylor they would remove the man from the platform immediately, but she says, two weeks later, she found his profile was still accessible.
Despite telling Taylor the technical glitch would be resolved "promptly", BBC News found his profile was still visible on the platform, three years on from the incident. Since BBC News contacted Urban about this, it has been removed entirely.
Urban says although his profile may have been visible, customers were not able to book him on the app since Taylor's complaint.
It comes after another former Urban masseuse, Cosmin Tudoache, was last year jailed for five years for raping a woman who had booked his services on the app.
Urban told us therapists are required to undergo rigorous vetting – including a DBS check which was introduced in 2019 – and insist only a tiny fraction of their bookings have resulted in a complaint. The firm said all complaints are taken seriously and investigated.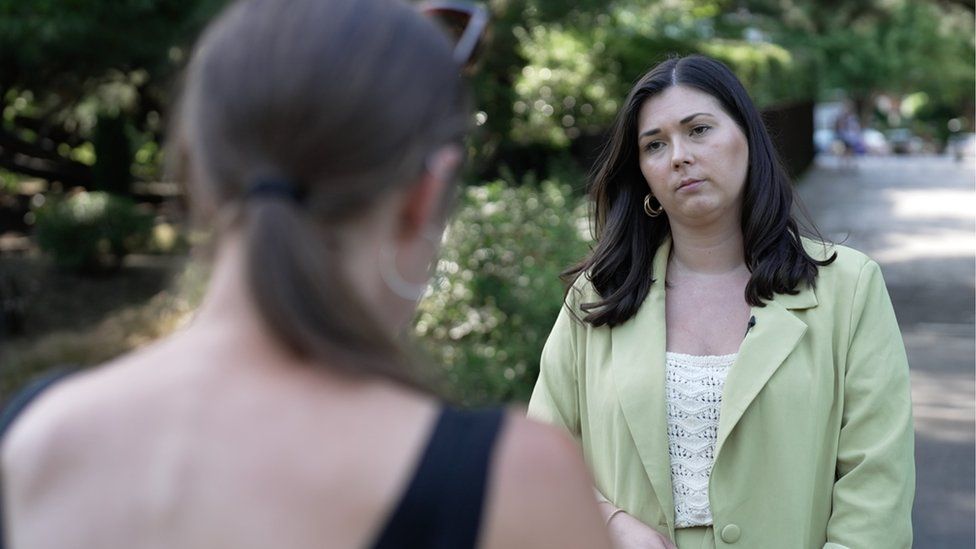 However, Yvonne Blake, chair of the General Council for Massage Therapies – the governing body for the sector – told the BBC that under current rules "absolutely anybody" can start practicing massage without checks.
Ms Blake, who has been called as an expert witness in sexual assault cases involving massage therapists, added: "Anybody can write a qualification. There's no regulation to stop anybody doing any of those things."
The BBC contacted several government departments, including those covering health and business, about regulation of the industry, but we were met with confusion over whose responsibility this area lies in.
A government spokesperson told the BBC: "Sexual offences are horrendous crimes, and we encourage victims to explore the free support and advice on offer. In addition to police action to tackle perpetrators of crime, massage premises are licensed by local authorities which can remove their license if they are unsafe."
But Conservative MP Caroline Nokes, chair of the Women and Equalities Committee, told the BBC the government needs to take more action. "You get people in an incredibly vulnerable position with virtually no clothes on – if you are some sort of predator it's a great profession to get into. I think it's really important that there is more understanding across government."
Urban says it would welcome more regulation of the massage industry.
But for Taylor, the lasting impact has been devastating. "It's something I'll never get over," she says. "It's changed me forever and given me this huge baggage and weight on my shoulders, I don't see myself ever getting rid of."
If you have been affected by any of the issues in this article, there are a list of organisations that may be able to help at BBC Action Line.

Have you been affected by any of the issues raised in this story? If you are able to talk to us please email: haveyoursay@bbc.co.uk.
Please include a contact number if you are willing to speak to a BBC journalist. You can also get in touch in the following ways:
If you are reading this page and can't see the form you will need to visit the mobile version of the BBC website to submit your question or comment or you can email us at HaveYourSay@bbc.co.uk. Please include your name, age and location with any submission.