General Lord Richards says he would order an investigation into alleged killings if he were still in charge.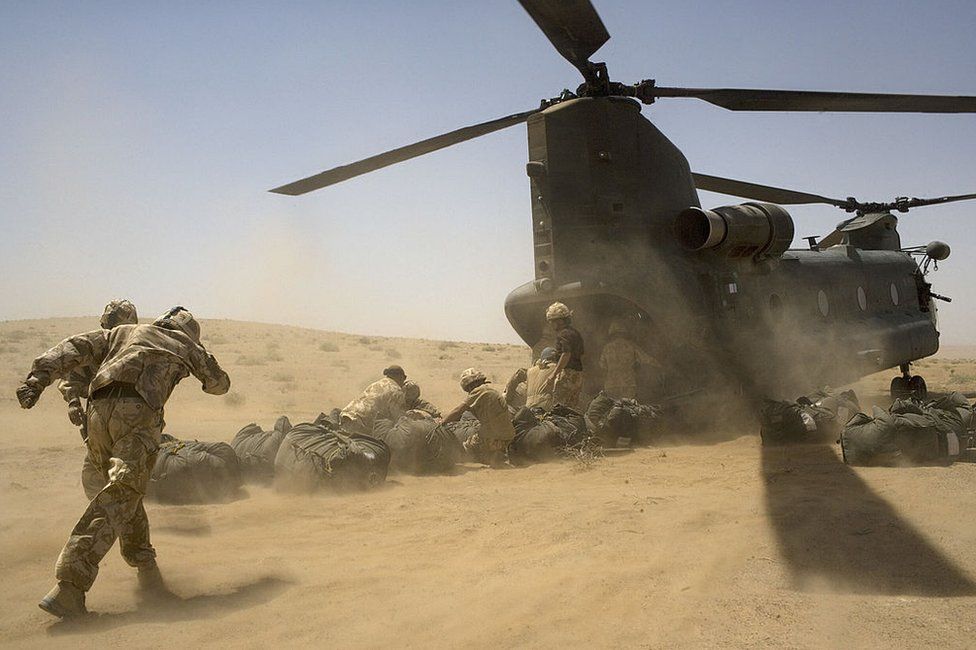 The former head of the British armed forces said he would "order a thorough investigation" into allegations that SAS troops killed detainees in Afghanistan if he were still in charge.
Lord Richards said he had "no doubt that Admiral Radakin, the current chief of the defence staff, will do this".
The Ministry of Defence said that no new evidence had been presented.
Lord Richards was the chief of the defence staff between 2010 and 2013, when the alleged extrajudicial killings took place.
BBC Panorama showed him the evidence it had gathered. He said that "worrying events of the type captured by Panorama are very rare in the British armed forces", but that "given the compelling nature" of the evidence, he would order an investigation if he were in charge.
BBC Panorama found evidence that one SAS unit operating in Afghanistan during that time may have been responsible for 54 unlawful deaths in one six-month tour of duty.
The BBC understands that General Sir Mark Carleton-Smith was briefed about the alleged executions when he became head of special forces the following year. But the general failed to pass on evidence to the military police, even when they investigated a member of the same SAS unit for murder.
The UK Defence Secretary, Ben Wallace, faced mounting calls to act on Tuesday after Shadow Defence Secretary John Healey called on him to "urgently explain to Parliament what action he'll take to verify any truth to these claims and any possible cover-up".
"These new allegations are deeply disturbing, and such reports cast a dark shadow over the excellent reputation of our British Special Forces," Mr Healey said.
He added: "Justice for those affected and the integrity of British forces fighting overseas must be secured."

British special forces killed hundreds of people on night raids in Afghanistan, but were some of the shootings executions? BBC Panorama's Richard Bilton uncovers new evidence and tracks down eyewitnesses.

The Ministry of Defence said in a statement that it believed the BBC had jumped to "unjustified conclusions from allegations that have already been fully investigated".
An MoD spokesperson said that British forces "served with courage and professionalism" in Afghanistan and were held to the "highest standards".
Mr Wallace has yet to comment on the allegations.
The UK Armed Forces Minister, James Heappey, said if there was new evidence of offences, "we will absolutely investigate it".
"Nobody in our organisation, no matter how special, gets a bye on the law," he said.
Sir Howard Morrison QC, a former judge at the International Criminal Court, told the BBC on Tuesday that "at the very least, a judge-led inquiry should be established to re-examine the evidence.
"The Panorama investigation raises such a powerful case, using civilian and military sources, it is difficult to believe anyone would disagree that these issues need to be thoroughly reinvestigated," he said.
"The British SAS is rightly regarded as an elite unit, with exceptionally rigorous selection standards and proud history. But no-one engaged in military operations is above international and military law."
Similar allegations – of extrajudicial killings and use of so-called "drop weapons" planted at scenes – were raised against Australian Special Forces, prompting a four-year judge-led inquiry.
The Australian inquiry found credible evidence that its Special Forces were responsible for 39 unlawful killings in Afghanistan, as well as planting enemy weapons at the scenes of raids to justify shootings of unarmed people.
The Labour MP Dan Jarvis, a former army major who served alongside Special Forces in Afghanistan, said on Tuesday that the allegations raised in the BBC's reporting were "extremely serious" and "undoubtedly warrant an independent inquiry".
"UK Special Forces personnel are rightly revered across the world, but no one is above the law," Mr Jarvis said.
"Without the truth, we risk irreparable damage to the reputation and legitimacy of British forces."
The chairman of the Commons Foreign Affairs Committee, Tom Tugendhat, who is running to be leader of the Conservative Party and prime minister, said if there was any truth to the allegations they would be "investigated fully by the Ministry of Defence".
Mr Tugendhat, a former army officer who served in Afghanistan, said he "neither saw nor heard any of these accusations" during his service, adding that British troops were "extraordinary, courageous, determined and brave people serving our country".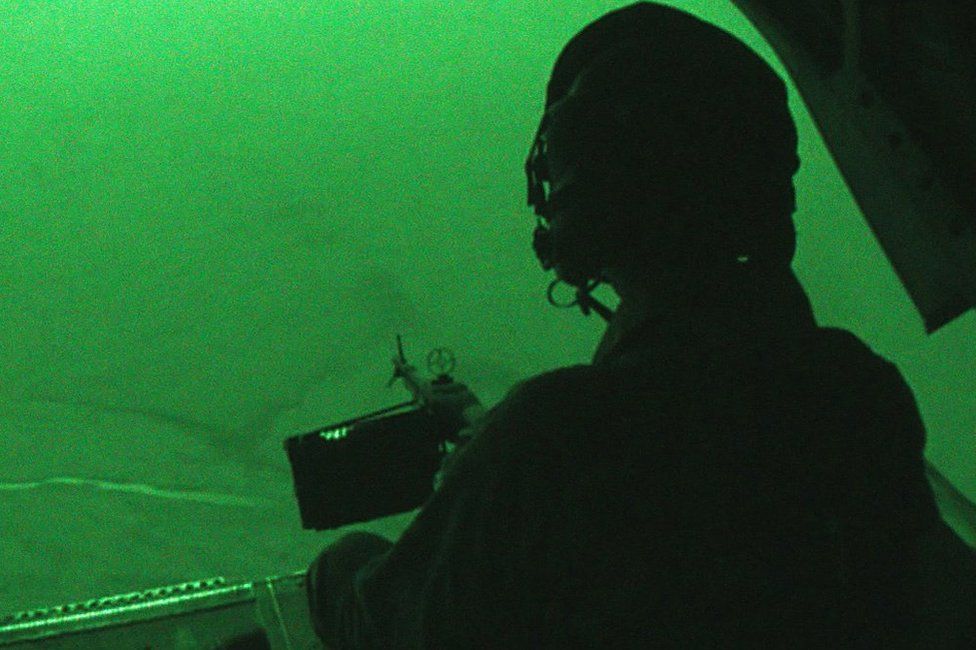 In 2014, the British Royal Military Police launched a wide-ranging investigation into allegations of abuses and unlawful killings by British forces in Afghanistan, including SAS night raids scrutinised by the BBC.
Operation Northmoor was wound down in 2017 and eventually closed in 2019 with no charges brought. The current defence secretary, Ben Wallace, oversaw the closure of the final three criminal investigations.
The Ministry of Defence said at the time that no evidence of criminality had been found.
But Royal Military Police investigators who worked on Operation Northmoor told Panorama they had been obstructed in their efforts to gather evidence, blocked from visiting the sites of the shootings, and frustrated in attempts to interview senior leadership.
"We were hitting brick walls in every direction," one senior investigator said.
"I believe there was pressure from above to shut down the investigation. It became increasingly clear to me that it didn't matter what evidence we were able to gather, these cases were never going to be allowed to go to court."
In an official report, the RMP said there was a "regimental amnesia" among the SAS and said there were suggestions its troops had been "coach[ed]" by other SAS personnel ahead of interviews.
The Ministry of Defence said in a statement that it believed the BBC had jumped to "unjustified conclusions from allegations that have already been fully investigated".
"We have provided a detailed and comprehensive statement to Panorama, highlighting unequivocally how two Service Police operations carried out extensive and independent investigation into allegations about the conduct of UK forces in Afghanistan," a spokesperson said.
"Neither investigation found sufficient evidence to prosecute. Insinuating otherwise is irresponsible, incorrect and puts our brave Armed Forces personnel at risk both in the field and reputationally."
Later on Tuesday, an MOD spokesperson said the Royal Military Police had written to Panorama and other media organisations asking for any new material so it can be reviewed.
The BBC said it would engage with the military police and considered all requests for un-broadcast material in accordance with its editorial guidelines.