The vaccine rollout had been "amazing", said the Queen, at a ceremony at Windsor Castle.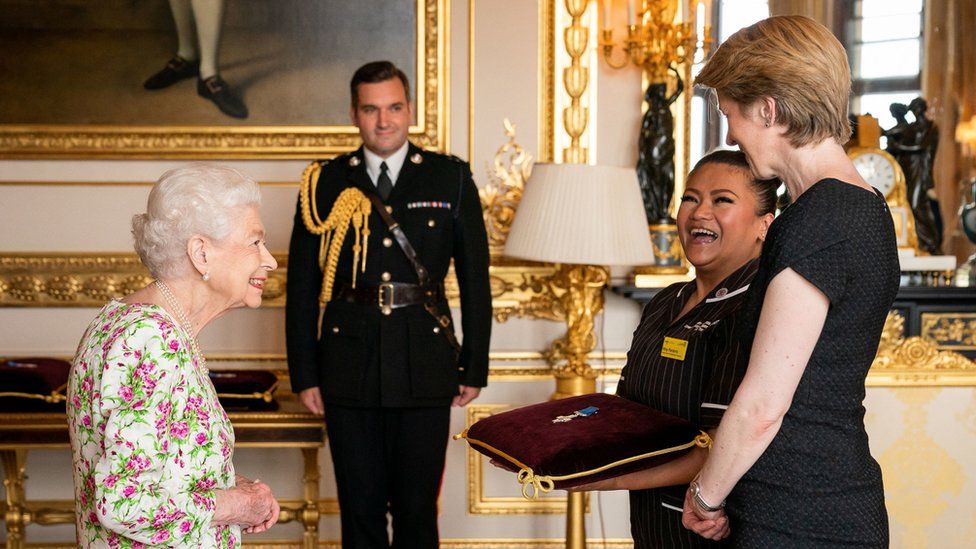 The Queen has praised the "amazing" Covid vaccine rollout and awarded the NHS the George Cross.
Health leaders from the four UK nations were awarded the medal at a small ceremony at Windsor Castle on Tuesday.
It is only the third time ever that a George Cross has been awarded to an organisation rather than an individual.
Joining the event was May Parsons, the nurse who delivered the world's first vaccine outside of clinical trials on 8 December 2020.
The Queen said the vaccine effort which began on that day was "amazing" as she celebrated the achievements of the NHS.
Also on Tuesday, Olympic diver Tom Daley and personal finance expert Martin Lewis were presented with awards, both receiving OBEs.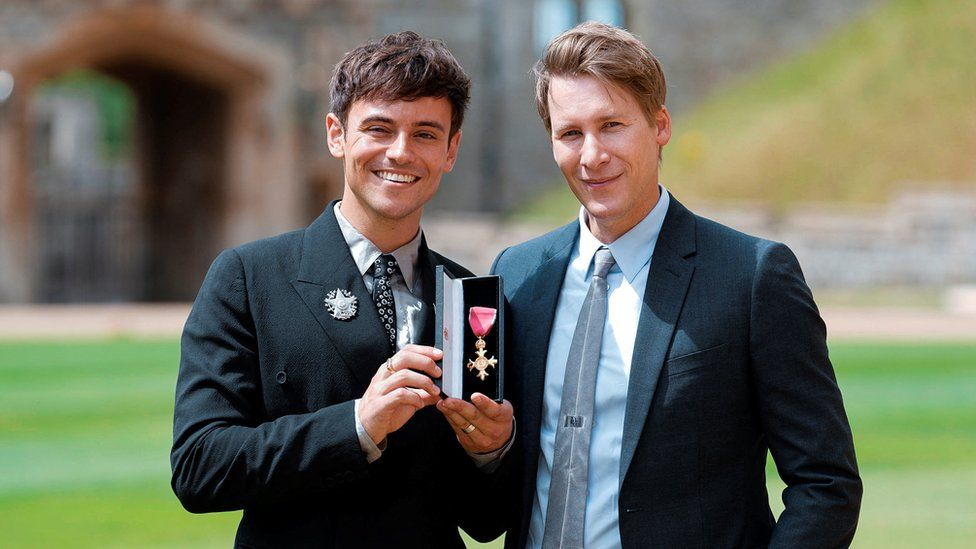 Wearing a day dress and moving with the aid of a walking stick, Her Majesty said it was "tremendous" that tens of millions of people in the UK had taken up the jab.
NHS England chief executive Amanda Pritchard paid tribute to those who worked on the front line and said the vaccine programme saved hundreds of thousands of lives.
She told the Queen that the medal will go on a tour of the NHS before a permanent home is found.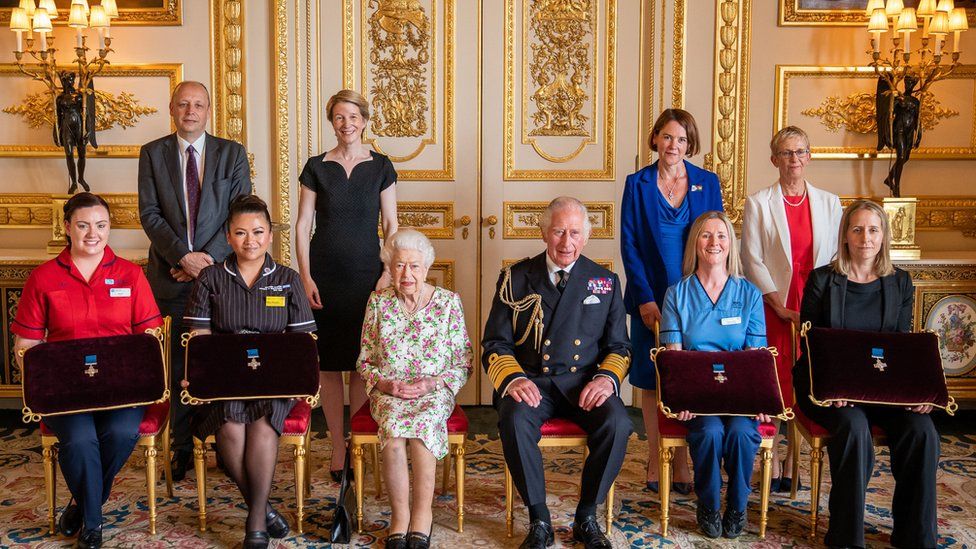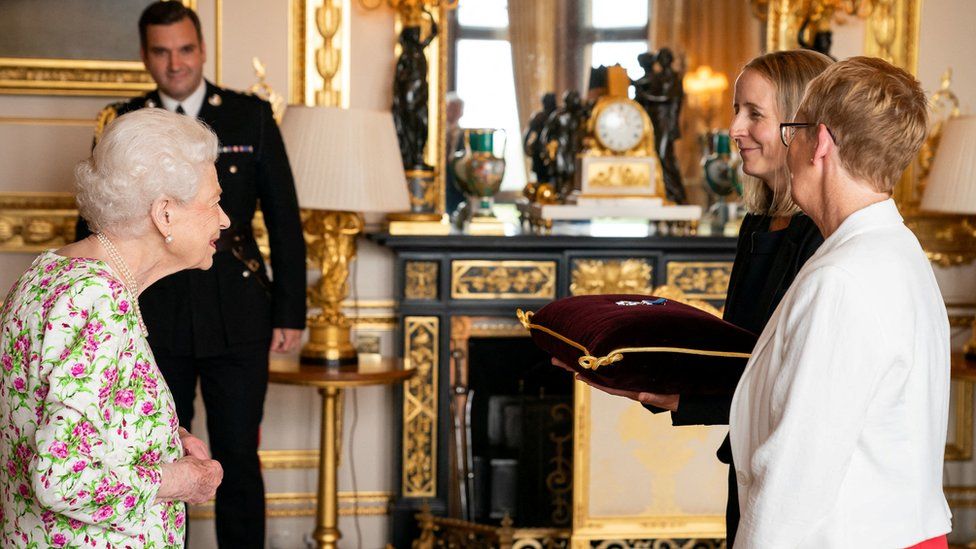 Lt Col Michael Vernon, comptroller of the Lord Chamberlain's office with responsibility for organising ceremonial events, said: "This award recognises all NHS staff, past and present, across all disciplines and all four nations.
"Over more than seven decades, and especially in recent times, you have supported the people of our country with courage, compassion and dedication, demonstrating the highest standards of public service.
"You have our enduring thanks and heartfelt appreciation."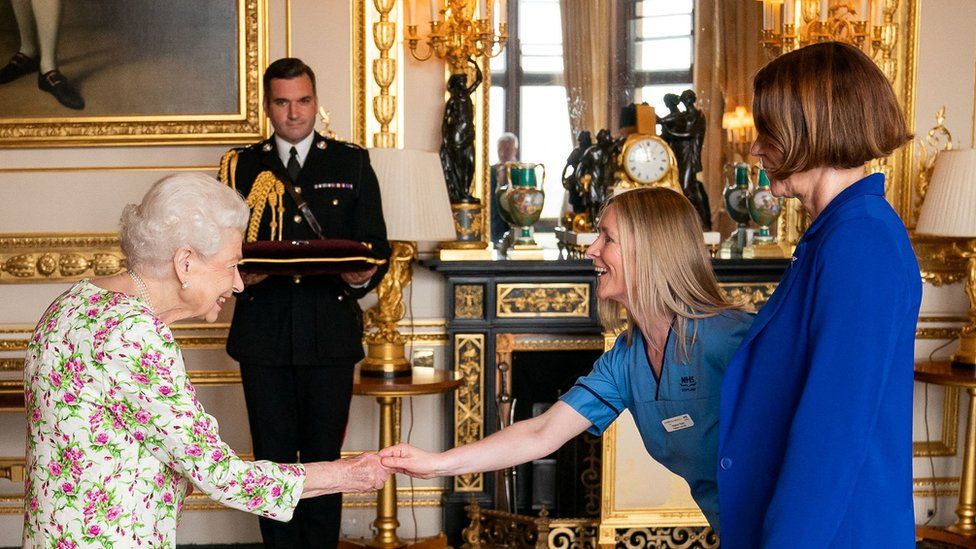 NHS England chief executive Amanda Pritchard said she was honoured to attend on behalf of workers.
"Under the most difficult of circumstances during the pandemic, our staff responded magnificently," she said