Fans are left disappointed after an event with the US rapper is cancelled because of overcrowding.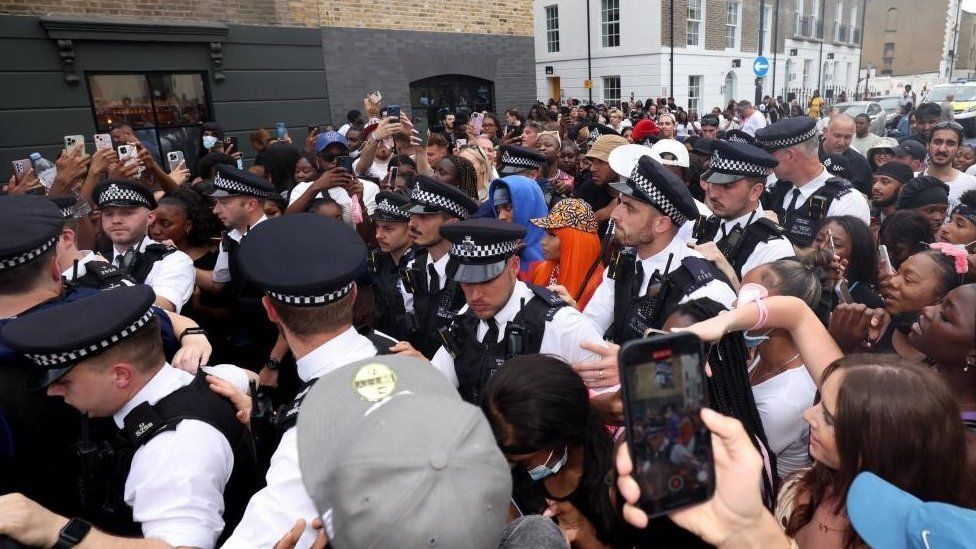 Fans of US rapper Nicki Minaj have been left disappointed as a meet and greet event in London had to be cancelled after the star was mobbed by fans.
The rapper posted on Instagram that she would be at Cafe Koko in Camden from noon on Monday, prompting many to arrive at the venue in the early hours.
Her appearance was pushed back and when she arrived just before 18:00 BST, police had to form a wall around her.
They then had to escort her to the venue before she could enter.
The star is in the UK as she was part of a historic line-up of all-female headliners at Wireless Festival.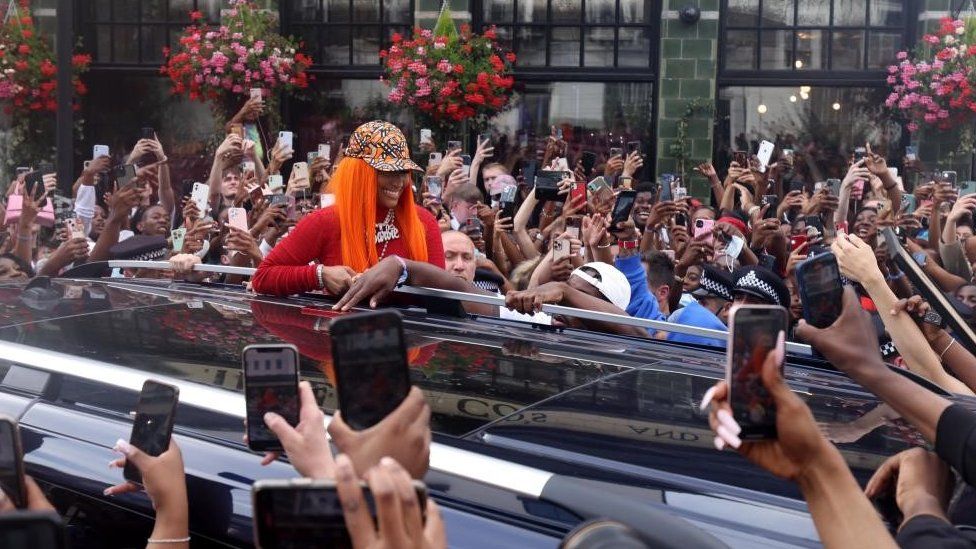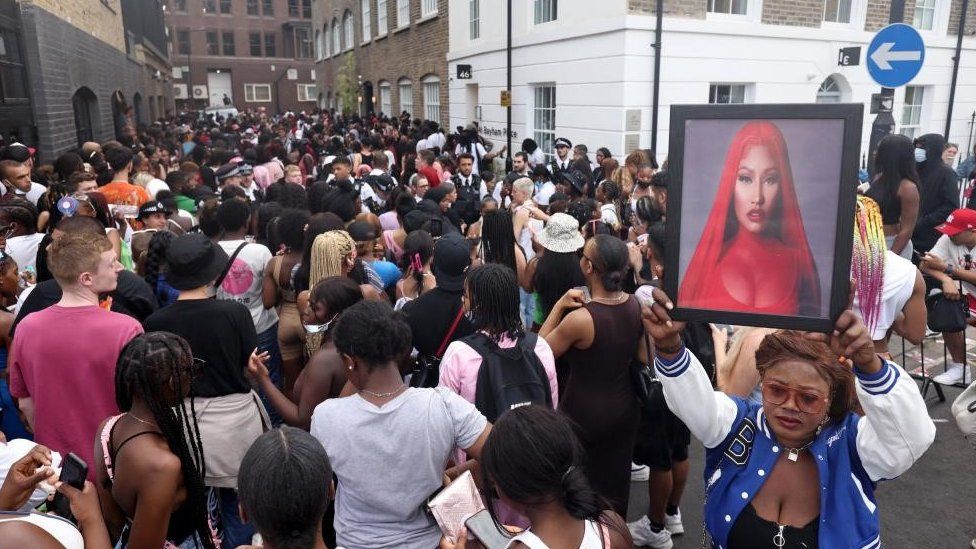 Footage on social media showed thousands of fans queueing outside in the more than 30C (86F) heat in the hope of seeing the rapper.
After the area was inundated, she took to Twitter to urge them to make space.
She wrote: "Guys, if you don't get in a contained space they won't let me get out the cars. Pls don't run in the streets. Please get in 1 place. 1 line."
Alex Ronald, 21 from Glasgow, said he was "disappointed" with his whole experience and left the Camden venue at about 16:00 to catch his train home after queueing since before 07:00.
He explained how he and his friend had to deal with being "crushed" during the festival the previous day, describing the situation as a "nightmare".
On Twitter, Camden Police said they were contacted by the venue's staff who were concerned about overcrowding.
After closing the roads off, they decided to cancel the event and have urged people to leave the area.
It comes as the force were called in to help manage the crowds ahead of her performance at the festival in Finsbury Park.
Footage on social media appeared to show people jumping over gates to make their way into the music event.
One person wrote: "Having only the smallest opening at the singular entrance to Finsbury Park, with no regulated flow of pedestrian traffic. People being trampled and forced to climb tall gates."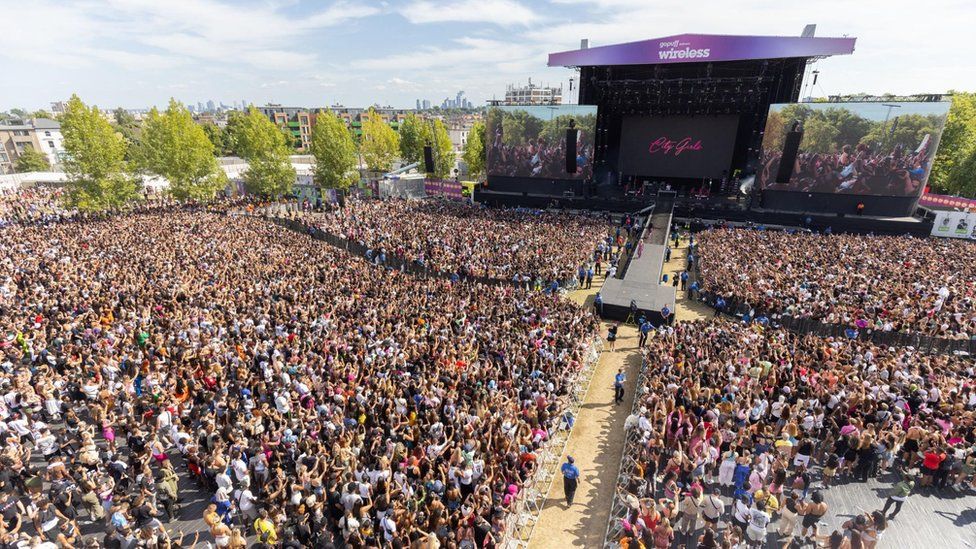 Wireless Festival warned people of fake tickets and scammers, as it issued a statement on social media saying the event was sold out.
The Met said a small number of people had tried to get through an entrance while others were queueing.
"As a result of this, security staff put in place a brief hold on people being admitted to the event to ensure the safe flow of people into the site. This caused a large crowd to form in the area around the site," the statement added.
Wireless Festival and Cafe Koko have been approached for comment.
Related Internet Links
The BBC is not responsible for the content of external sites.