The former equalities minister pledges to lower taxes as she enters the race to succeed Boris Johnson.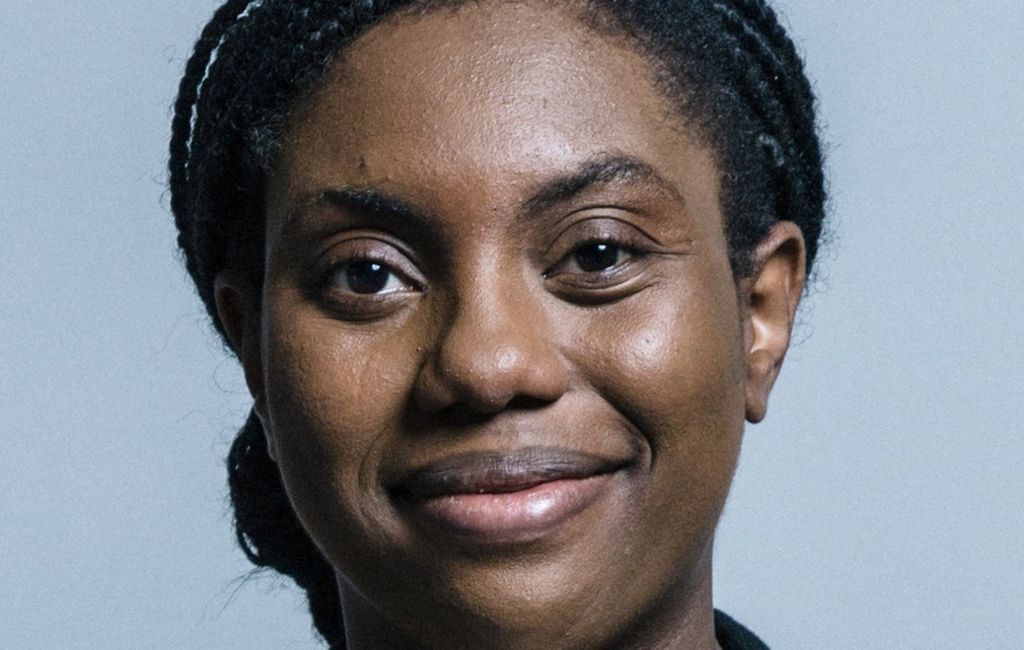 Former equalities minister Kemi Badenoch has become the latest Conservative MP to enter the race to become the next party leader and PM.
Confirming her candidacy in The Times, Ms Badenoch said she wants a limited government and to "tell the truth".
The most high profile candidate so far is former chancellor Rishi Sunak – who threw his hat into the ring on Friday.
Former Brexit minister Steve Baker said he will not stand and announced he will back Attorney General Suella Braverman.
Prime Minister Boris Johnson, who resigned this week after dozens of government ministers quit, has said he intends to stay on in Downing Street until a successor is chosen.
Senior Conservative backbencher Tom Tugendhat has also launched a leadership bid.
Meanwhile, others tipped to be considering joining the race include former health secretary Sajid Javid, current Defence Secretary Ben Wallace, and former foreign secretary Jeremy Hunt.
A timetable for the Tory leadership race is due to be confirmed next week and the new prime minister is expected to be in position by September.
'Strong but limited'
Setting out her stall in an opinion article in The Times, Ms Badenoch said a "strong but limited government focussed on the essentials" was needed.
The 42-year-old MP for Saffron Walden – who was among those to resign their government jobs this week – said she would lower taxes, but also have a "tight spending discipline".
"Without change the Conservative Party, Britain and the western world will continue to drift" and rivals will "outpace us economically and outmanoeuvre us internationally", she wrote.
"I'm putting myself forward in this leadership election because I want to tell the truth. It's the truth that will set us free."
She said "people are exhausted by platitudes and empty rhetoric" and an "intellectual grasp of what is required to run the country" is missing.
She quit as a junior minister alongside four colleagues on Wednesday, saying in a joint-letter that she was stepping down from her two roles with "great regret".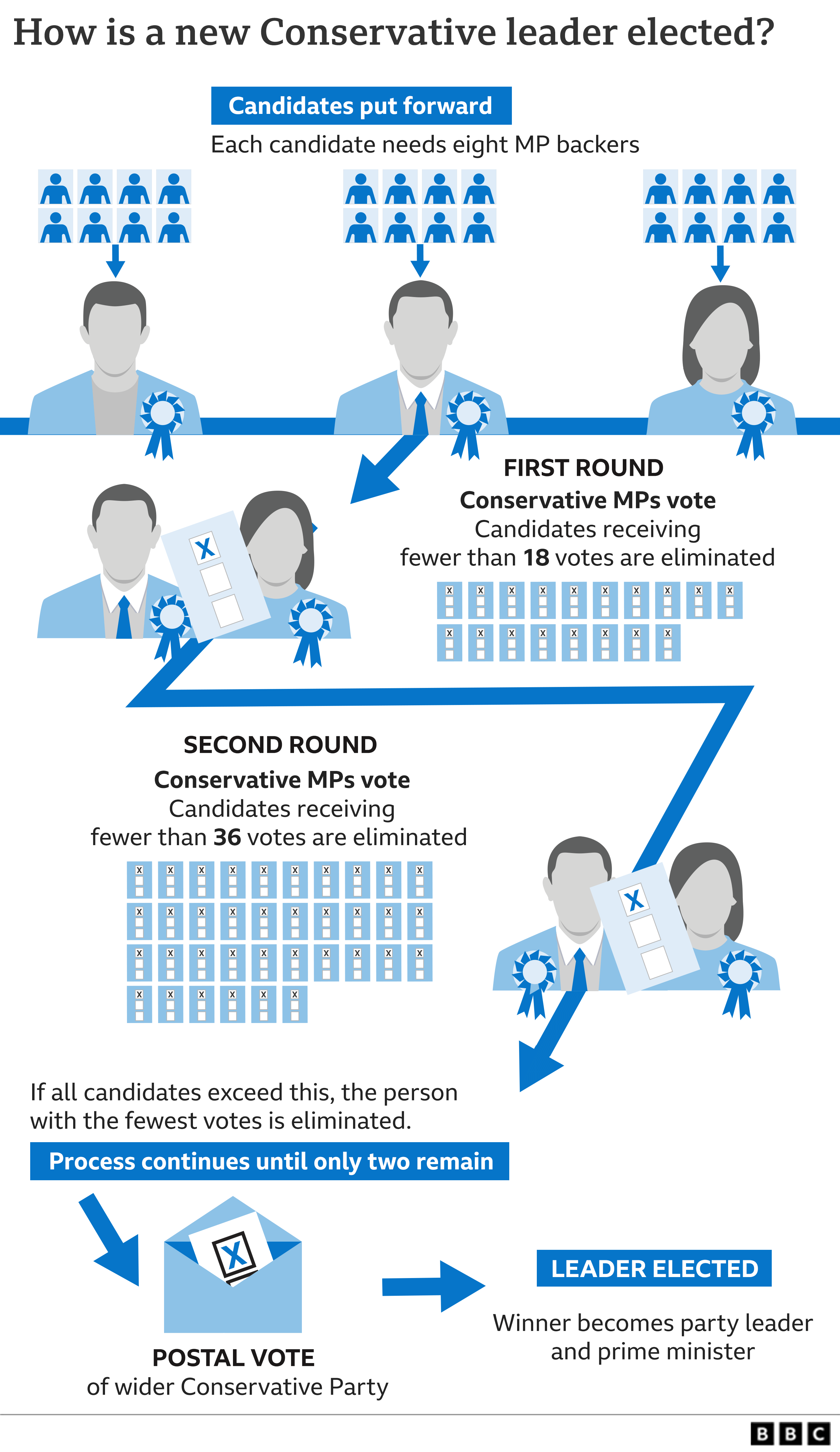 The former chancellor said he wanted to "restore trust, rebuild the economy and reunite the country" in a social media video.
Several senior Tory MPs have endorsed Mr Sunak's campaign, including Oliver Dowden and Mark Spencer.
Mr Dowden, who resigned as party chairman last month, said the former chancellor was the "best person" to lead the country and beat Labour.
Meanwhile, Commons Leader Jacob Rees-Mogg said he would not be supporting Mr Sunak's leadership bid and has criticised the former chancellor's taxation policies.
"I will support a leader who believes in keeping public expenditure under control which I think is essential to deal with inflation," he said on the BBC Radio 4's Any Questions programme.

Boris Johnson resignation