The chancellor and transport secretary both launch bids to replace Boris Johnson as prime minister.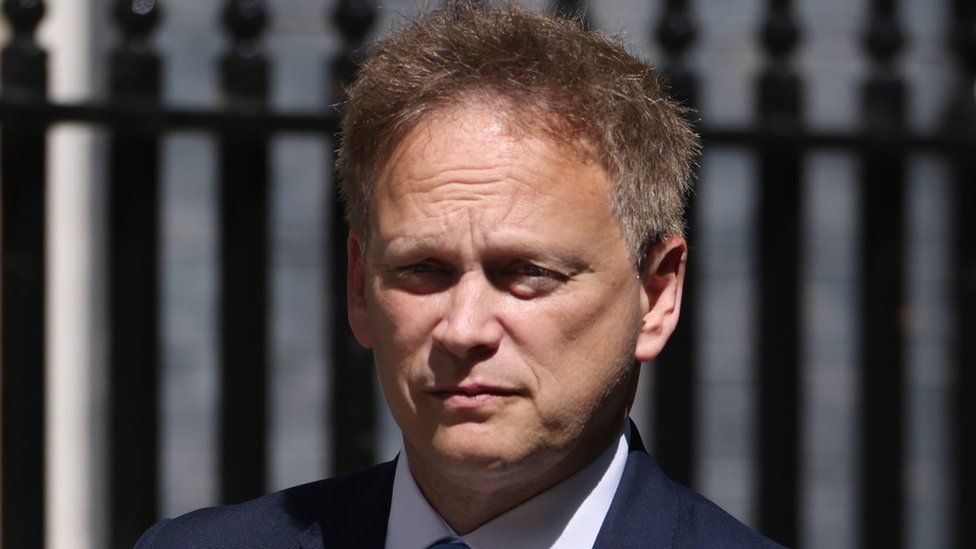 Transport Secretary Grant Shapps has announced he is standing for the Conservative Party leadership.
Mr Shapps told the Sunday Times he was ruling out a general election if he was successful in his bid to become prime minister.
It comes as Defence Secretary Ben Wallace, one of the bookies' favourites for the role has said he will not run.
In a statement on Twitter, Mr Wallace said his focus is on his current job and "keeping this great country safe".
Mr Shapps said he would produce an emergency budget, instruct his chancellor to cut personal tax for the poorest people and give state support to businesses with high levels of energy consumption.
He was one of the senior cabinet ministers who did not resign amid a chaotic week in Westminster which led to Mr Johnson's resignation.
Appearing to criticise colleagues who did, he told the paper he had "not spent the last few turbulent years plotting or briefing against the prime minister" or organisation a leadership campaign in the background.
He told the paper: I tell you this: for all his flaws – and who is not flawed? – I like Boris Johnson. I have never, for a moment, doubted his love of this country."