The defence secretary says he hopes the Conservatives can "swiftly return to focusing on the issues".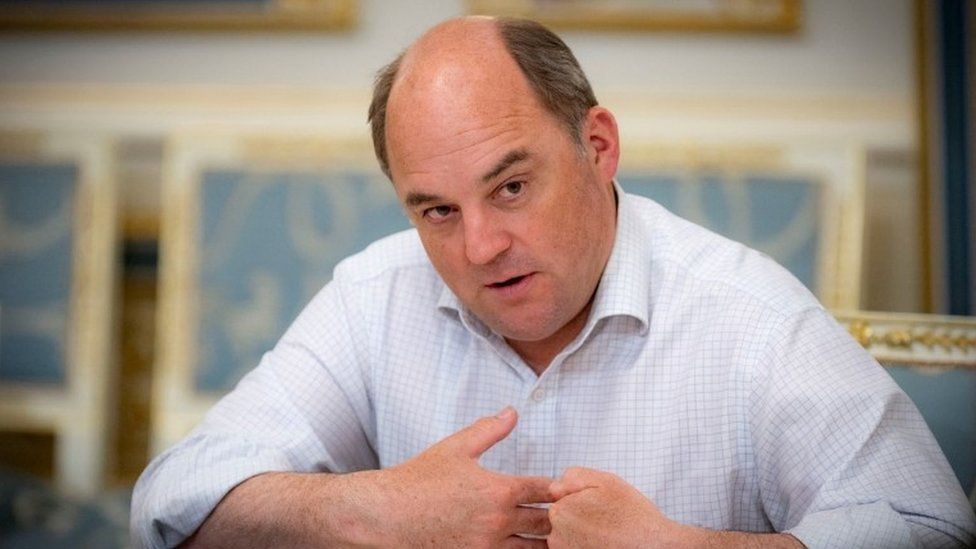 Defence Secretary Ben Wallace, one of the bookies' favourites to succeed Boris Johnson, has said he will not run for the Conservative Party leadership.
In a statement on Twitter, he said his focus is on his current job and "keeping this great country safe".
Wishing luck to the contenders, Mr Wallace said he hoped "we swiftly return to focusing on the issues".
The most high profile candidate so far to replace Mr Johnson is former Chancellor Rishi Sunak
He launched his campaign on Friday saying "someone has to grip this moment and make the right decisions".
However, a No 10 source told the BBC there was "real disappointment" with Mr Sunak in Downing Street.
They accused him of having a "short memory", adding: "It was the prime minister who trusted him and gave him a top job when he was a junior minister.
"The prime minister backed him to the hilt. It's a shame it wasn't reciprocated."
Mr Sunak responded to a number of supportive posts on social media from Tory MPs, tweeting: "Thank you. I've been truly overwhelmed by the support and so grateful for the thousands of people who have signed up to join the campaign.
"Together we will restore trust, rebuild the economy and reunite the country."
Mr Johnson, who resigned this week after dozens of government ministers quit, has said he intends to stay on in Downing Street until a successor is chosen.
Former Equalities minister Kemi Badenoch became the latest Conservative MP to enter the race, confirming her candidacy in the Times.
Senior Conservative backbencher Tom Tugendhat and Attorney General Suella Braverman have also launched leadership bids.