The average house price reached £294,845 in June but Halifax expects growth to slow.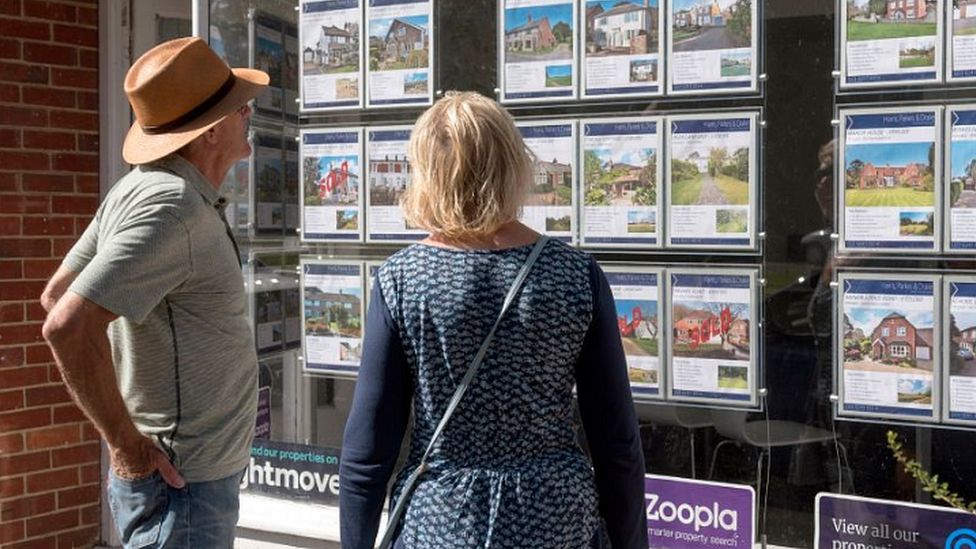 House prices hit a fresh record in June, according to Halifax, despite expectations the rising cost of living in the UK would dampen demand.
The mortgage lender said the average house price reached £294,845 in June after rising by 1.8% – the steepest monthly increase since 2007.
Halifax said a lack of available homes for sale was lifting prices as well as a shift towards people buying larger, detached homes.
But it expects price growth will slow.
Halifax said that the housing market had, so far, been largely insulated from the rising cost of living.
"This is partly because, right now, the rise in the cost of living is being felt most by people on lower incomes, who are typically less active in buying and selling houses.
"In contrast, higher earners are likely to be able to use extra funds saved during the pandemic," it said.
It said demand for bigger, detached houses had lifted prices for these properties by 13.9% over the past year compared to a 7.6% increase for flats.
Halifax expects, however, that the "increased pressure on household budgets from inflation and higher interest rates should weigh more heavily on the housing market, given the impact this has on affordability"
"So while it may come later than previously anticipated, a slowing of house price growth should still be expected in the months ahead."
The Bank of England has announced a series of interest rate rises in recent months in an attempt to stem soaring inflation.