Brand owner Mars pauses supply of pet foods to the UK's biggest supermarket chain in price row.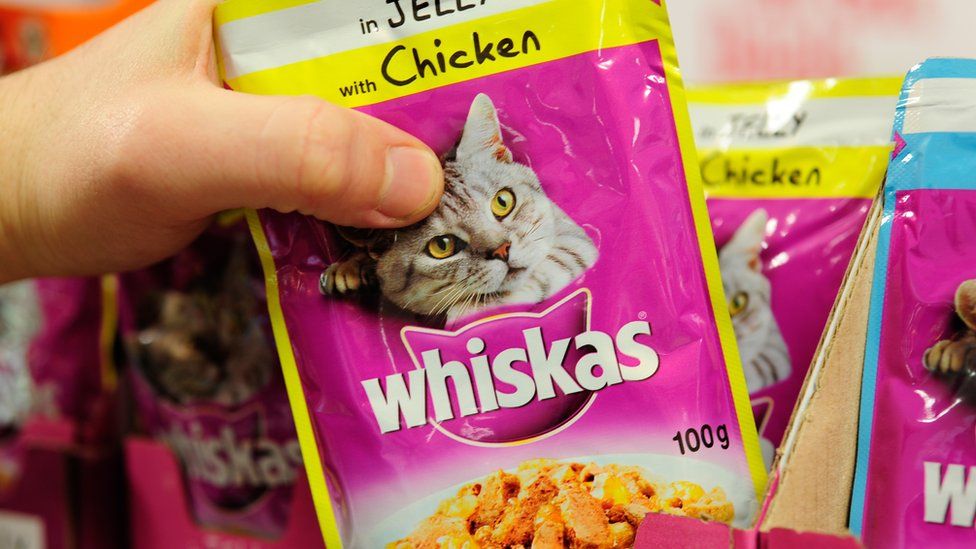 Tesco has suspended sales of Whiskas pet food, after its maker, Mars, hiked the prices of its products.
The two companies are engaged in a price dispute which Tesco said it hoped would be "resolved soon".
As the cost of living rises for shoppers, retailers like supermarkets are fighting to retain customers and protect profit.
Tesco said it will not pass on "unjustifiable price increases" to customers.
It comes after US food retailer Kraft Heinz pulled its products from sale at Tesco in a similar dispute over the price of its products including soup and ketchup.
Tesco added: "We're sorry that this means some products aren't available right now, but we have plenty of alternatives to choose from and we hope to have this issue resolved soon."
The price rises from Mars, whose pet products include Whiskas, Dreamies and Pedigree, come as inflation is at a 40-year high, at 9.1%.
Customers are also struggling with rises in energy bills, which are anticipated to rise to £3,000 per year in October.
"The pet food industry, like many others, is operating in a volatile context marked by wide-ranging inflationary pressures, and we continue to absorb these rising costs as much as possible," said Mars.
It added: "The in-store price continues to be at the sole discretion of the retailer."
Some Tesco stores have experienced a lack of Mars pet foods on their shelves as a result of the dispute, and there are also some stock shortages on Tesco's website.