Maya Forstater lost her job at a think tank over tweets saying people cannot change their biological sex.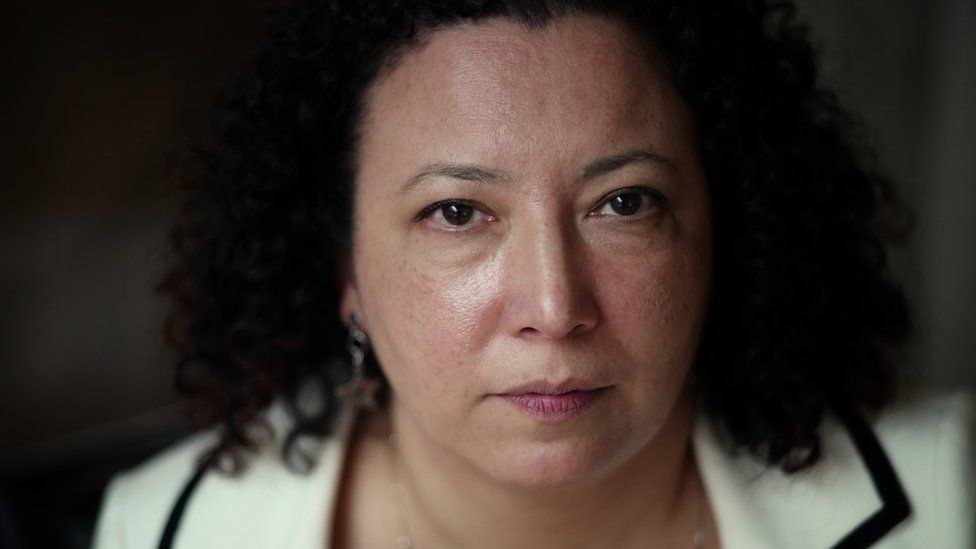 A woman who said people cannot change their biological sex was discriminated against by her employers, an employment tribunal has ruled.
Tax expert Maya Forstater did not have her contract renewed after posting a series of tweets about gender and sex.
In 2019, a tribunal judge decided such views were not "worthy of respect in a democratic society".
The judge ordered a fresh tribunal, which published its ruling on Wednesday.
Employment judge Andrew Glennie found the decision not to offer Ms Forstater an employment contract nor renew her unpaid visiting fellowship role at the think tank Center for Global Development in March 2019 was direct discrimination related to her "gender-critical" beliefs.
Judge Glennie said her complaint she was victimised after being removed from a company website was "well founded".
But he dismissed other complaints of direct discrimination on the basis of belief; victimisation over a withdrawal of an offer to engage her as a consultant; and harassment and indirect discrimination over sex and belief.
Ms Forstater welcomed the outcome.
She said in a statement: "My case matters for everyone who believes in the importance of truth and free speech.
"We are all free to believe whatever we wish. What we are not free to do is compel others to believe the same thing, to silence those who disagree with us or to force others to deny reality."
Amanda Glassman, the chief executive of the Center for Global Development, said the organisation was reviewing the judgment.
She said the think tank's "primary aim has always been to uphold our values and maintain a workplace and an environment that is welcoming, safe, and inclusive to all, including trans people".
Ms Forstater's case previously gained public attention, including attracting some high-profile supporters, such as Harry Potter author JK Rowling and presenter Jonathan Ross.