Andy Preston says the 65-year-old, who admitted threatening a teenager, was standing up to yobs.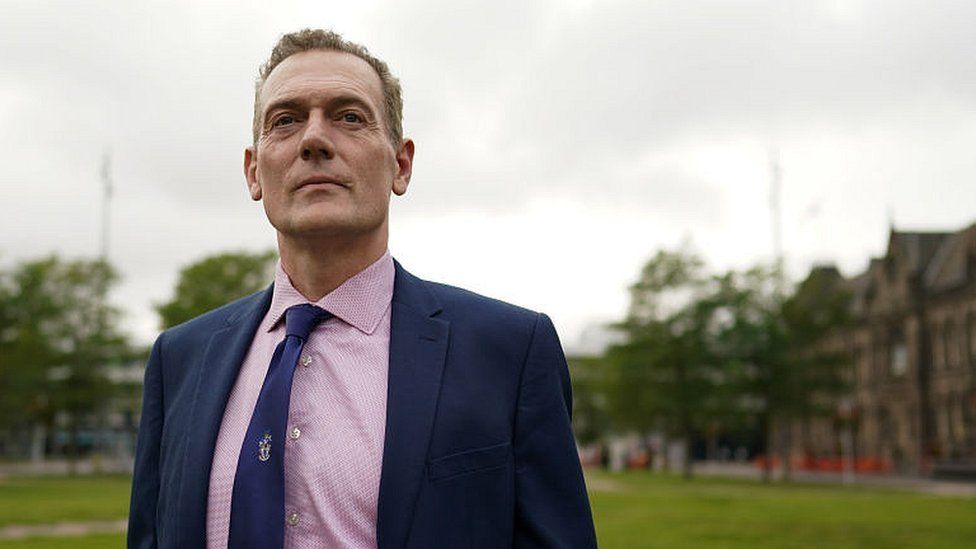 A mayor has defended launching a fundraising page to cover the fine of a man who threatened a teenager.
Bernard John Higgins, from Hemlington, was convicted at Teesside Magistrates' Court after confronting a youth allegedly responsible for causing trouble on the 65-year-old's estate.
Middlesbrough mayor Andy Preston asked people to donate £1 each towards the £107 Mr Higgins was ordered to pay.
He said it had been "wrong" for the pensioner to be prosecuted.
But Mr Preston said he had met him and understood he had been assaulted twice as well as having his fence torn down.
He described Mr Higgins as verbally fighting back against troublemakers who had made his life a misery and said the fundraising was an opportunity "to send a message… that we won't stand for victims being punished for standing up to yobs".
'End of his tether'
He told BBC Radio Tees: "I wanted to give the public the opportunity to show support. He lost his temper and was arrested after a campaign of abuse, harassment and torment by a group of kids who think it is OK to set fire to things, to abuse and bully.
"To see this go to court when so little real crime is followed up by authorities feels wrong."
Mr Preston denied he was undermining the legal system and said people "should all follow and respect the law".
However, he added: "Of course we know sometimes the law gets it completely wrong and what we need to do is show support.
"What I'm deliberately not saying is that it's OK to go out and seek revenge. What John did, he shouldn't have done, but he's at the end of his tether."
Mr Preston said he had visited Mr Higgins and his "terrified neighbours" a number of times in recent weeks and described the trouble they had faced as being "out of control".
While the appeal had initially been intended to cover Mr Higgins' court costs, any money raised will instead be used to pay for a "small tea party" at a nearby community centre as the £107 fine is now being covered by a group of independent Middlesbrough councillors.
The total raised currently stands at £190.