Ellie Roebuck says she is "chomping at the bit" to start England's bid for Euro 2022 glory.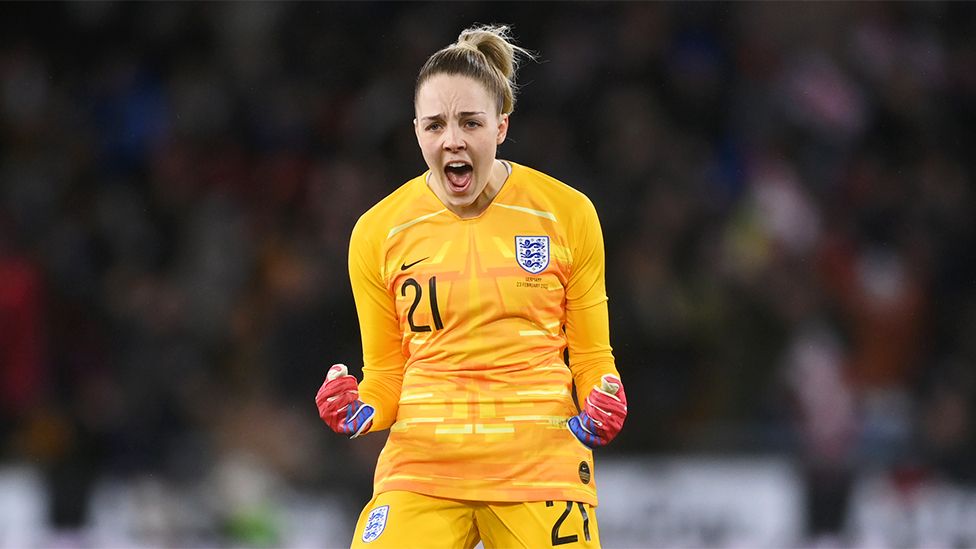 The last time England hosted the Women's Euros, in 2005, Ellie Roebuck was five years old. This year, she's preparing to walk out in front of 75,000 fans as part of the national squad.
"It's going to be crazy. You're not going to be able to hear yourself think," says Ellie.
The 22-year-old goalkeeper and her England teammates will launch their Euro 2022 campaign against Austria in front of a sold-out Old Trafford later.
Ellie is waiting to find out if she'll feature in the starting line-up after overcoming a lengthy injury this season to secure a spot in the squad.
Even though she'll be walking out at one of the most famous stadiums in the world, she says she'll be "playing it cool".
But she's eager to take in the amazing atmosphere and calls the "massive" build-up to this year's tournament a "huge positive".
"Hopefully it helps get the fans in. I'm excited, chomping at the bit to get going," she tells Radio 1 Newsbeat.
Sell-out crowds and fan anticipation are a massive change since England last hosted the Euros, and the women's game has had a massive boost thanks to the success of previous England squads.
"I feel grateful that I've come into football at such a time where the progression is massive," Ellie says.
"Not only is this tournament for the now, it's also for what's come before us and hopefully what's going to come after us,"
"We have huge respect to the team that's come before. And we know that they've really had such a huge impact."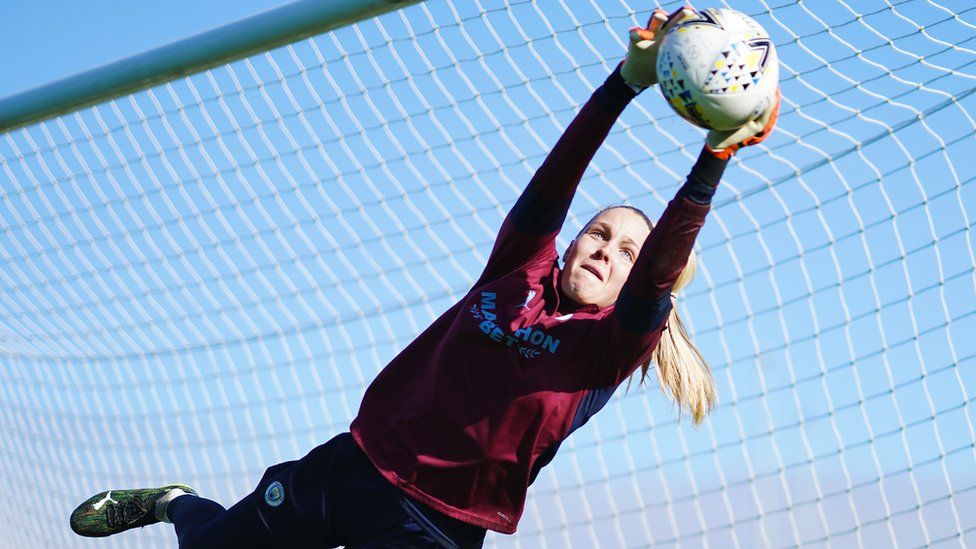 Ellie grew up in Sheffield, and now calls Manchester home. But she's looking forward to going all around the country to play games in places including Brighton and Southampton.
"To experience them is going to be pretty cool, and for fans from all over England to come and support is exciting," she says.
If you go to the train station in Sheffield, you will see a big poster of Ellie.
"My dad's a train driver and he and mum went down to take selfies with this picture. So they're loving it."

She's "proud" to call it her hometown, and is even more excited by the possibility of playing a semi-final at Bramall Lane – which is Sheffield United's stadium.
"It's extra motivation. That would be a dream come true, it's my Wembley," she says.
Playing a Euros at home also has the added benefit for Ellie of being closer to her little Frenchie pup, Johnny.
"It's comforting to see him. Hopefully I'm going to be able to spend a little bit of time with him, take him for a coffee because he loves the coffee shops," she adds.
"That's actually the hardest thing I would say – being away from home for this long is the lack of time you spend with the dog."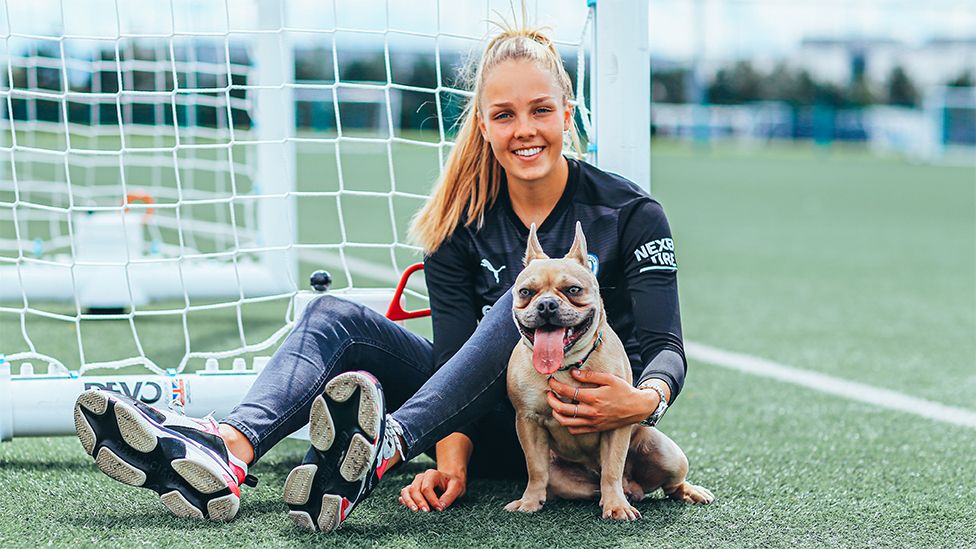 Ellie has had a tough time with injuries recently and admits getting picked for the squad "was in doubt".
"But obviously now I'm here, my perspective is so different and I'm super grateful and happy to be a part of this journey."
She has represented Great Britain at the Olympics, and won the FA Cup and the WSL Golden Glove with Manchester City, where she is first-team keeper.
But she says the one thing missing from that list is winning the Euros.
"That's the dream. Playing for your country is one thing, but to do that in a major tournament, and in your own country – it's incredible."


Related Internet Links
The BBC is not responsible for the content of external sites.