The airline says the cancellations will affect short-haul flights between August and the end of October.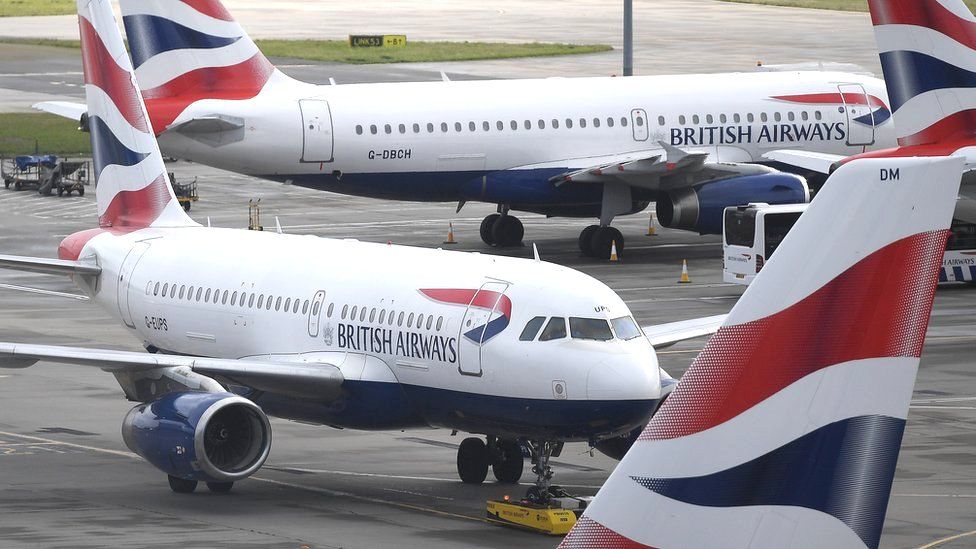 British Airways is to cut 10,300 more short-haul flights due to feature in its schedule between August and the end of October.
This latest announcement means nearly 30,000 flights will have been removed from BA's schedule between April and October this year.
The cancellations affect London Heathrow, Gatwick and City airports.
The industry has struggled with staff shortages as demand for air travel has rebounded after Covid restrictions.
"The whole aviation industry continues to face into significant challenges and we're completely focused on building resilience into our operation to give customers the certainty they deserve," BA said.
The intention is to reduce the chances of disruption and late-notice cancellations over the summer by making schedules more resilient.
Airport slots provide airlines with the authorisation to take off or land at a specified time on a specified day. In usual circumstances, the carriers would risk losing the slots – and taking a hit to their business – if they cancel flights.
BA said this new flexibility meant it could "further reduce our schedule and consolidate some of our quieter services so that we can protect as many of our holiday flights as possible".
"While most of our flights are unaffected and the majority of customers will get away as planned, we don't underestimate the impact this will have and we're doing everything we can to get their travel plans back on track," the airline said.
It said it was contacting customers with the offer of a full refund or rebooking with BA or another airline.
Long haul flights are unaffected by Wednesday's announcement.