Simon Hart was among the cabinet ministers who had earlier urged Boris Johnson to resign.
Welsh Secretary Simon Hart has become the latest cabinet member to resign from Boris Johnson's government as pressure continues to mount on the prime minister.
He was among senior cabinet ministers who earlier urged Mr Johnson to go.
In his resignation letter, Mr Hart said colleagues had done their utmost to "turn the ship around" but he no longer thought it was possible.
In a letter addressed to Mr Johnson and handed in to the chief whip, Mr Hart insisted he had "desperately hoped" not to have to write it, but saw "no other option" than to step down.
He said Mr Johnson would be remembered as a prime minister "with energy, vision, determination and humour".
"There was never a dull moment in your government and I will be forever grateful to have been given the chance to be part of it," he said, adding that he had "never been a massive fan of ministerial resignations being the best way of forcing change".

Levelling Up Secretary and former leadership rival to Mr Johnson, Michael Gove, was also among the senior Conservative MPs calling for the prime minister to quit – he was subsequently sacked by the prime minister.
Conservative Senedd leader, Andrew RT Davies, called on the prime minister to "reflect on his position and allow someone else to take on that mantle to deliver the Conservative manifesto".
He added: "I think we're in the end game now."
Mr Johnson is fighting to keep his job after two of his top ministers attacked his leadership and resigned within 10 minutes of each other on Tuesday.
Chancellor Rishi Sunak and Health Secretary Sajid Javid quit, followed by several junior ministers and aides.
The BBC has been told Business Secretary Kwasi Kwarteng is also calling on Mr Johnson to resign.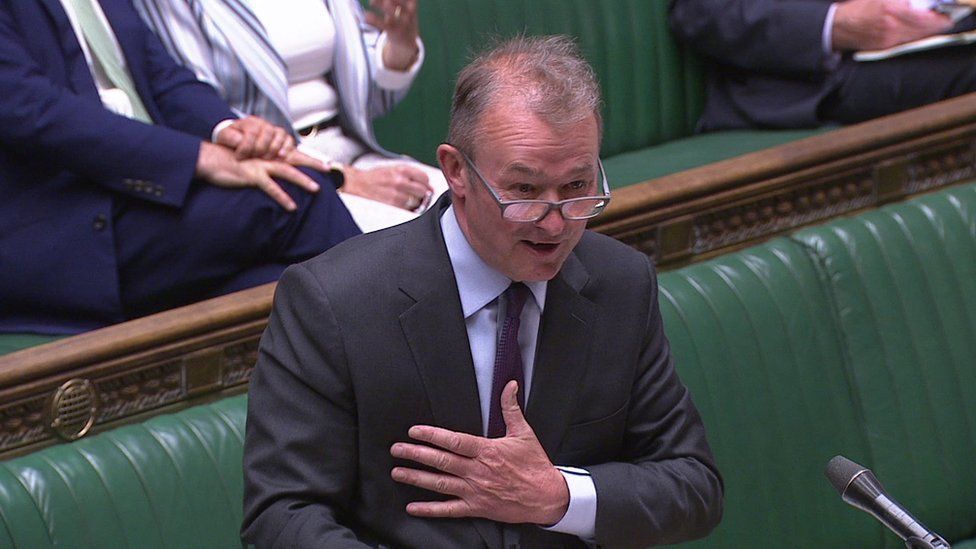 During Wednesday's Welsh Questions, Mr Hart was asked by Plaid Cymru MP, Liz Saville Roberts, "when will he be going?"
Mr Hart, MP for Carmarthen West and South Pembrokeshire, insisted it was "business as usual in the Wales Office".
His predecessor, Preseli Pembrokeshire MP Stephen Crabb, has called for Mr Johnson to resign "for the good of the country".
He said trust in the UK government "had been draining away month after month" as controversies piled up.
He said recent events shone a spotlight on questions "about honesty that have hung over the prime minister all year".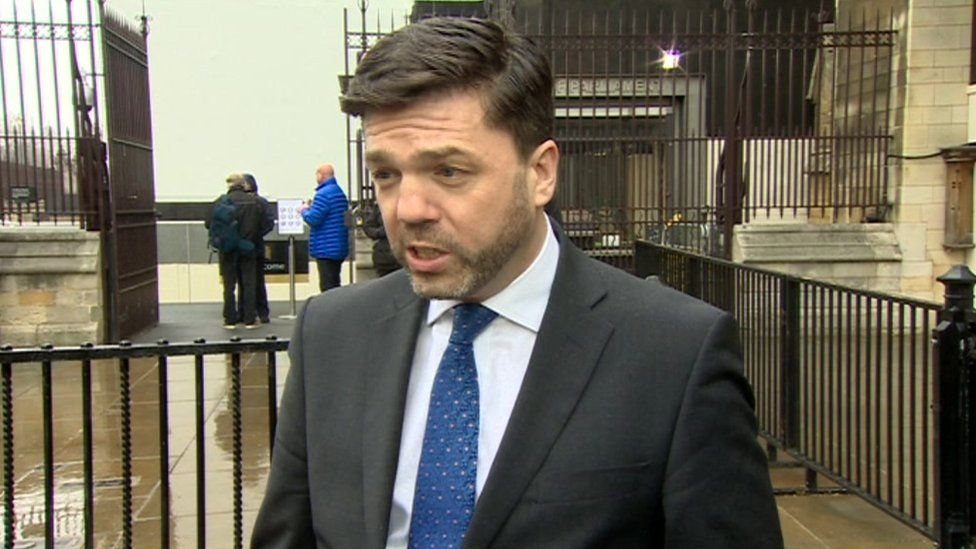 The remarks from Mr Crabb, who confirmed he voted against Mr Johnson in the confidence vote last month, came as a third Welsh Conservative MP quit as a government aide, with another threatening to do so.
In an article for the Pembrokeshire Herald he said: "Every day I open my email inbox, every Q&A session I hold in the constituency, every time I visit Tesco or Morrisons in Haverfordwest, the feedback I receive is consistent and overwhelming: Boris Johnson should resign."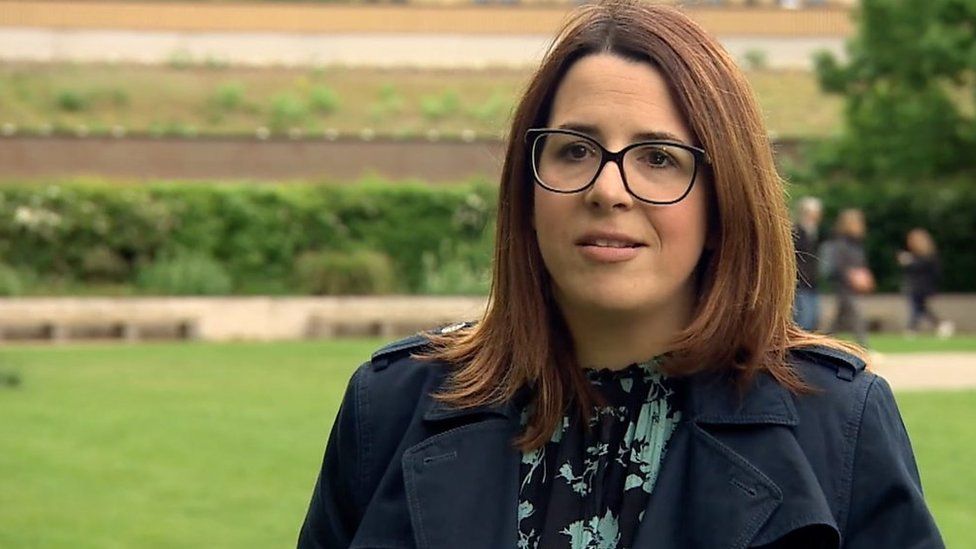 Meanwhile, Montgomeryshire Conservative MP Craig Williams resigned as a government aide, as has Tory Vale of Clwyd MP James Davies, with Brecon and Radnorshire MP Fay Jones threatening to follow suit.
Mr Davies said it was "impossible to defend" the prime minister, adding it was "clear that the party and the country are no longer governable" under him.
Ms Jones, PPS to the Leader of the House of Commons, said she would quit on Thursday if Mr Johnson is still in office over an "erosion of trust and decency at the heart of government".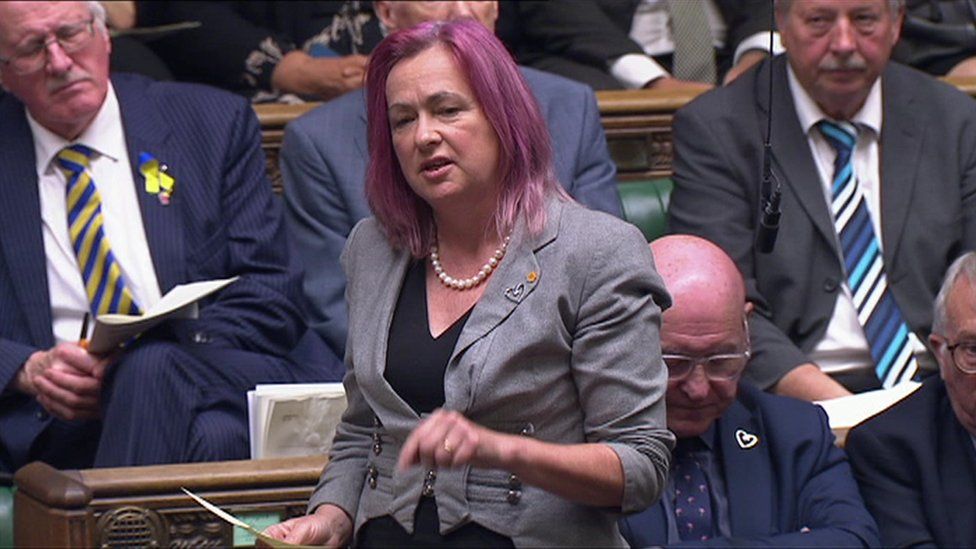 During Prime Minister's Questions, Ms Saville Roberts accused Mr Johnson of putting "political survival over public duty".
But she said whatever happened "the same Westminster arrogance will continue to dictate our futures in Wales", asking him if he wanted a "medal for being the best recruiting sergeant for independence we could wish for?"
The prime minister responded: "I see the bonds of our union are being strengthened the whole time."
Wales' First Minister Mark Drakeford called for a general election to determine which political party should occupy Downing Street.
"Let the people of the United Kingdom decide whether this is a government they want to see continue or whether, as I believe they would want, to see a fresh start," he said.