The PM says he has a "colossal" mandate from voters and will stay despite a growing revolt among Tory MPs.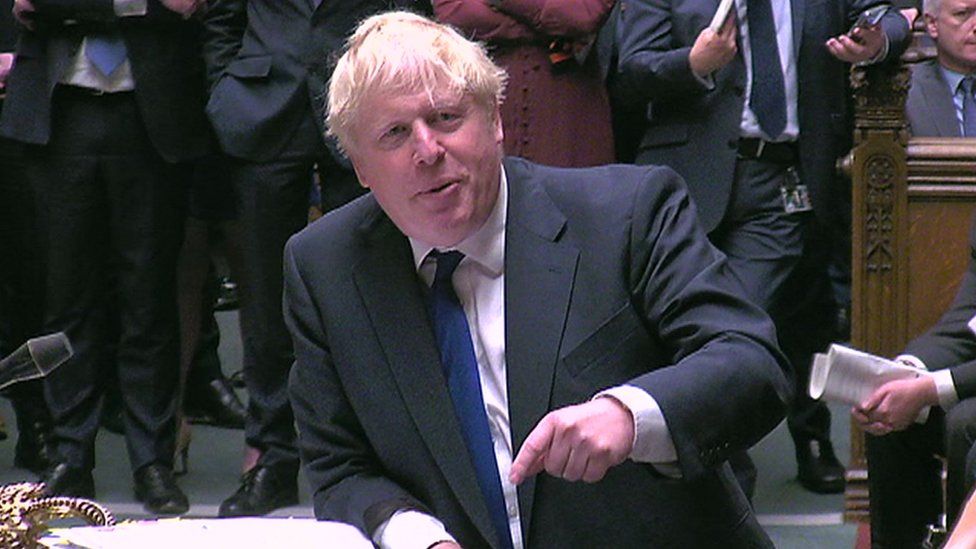 Boris Johnson has insisted he will stay in office, despite a growing Tory revolt against his leadership.
At Prime Minister's Questions, he said he had a "colossal mandate" from the 2019 election and would "keep going".
It comes as 16 Tories have quit government or party positions, with other backbenchers withdrawing their support.
Labour's Sir Keir Starmer said those staying in post were "nodding dogs" who were "defending the indefensible".