The Prince of Wales is "frustrated" the climate crisis isn't mentioned more in weather coverage.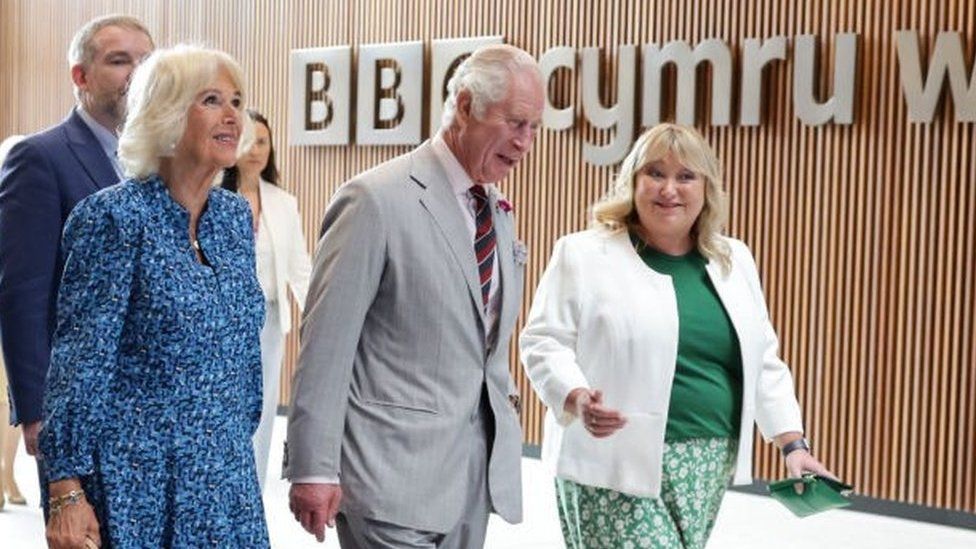 The Prince of Wales has voiced concern that the climate crisis gets too little coverage during weather reporting.
Prince Charles aired his views during a visit with the Duchess of Cornwall to BBC Cymru Wales' new headquarters at Cardiff Central Square.
The visit began with a tour of the broadcast centre, including the new television studios.
He told weather presenter Derek Brockway he was "frustrated" not enough of the climate crisis was incorporated.
"It's about time some mention was made why it's so critical," said Charles.
"We try and build it in," Mr Brockway said, as he explained his interest in the weather started in 1976 when he decided he wanted to be a meteorologist.
"I'm always intrigued watching the local weather," Prince Charles said in response.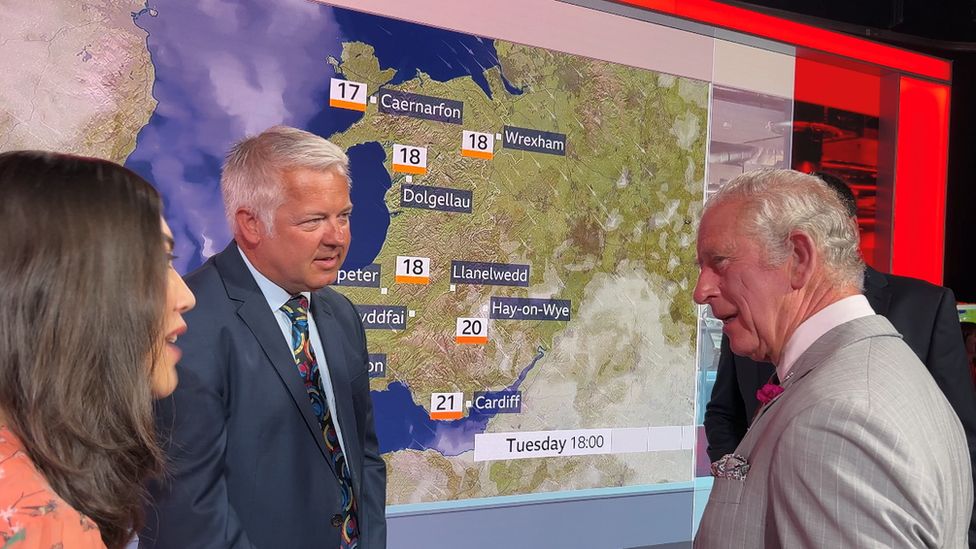 Prince Charles and Camilla also have an engagement with the 1st The Queen's Dragoon Guards in Cardiff.
They will host an evening of music and drama at their residence in Llandovery, Carmarthenshire.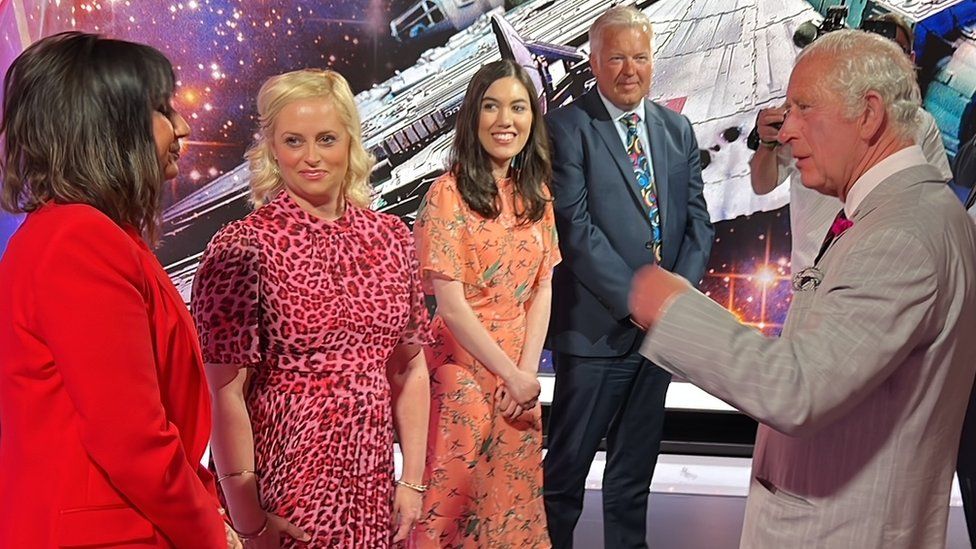 Prince Charles and Camilla were greeted in the foyer of BBC Central square by the Mount Stuart Primary School choir – where Mrs Campbell was head teacher.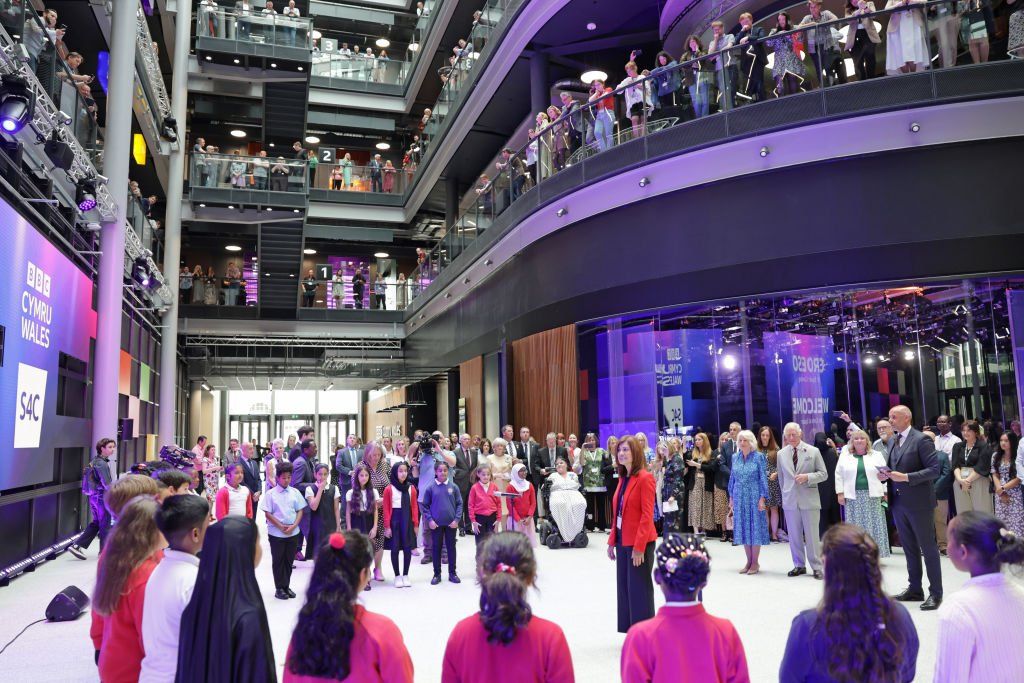 They went on to visit a monument to honour Betty Campbell, Wales' first black head teacher and black history campaigner.
On Wednesday they will be taking part in events this week to mark the 70th anniversary of Pembrokeshire Coast National Park and the 200th anniversary of University of Wales.