Boris Johnson was "briefed in person" about an inquiry into Chris Pincher's behaviour, says ex-Foreign Office civil servant.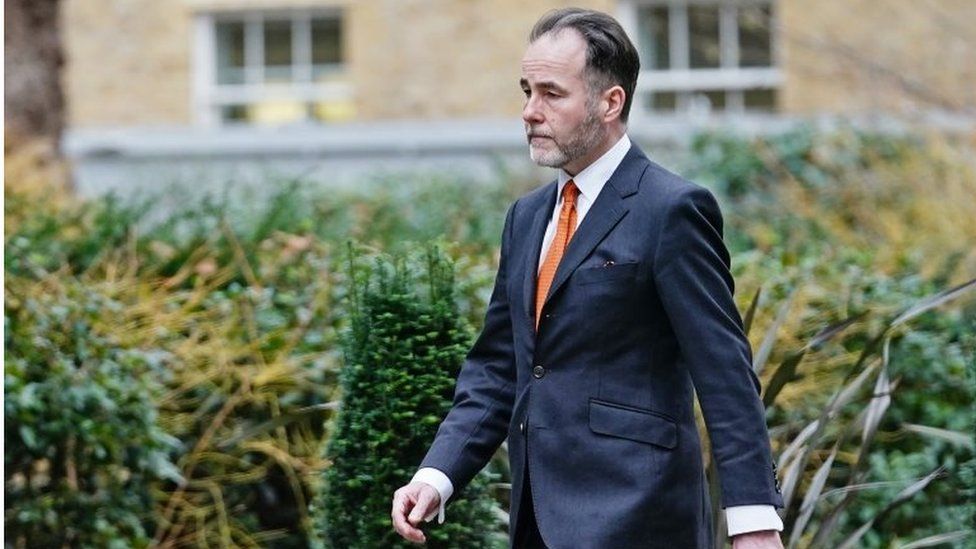 No 10 did not tell the truth when it said the PM was unaware of official complaints about Chris Pincher's behaviour, an ex-civil servant in the Foreign Office has said.
Simon McDonald said Boris Johnson had been "briefed in person" about an investigation into Mr Pincher, then a Foreign Office minister.
The foreign secretary at the time, and now justice secretary, Dominic Raab, said everything had been "done by the book".
He told the BBC it was "factually incorrect" to say the PM had been briefed.
In a strongly-worded letter to the parliamentary standards commissioner, Sir Simon disputed No 10's version of events about allegations surrounding Mr Pincher.
Sir Simon, who was the Foreign Office's most senior civil servant from 2015 to 2020, said that in the summer of 2019, a group of officials had "complained to me about Mr Pincher's behaviour".
He said an investigation upheld the complaint adding that: "Mr Pincher apologised and promised not to repeat the inappropriate behaviour."
"Mr Johnson was briefed in person about the initiation and outcome of the investigation," he added.