Residents were evacuated from the 17-storey building as 100 firefighters battled the flames.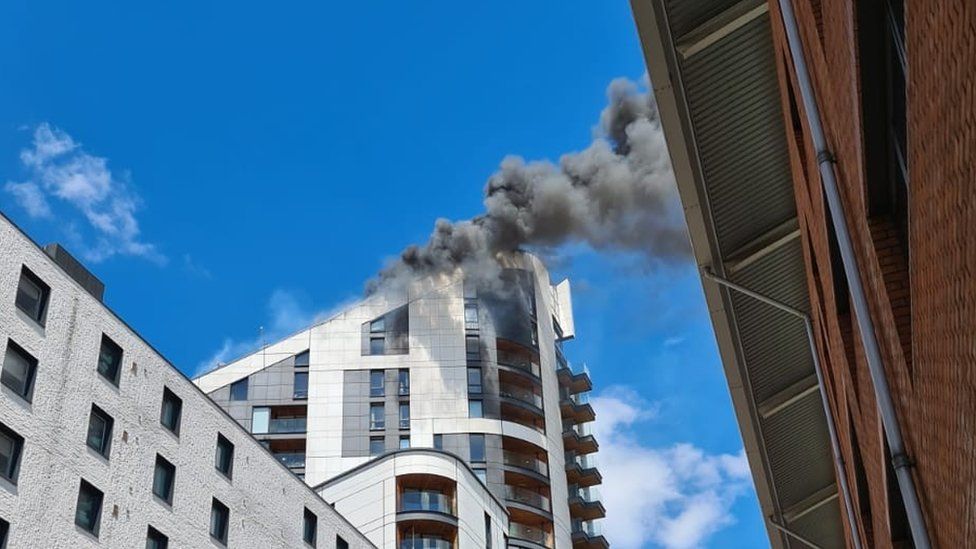 About 120 people have been evacuated from a tower block in south-east London after a fire broke out.
Part of the roof and half of a flat on the 15th floor of the 17-storey building on St Mark's Square, Bromley, caught just before midday on Sunday.
London Fire Brigade (LFB) said about 100 fire fighters were at the scene.
No injuries have been reported and the cause of the fire is unknown at this stage.
Footage posted on social media showed flames and black smoke coming from one part of the slanted roof.
Station Commander Colin Digby, who is at the scene, said: "Crews are making steady progress. This is going to be a protracted incident and we expect our crews to be on scene for several hours to come."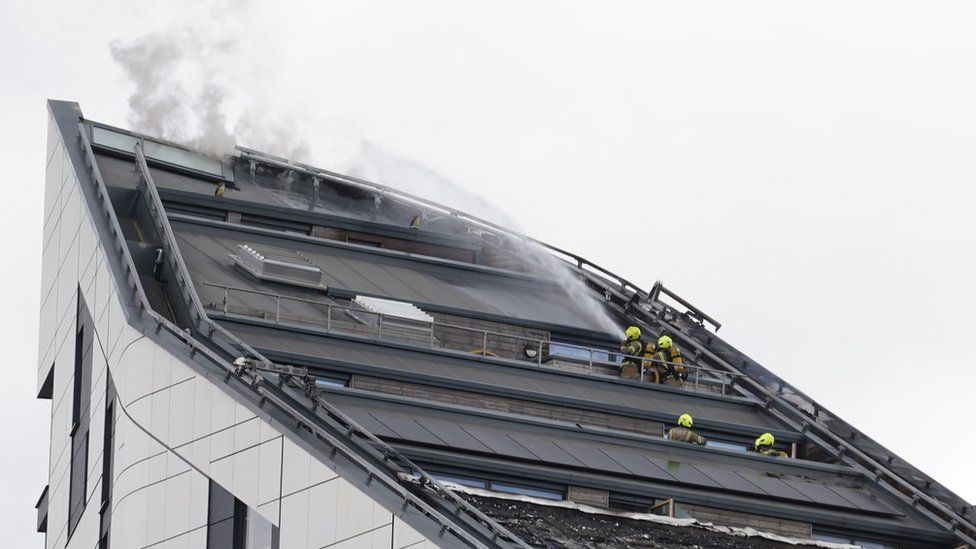 The brigade's 999 control centre received 88 calls alerting them to the blaze and fire crews have used a 64m (210ft) turntable ladder to tackle the blaze.
Eyewitness Josh Gill, 29, said: "Some people were upset and crying whilst others were shocked and confused as to what was going on.
"The fire brigade are still here and you can see people who live in the flats evacuated in the church."
While Rowland Leslie, 63, said: "Where there is the slant of the building there are balconies and flames were burning ferociously at the start."
A large cordon remained in place around the scene of the fire on Sunday afternoon, with residents being diverted on longer routes to get to their homes.
Related Internet Links
The BBC is not responsible for the content of external sites.