Dame Jenny Harries says Britons should lead "normal lives" but take precautions as infections go up.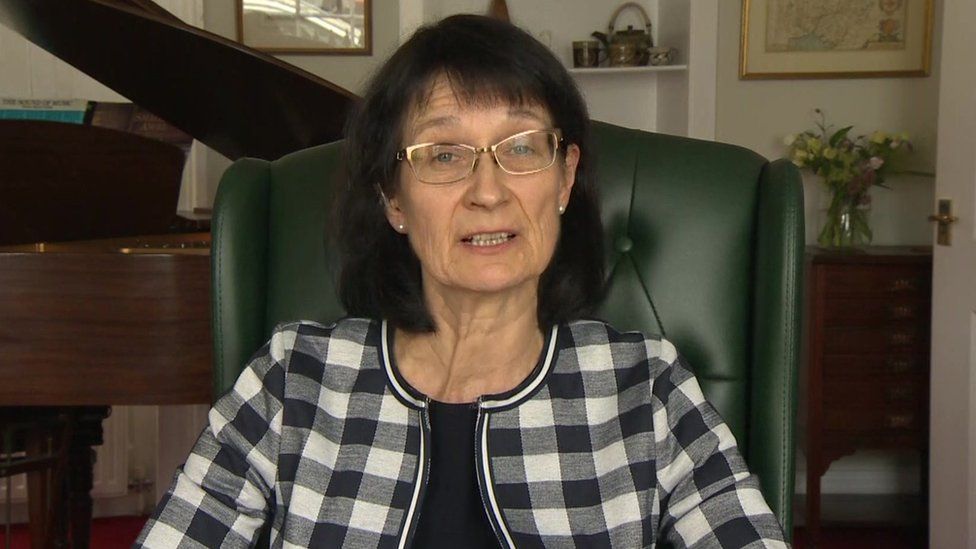 The number of people being admitted to hospital with Covid is expected to rise further, the chief executive of the UK Health Security Agency has said.
Hospital cases and infections are down on earlier highs but Dame Jenny Harries told the BBC said there could still be an impact on treating other patients.
Her warning comes after figures showed UK Covid cases jumped by 32% in a week.
Dame Jenny said people were being encouraged to "go about their normal lives" but in a "precautionary way".
In England, almost 9,000 hospital beds were taken up with Covid patients on 30 June, a doubling of admissions since the start of the month. Data from the other UK nations is not as up to date but suggests a similar rise in June.
Dame Jenny told the BBC's Sunday Morning programme: "It doesn't look as though that wave has finished yet, so we would anticipate that hospital cases will rise…
"But I think the overall impact, we won't know. It's easy to say in retrospect, it's not so easy to model forward."
Dame Jenny added: "For this particular wave we have some evidence there may be some slight reduction of the effectiveness of vaccines on variants, but they are still maintaining the majority of people, keeping them safe from severe disease and out of hospital."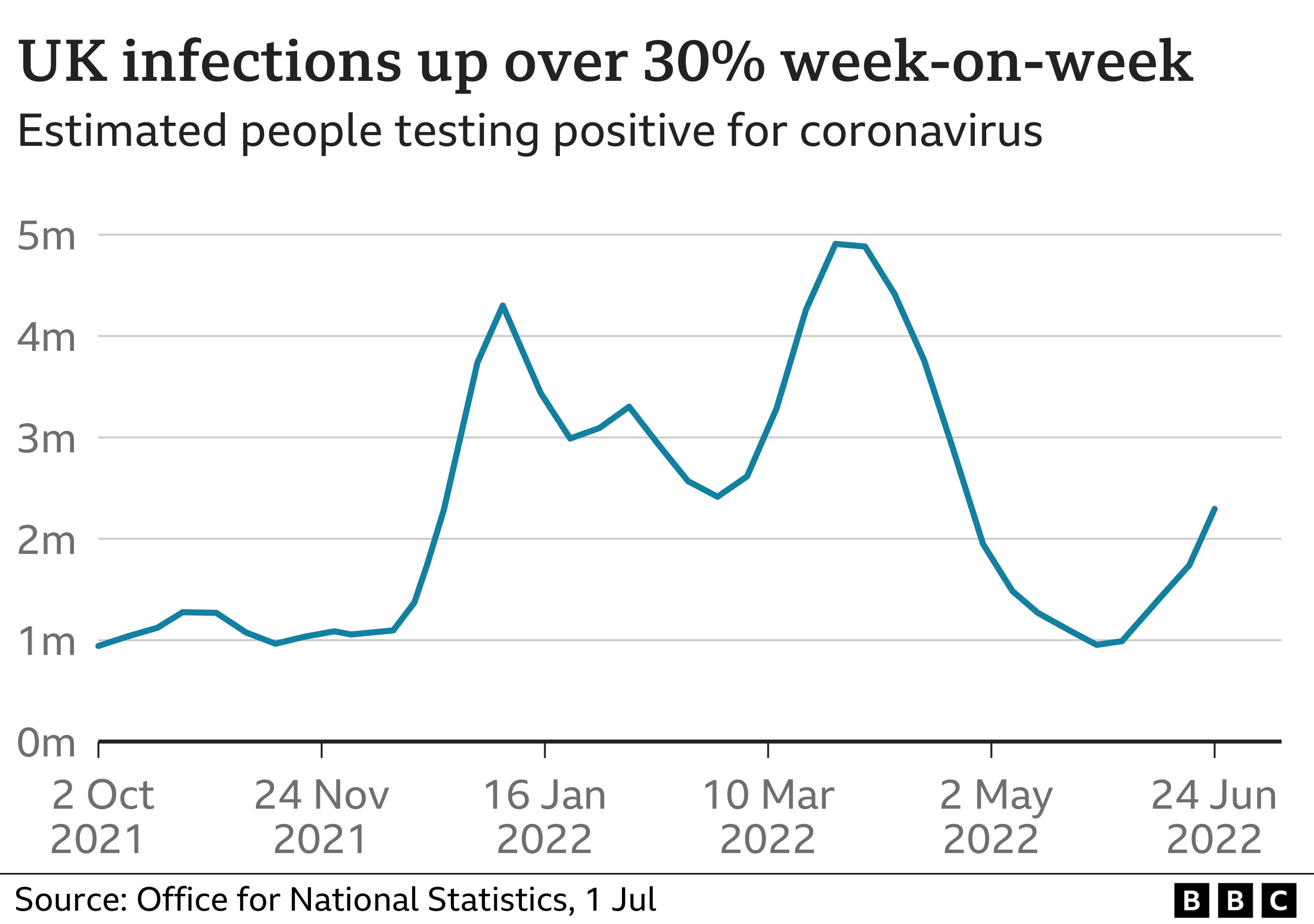 Dame Jenny said people should continue to follow "sensible precautionary advice" – highlighting handwashing, keeping a distance from others where possible and wearing a face covering in enclosed, poorly ventilated areas.
And people with Covid symptoms should stay at home, she said.


You'd be forgiven for letting out a weary sigh. There's so much going on from Ukraine to the rising cost of everything – and now Covid is rearing its ugly head again.
The latest statistics show the number of people infected in the UK has more than doubled since the start of June with around 2.3 million people testing positive. You probably know someone who's had it.
So is summer ruined? Two-and-a-half years into the pandemic we're back facing new variants, a surge in infections, questions about whether the NHS can cope and what it means for all our lives.
It's also giving us a clearer idea of what living with Covid is going to look like.