More than a million people packed London for Pride's 50th anniversary, the mayor's office says.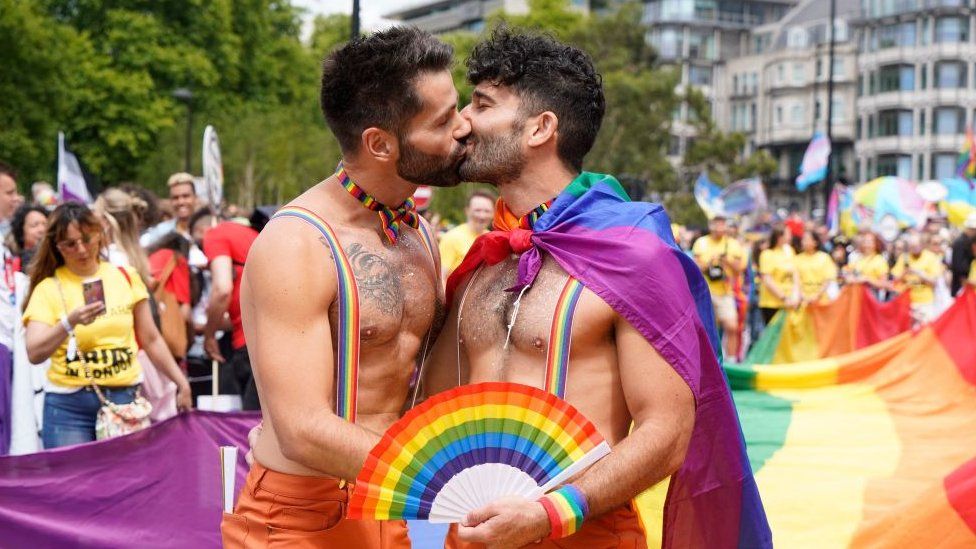 More than a million people have taken part in the 50th anniversary of the UK's first Pride parade in London.
Hundreds of LGBTQ+ community groups attended the march from Hyde Park Corner to Whitehall Palace earlier.
Revellers wearing face paint, glitter, jewels and sequins joined the celebrations as Pride returned for the first time since the Covid-19 pandemic.
The event, hailed as the most inclusive in history, included performances from Ava Max and Emeli Sande.
The parade paid homage to the original 1972 march, organised by the Gay Liberation Front (GLF), and saw revellers pass significant sites from the UK's LGBTQ+ movement.
Floats lined Park Lane ahead of the main march through the capital, which was led by GLF activists holding placards reading "I was there in 1972".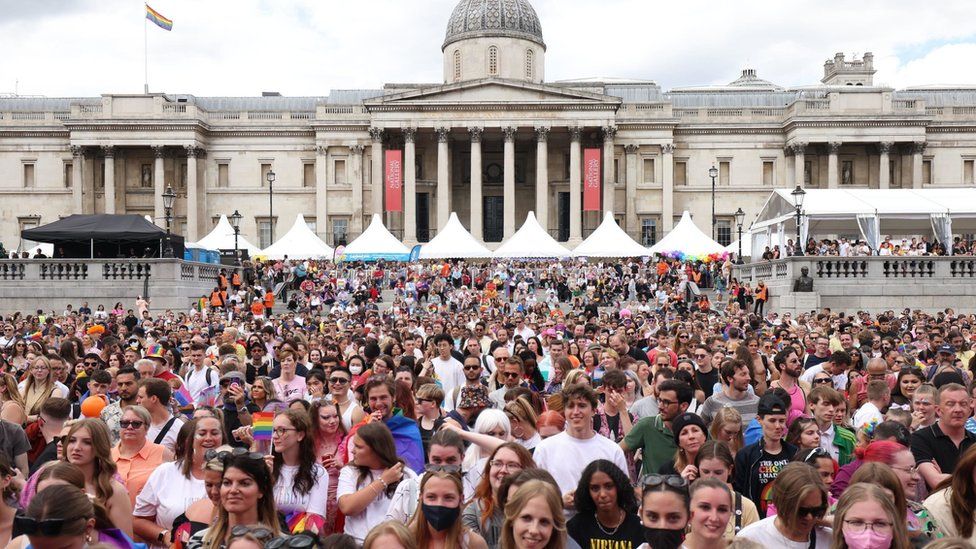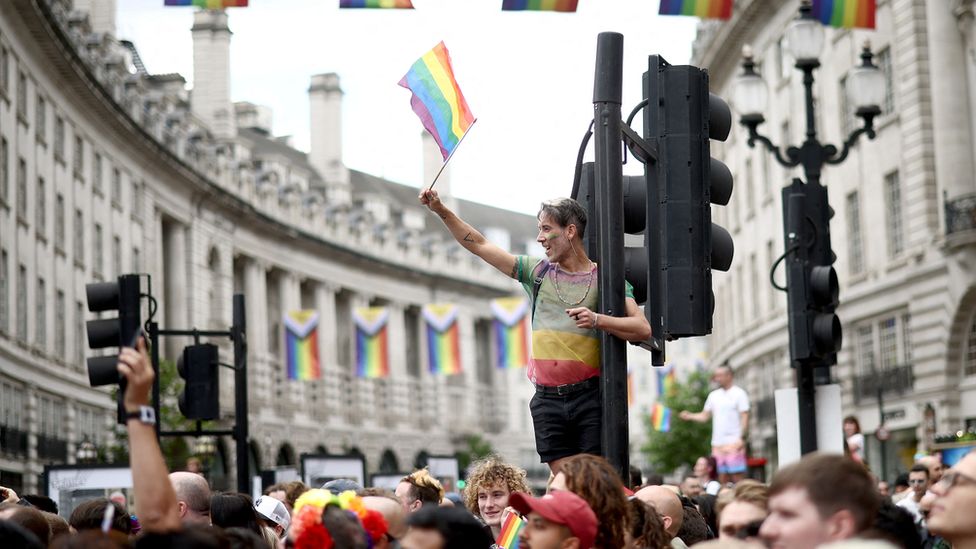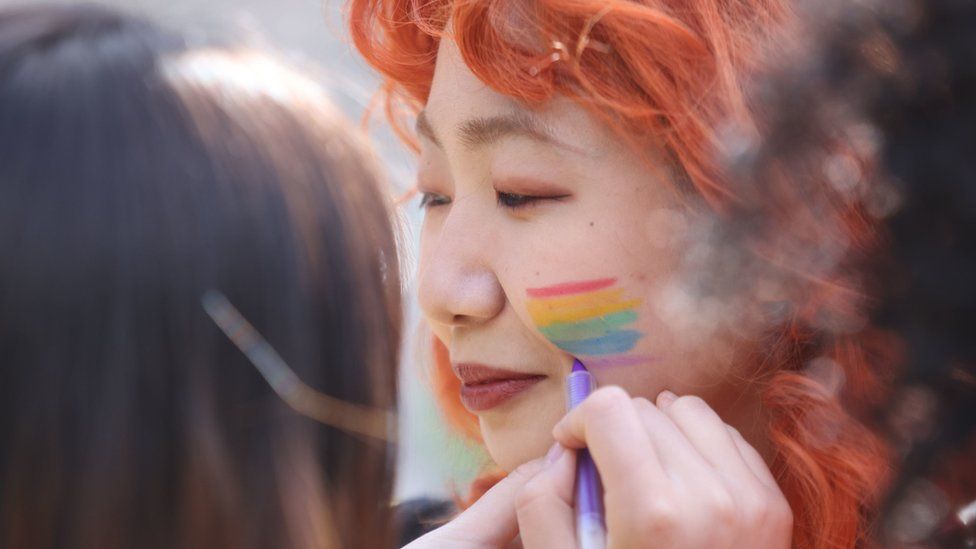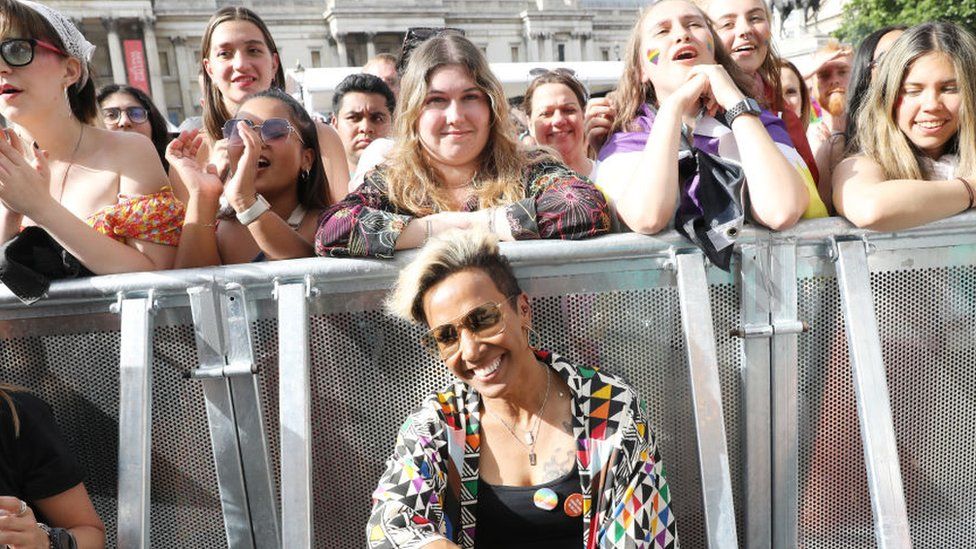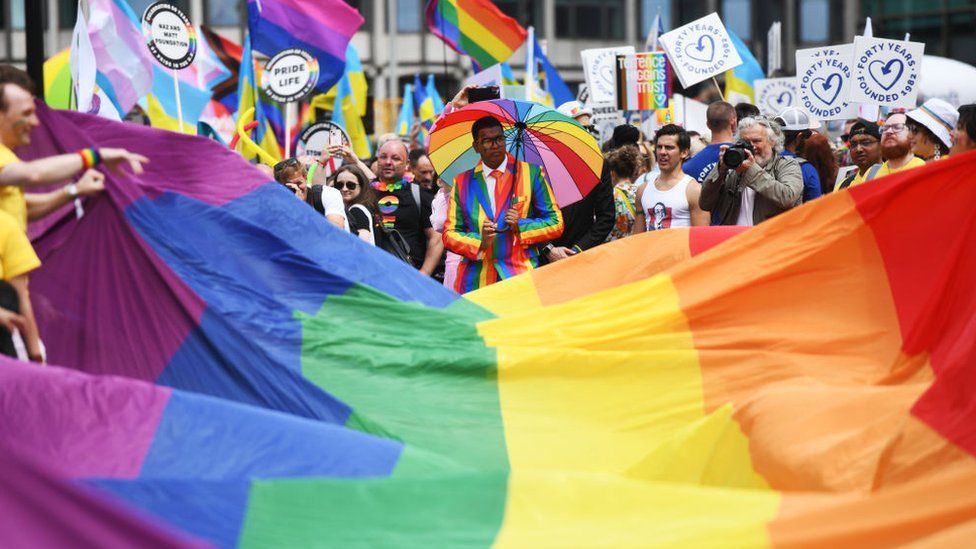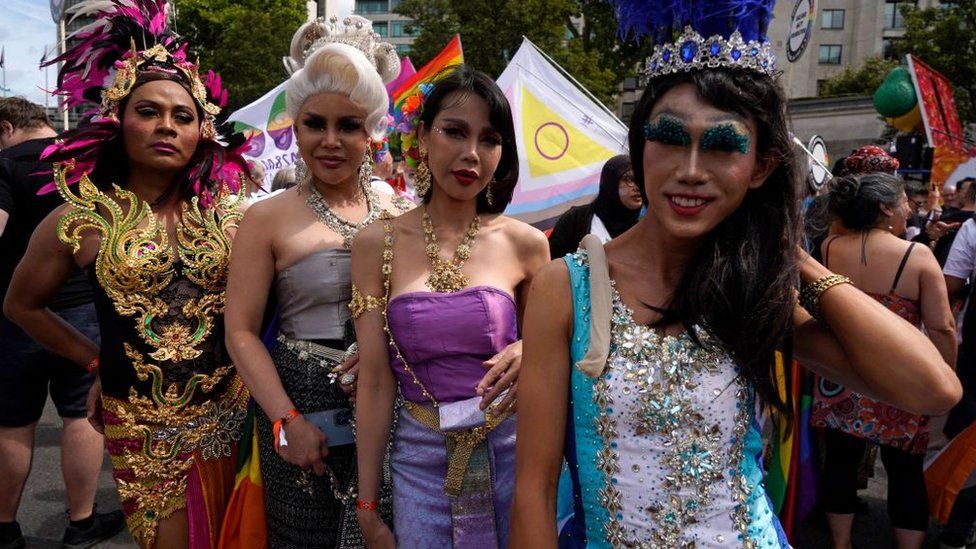 Mohammed Nazir, 24, from Bangladesh, from campaign group Rainbows Across Borders, said he wanted to dedicate this year's pride to those who were still forced to hide their sexuality.
"Pride is about self-affirmation, dignity and equality. It is a way to meet some other LGBTQ people," he said.
"Pride is a movement where we're still fighting for our rights."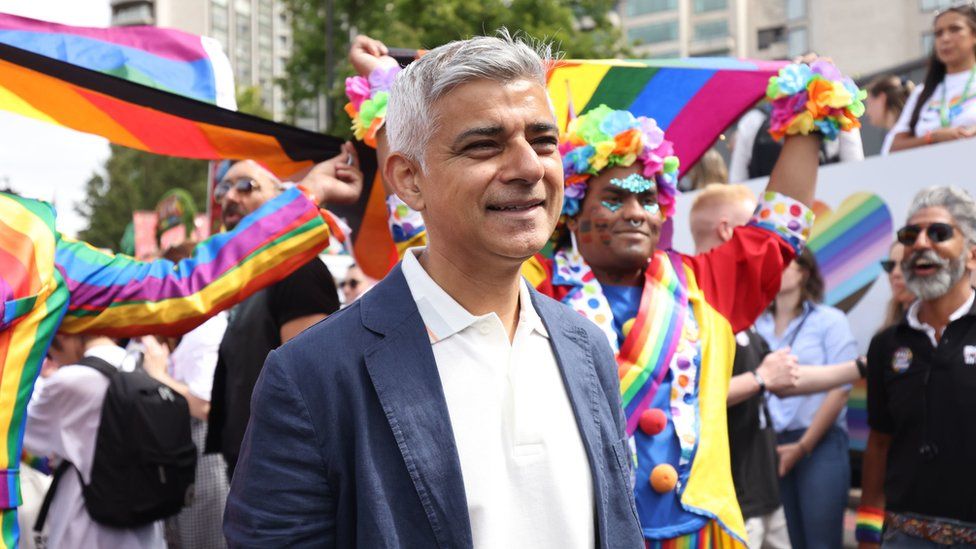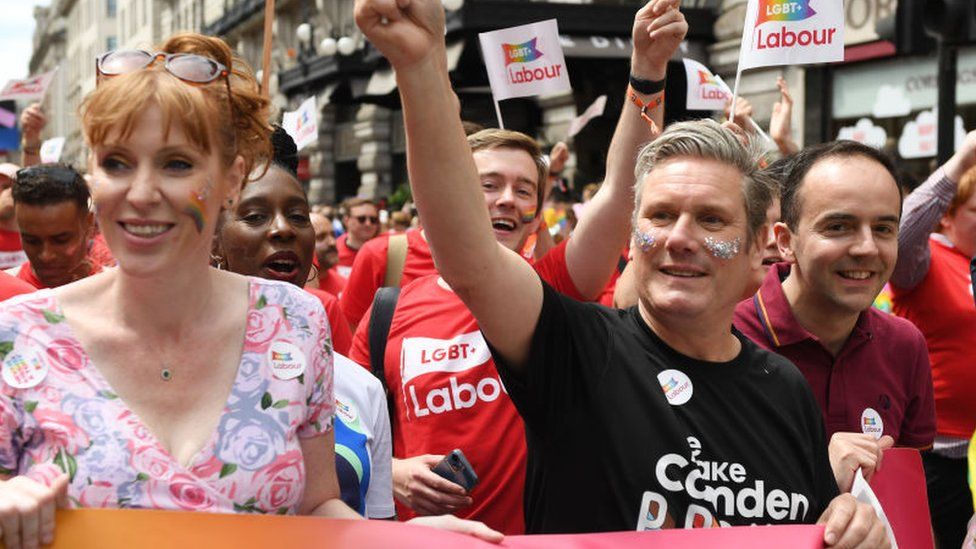 The Mayor of London Sadiq Khan said there was still a "danger" to the LGBTQ+ community.
"We saw this time last week an attack in Oslo just hours before that parade, where two people lost their lives and more than 20 were injured," the Labour mayor said.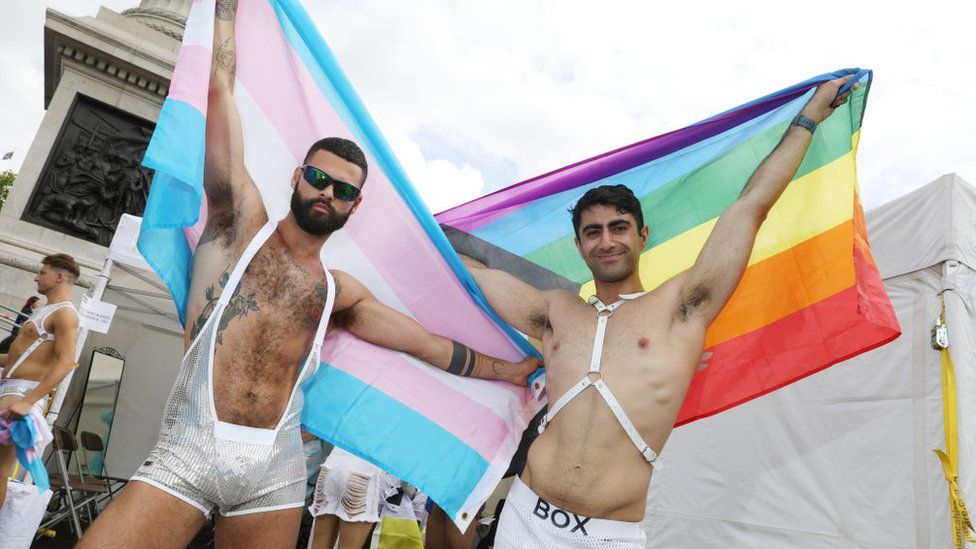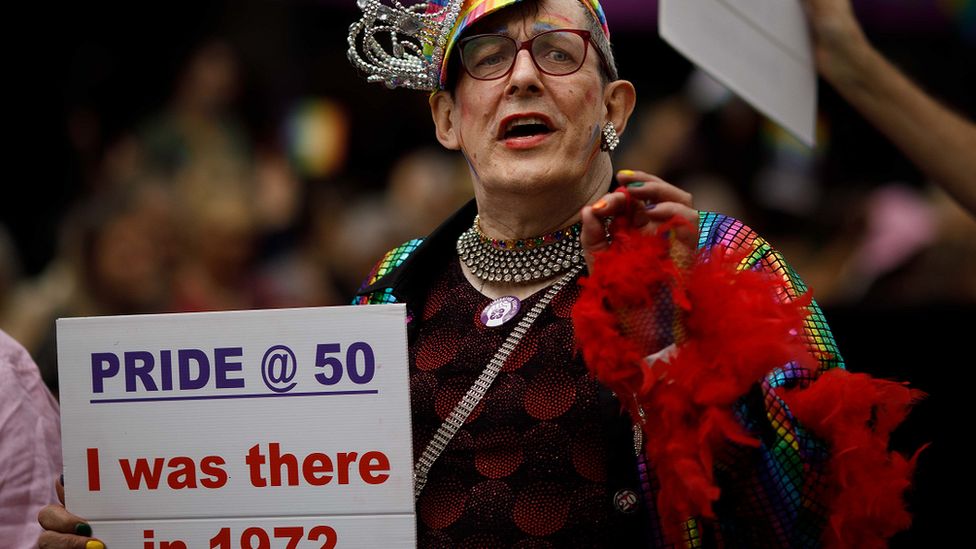 "So, we've got to be conscious of the fact that there's still a danger to this community of discrimination, bias and violence. But allies like me are really important to support this community," he added.
"We're marching today for an open, inclusive accepting world. We're marching today for those in Oslo, for those who haven't made the progress we've made.
"We're also marching today for love. In this great city we should be a beacon of inclusiveness, of openness, but also a place where you can be free to be who you want to be and free to love who you want to love."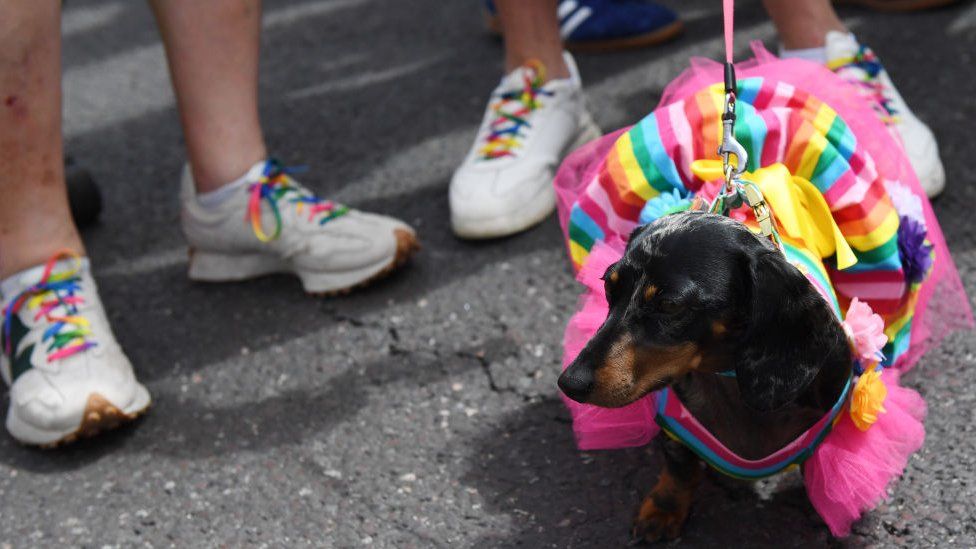 Uniformed officers from the Metropolitan Police did not join this year's parade, as they have done in past events, after organisers asked them not to take part.
Organisers said it reflected the "very real concerns" of the LGBTQ+ community – in particular over the force's handling of four murders of gay men by serial killer Stephen Port.
The force acknowledged concerns from the LGBTQ+ community in the wake of inquests which concluded police failings "probably" contributed to the deaths of the young men.
Related Internet Links
The BBC is not responsible for the content of external sites.