Boris Johnson says it will hit 2.5% of GDP by 2030, after the defence secretary called for change.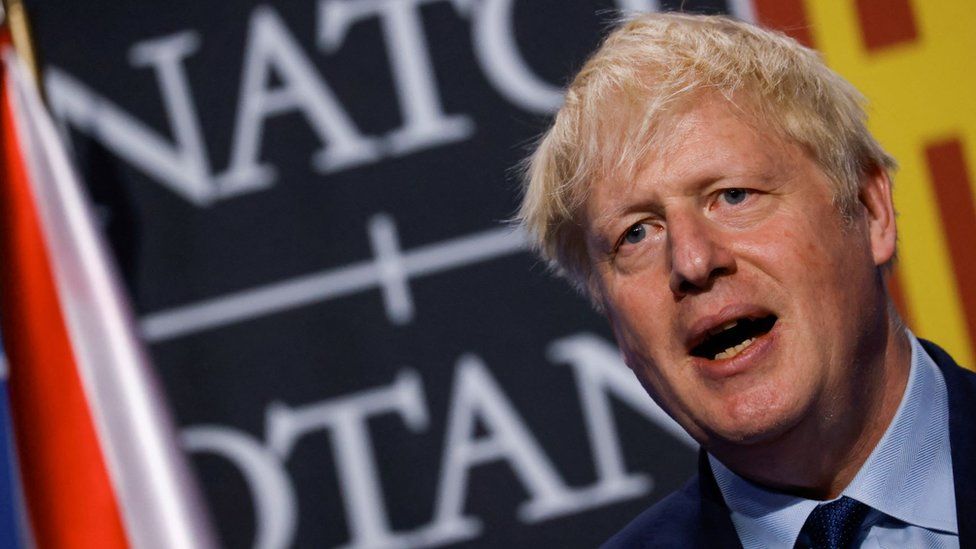 The UK will increase its defence spending to 2.5% of GDP by the end of the decade, Boris Johnson has said.
As Nato members discussed their response to Russian aggression, the prime minister said the "cost of freedom" is "always worth paying".
He said it would allow the UK to invest in future air combat capabilities and adapt to a "more dangerous" world.
It comes after the defence secretary reportedly called for spending to rise to this level by 2028.
Ben Wallace said in a speech on Tuesday that investment in defence has to grow "before it's too late", but he later denied reports he had called for spending at 2.5% of GDP – a measure of the size of the nation's economy – in a letter to the prime minister.
Announcing the increase the Nato summit in Madrid, Mr Johnson said: "We need to invest for the long-term in vital capabilities like future combat air whilst simultaneously adapting to a more dangerous and more competitive world.
"The logical conclusion of the investments on which we propose to embark, these decisions, is that we'll reach 2.5% of GDP on defence by the end of the decade."
The UK is now counting its support for Ukraine as part of its defence spending, bringing the current total to 2.3% of GDP.
Addressing questions about spiralling inflation due to the war in Ukraine, he told a news conference "the cost of freedom, as it were, is actually always worth paying".
He added that, unless Russia is stopped, Russian President Vladimir Putin will be able to commit further acts of aggression against neighbouring countries, causing "further oil shocks, further panics and more economic distress for the whole world".