Prince Charles's charity appeared to be paying GCHQ – but it was funding for spies facing hardship.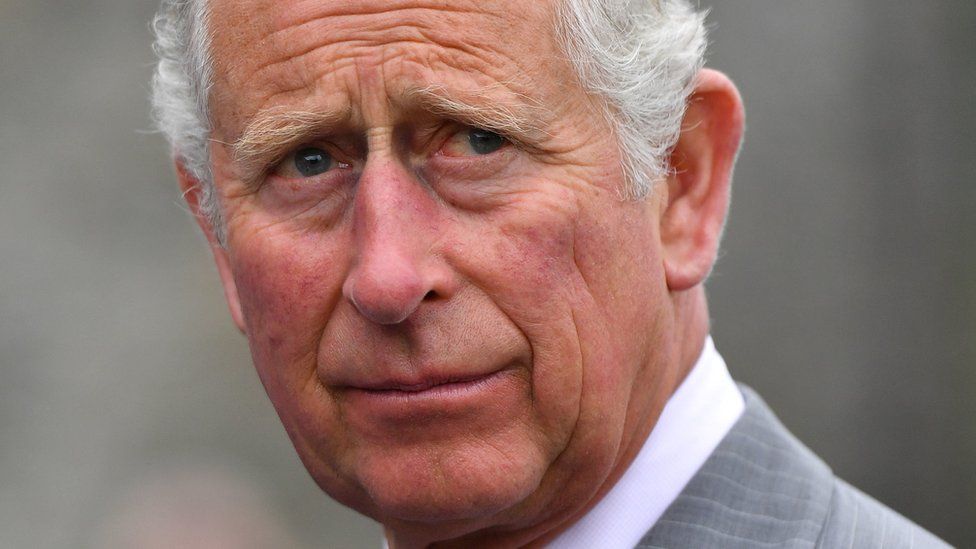 Financial documents from the Prince of Wales's Charitable Fund appear to suggest a grant paid to the Government Communications Headquarters.
Alongside grants for causes such as the Red Squirrel Survival Trust and Exeter Cathedral is £100,000 for "GCHQ".
But the 2014 payment is understood to be a donation from the makers of James Bond films, passed to a benevolent fund for former intelligence-service staff.
Prince Charles's charity is under scrutiny over accepting cash donations.
It follows a Sunday Times report former Qatari Prime Minister Sheikh Hamad bin Jassim gave the prince donations of about £2.5m in cash, in a suitcase and Fortnum and Mason carrier bags.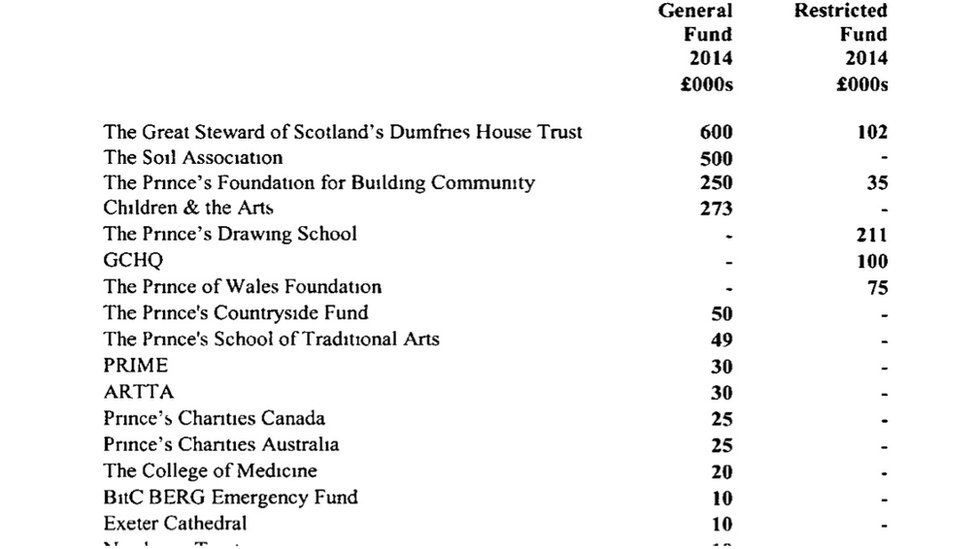 The donations, between 2011 and 2015, were for the Prince of Wales's Charitable Fund, which provides individual grants to charities, good causes and local projects.
The list of recipients of grants reflects many of Prince Charles's interests – the Prince's School of Traditional Arts, hospices, groups promoting religious tolerance, the Soil Association, Music in Country Churches, renovating Dumfries House and a range of social-inclusion and regeneration projects.
But a grant of £100,000 for "GCHQ" also appears in the charity's financial accounts for 2014 and another £20,000 is recorded as being paid to the "Special Air Service" in 2013.
Clarence House says the former relates to donations from the makers of James Bond films, given to the Prince of Wales's Charitable Fund to be forwarded to charities supporting former intelligence staff facing hardship.
GCHQ, of which Prince Charles is patron, confirmed this was the case and the grants would provide help for former staff in need.
The funds listed as being paid to the SAS are understood to be for charities supporting former members of special forces.
These were relatively small grants out of several millions paid to charities each year by the Prince of Wales's Charitable Fund.
Sir Ian Cheshire, who chairs the charity, said the next set of accounts would show another similar payment based on the most recent Bond film – and confirmed none of it would be paid in cash.
It had been agreed between the prince, the charity and the Bond team, with the charity acting as the "clearing house" for the funds, he said.
Continuing investigations
On the Qatari payments, Sir Ian said current regulations against money laundering would make such sums of cash unlikely to be accepted – but at the time, it was not uncommon for wealthy people from the Middle East to use large amounts of cash.
The "optics" were not good, he said, but it had meant receiving a big donation from a prominent figure and giving it to good causes.
The charity, one of several set up by Prince Charles, is no longer based at Clarence House, having changed address to other commercial premises in central London earlier this year.
Charities are allowed to accept donations in cash – but former Liberal Democrat minister Norman Baker called the payments "grubby and scuzzy".
The Charity Commission, which regulates charities, is considering whether to launch a review of donations to Prince of Wales's Charitable Fund.