A container filled with chlorine was dropped by a crane at the port of Aqaba, authorities say.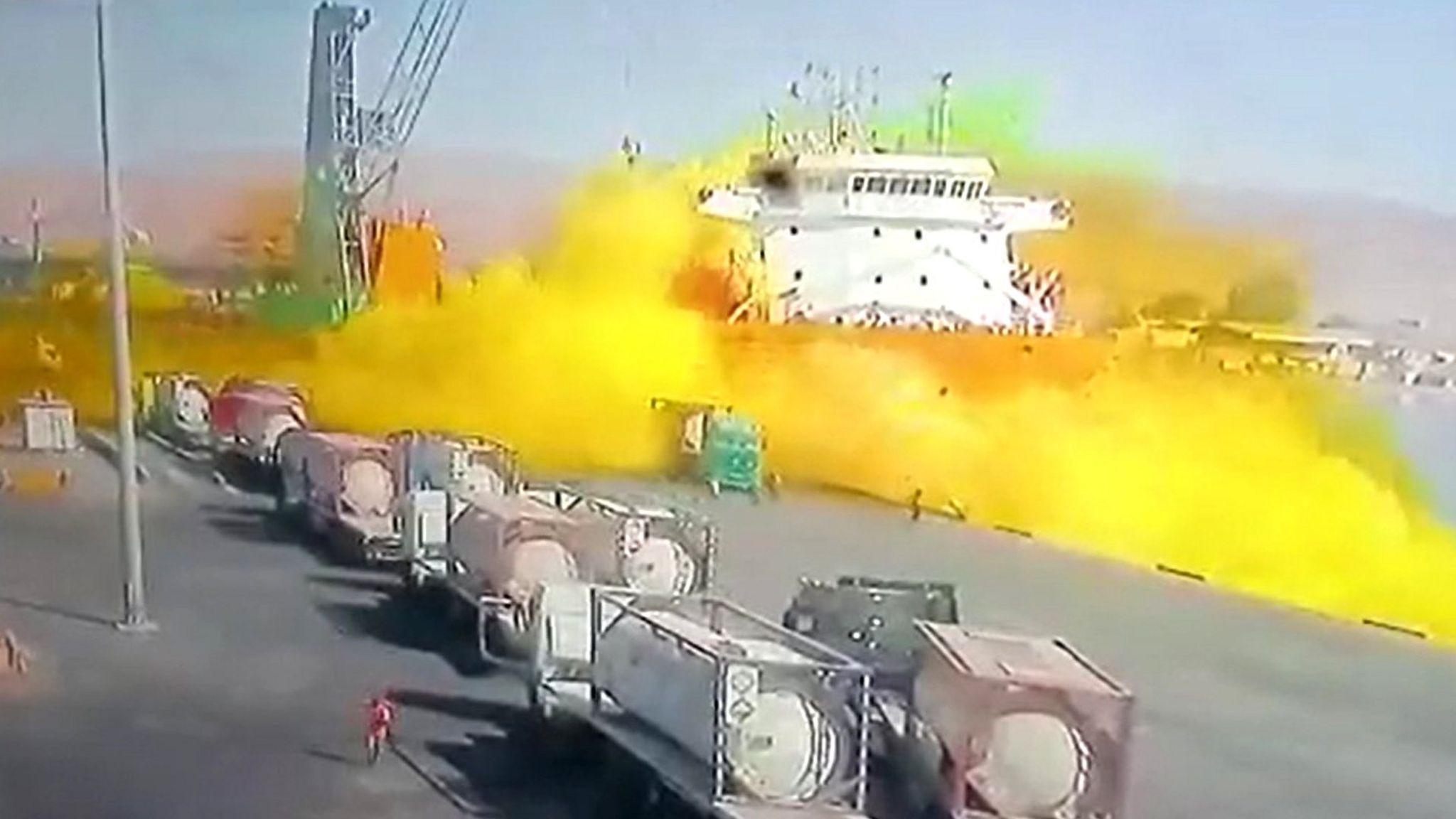 Ten people have been killed and more than 251 others injured by a toxic gas leak at Jordan's Red Sea port of Aqaba.
A chemical storage container fell while being transported as a result of a crane malfunction, the Public Security Directorate (PSD) told state media.
The vessel and port are then seen being engulfed by a cloud of bright yellow gas, sending people running for safety.
The Civil Defence Department sent specialist teams to the port to deal with the leak and clean-up operation, the PSD said.
It did not identify the chemical that was inside the container, although unconfirmed reports cited port officials as saying it was chlorine.
State media said almost 200 people were being treated at local hospitals for exposure to the substance, while the other injured people had been discharged.
Authorities urged residents of Aqaba city, which is about 16km (10 miles) to the north, to stay inside and close their windows and doors.
Aqaba's southern beach, which is only 7km from the port and is popular with tourists, was evacuated as a precaution, AFP news agency reported.
Prime Minister Bisher al-Khasawneh has ordered the interior minister to oversee an investigation into the incident.