The meeting will explore legislation to create buffer zones around clinics and prevent intimidation.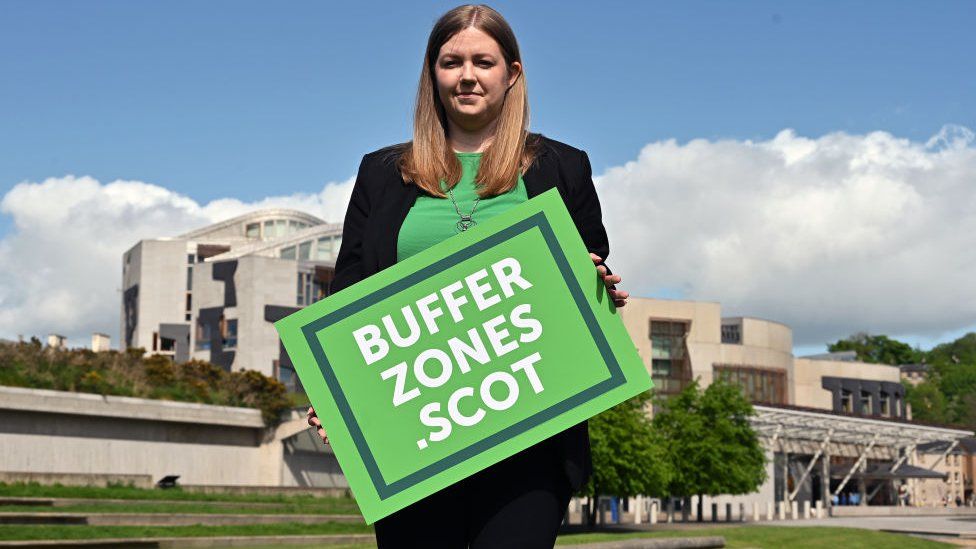 Legal buffer zones around medical clinics could be a step closer after a national summit on abortion care.
Nicola Sturgeon will convene a meeting on Monday to discuss a new bill to protect workers and service users at termination clinics in Scotland.
The Scottish government has intimated it will support the member's bill introduced by Green MSP Gillian Mackay a month ago.
The law would see 150m no-go areas installed outside health facilities.
Groups such as the Society for the Protection of Unborn Children have said they will continue to defend the right to pray in public and offer help to desperate women.
Earlier this month at First Minister's Questions, Labour MSP Carol Mochan raised the issue of intensifying intimidation of women attending the Sandyford sexual health clinic in Glasgow.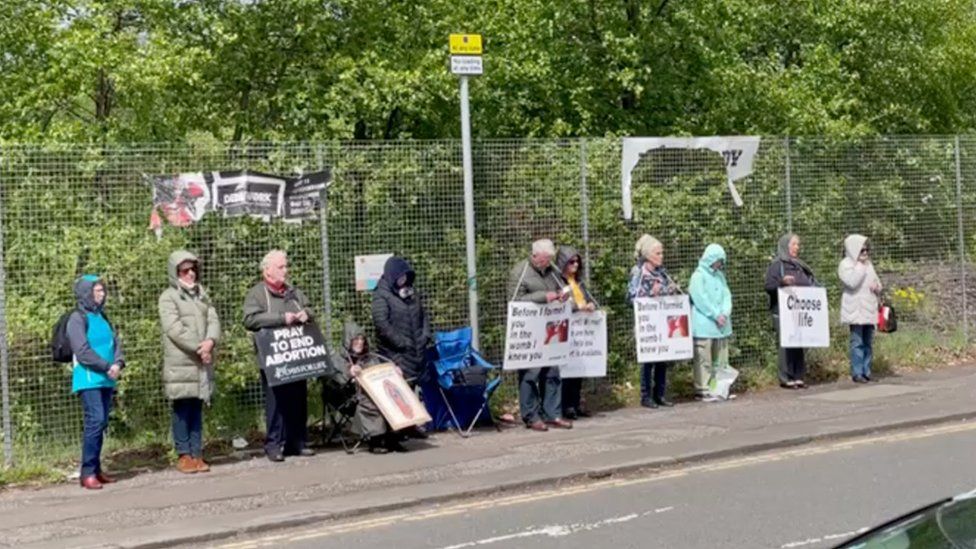 Nicola Sturgeon reaffirmed a previous offer to provide support to councils who would introduce bylaws to protect these locations.
She said there were "legal complexities" around legislating but said those were challenges local authorities and national government wanted to work through.
"It would be my preference to be able to legislate nationally in order to have a consistency of approach," she said.
The summit's main aim will be to focus on "mechanisms to establish effective buffer zones" around the locations.
Ms Sturgeon said: "It starts from the clear view that women must be able to access health care, including abortion services, free of harassment or intimidation.
"The proper focus for anyone protesting abortion should be parliament and lawmakers – not hospitals or sexual health clinics."
She added: "Gatherings of this kind create additional stress for anyone using these facilities, for any purpose, and for those who work in them. But for women accessing abortion services, the upset, distress and fear that they cause can be profound."
She said the current situation was "unacceptable" and needed to be addressed "as a matter of urgency".
The first minister previously raised concerns that a forthcoming Supreme Court case sparked by legislation in Northern Ireland would "undoubtedly have an impact on the legal framework here" and as such wanted to work with local authorities now "to protect women accessing sexual health services, including abortion services".
Nicola Sturgeon called it "one of the darkest days for women's rights."
She said: "Obviously the immediate consequences will be suffered by women in the US – but this will embolden anti-abortion and anti-women forces in other countries too.
"Solidarity doesn't feel enough right now – but it is necessary."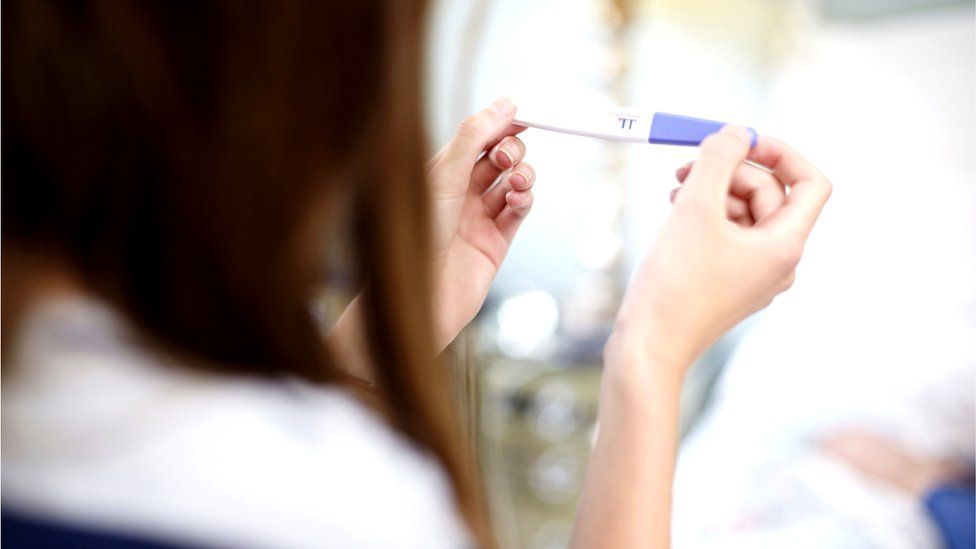 The Greens' Gillian Mackay said: "This will only stop safe abortions and put lives at risk," she said. "Solidarity to all those in the US.
"Here we need to continue to fight for progress.
"That means buffer zones, telemedical abortion and services safe and accessible for all."
Ms Mackay added: "My bill will provide peace of mind to all those accessing abortion services, by introducing protest-free buffer zones around clinics.
"There is no place for the type of intimidation and harassment we are regularly seeing outside these healthcare facilities at the moment.
"Both healthcare staff, and those accessing services, have relayed horrifying stories of the impact this harassment can have.
"While the parliamentary process can seem frustratingly slow, it is right that there is time for thorough consultation and scrutiny before any proposal becomes law."
Scottish Liberal Democrat leader Alex Cole-Hamilton, who is attending the summit, said: "On Friday, the unthinkable was announced: millions of women will lose the right to an abortion in the US. We must take action now.
"This long overdue summit is a vital chance to introduce robust action that can give women the protection they need more than ever."