The Prince of Wales will hail the differences within the Commonwealth at a summit in Rwanda.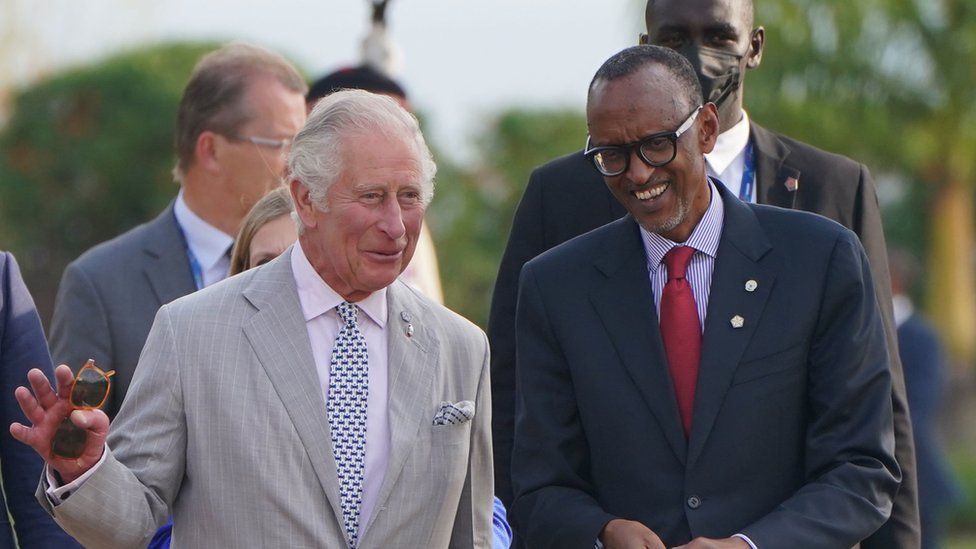 The Prince of Wales is expected to tell Commonwealth leaders their diversity is a "strength" at the opening of a global summit in Rwanda.
The Commonwealth Head of Government Meeting begins in Kigali later, with Prince Charles representing the Queen.
He will tell leaders their differences are a positive they can use to "speak up for the values which bind us".
The prince will also meet Boris Johnson later following reports he criticised the UK's Rwanda asylum seeker plan.
The heir to the throne is reported to have described the plan as "appalling", but a Clarence House spokesperson said the "prince is politically neutral".
Downing Street has said it is "unlikely" the UK's Rwanda asylum policy will come up when the pair meet.
Mr Johnson has said he would defend the scheme if it was raised, but his spokesperson said it would not be at the forefront of his mind.
The prime minister, who travelled to Rwanda with his wife Carrie Johnson, has said "people need to keep an open mind about the policy".
Prince Charles will be making an opening address at the summit on Friday, where Commonwealth leaders will discuss trade, health and the climate.
He is expected to say: "In the diversity of the 2.6 billion people on whose behalf you speak, comes great strength, which you can use, for instance, to speak up for the values which bind us, to invest in a rapid transition to a sustainable future and to create opportunities for our young people."
The summit of Commonwealth leaders was postponed in 2020 and 2021 because of the pandemic and has not been held for four years.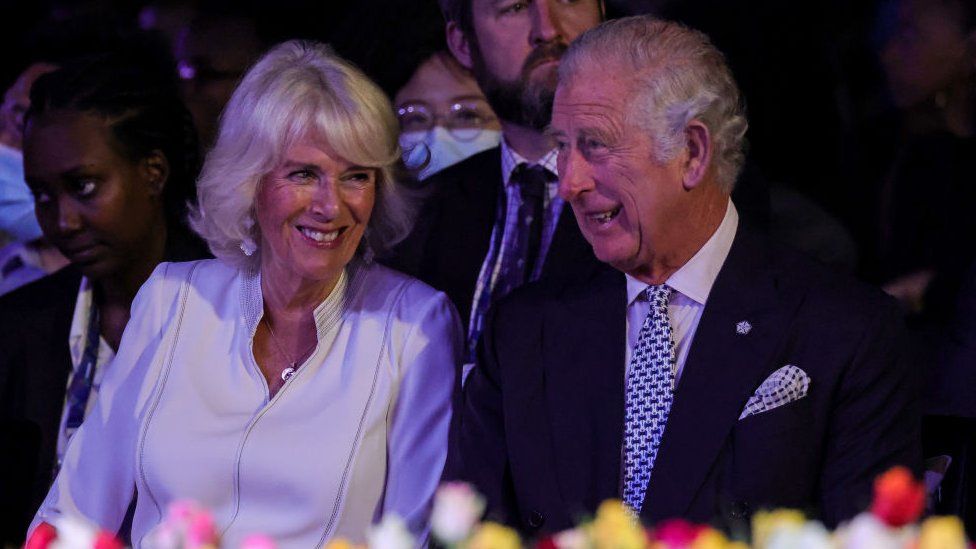 Before the summit, Prince Charles and the Duchess of Cornwall will meet the Rwandan president Paul Kagame and First Lady Jeanette Kagame, Commonwealth Secretary General Baroness Scotland and Mr Johnson and his wife.
The three topics on the summit's agenda include sustainability, youth and the history and values of the Commonwealth.
Following the opening ceremony, leaders and representatives from most member countries will hold two days of talks behind closed doors.
One topic to be discussed will be the applications by former French colonies Togo and Gabon to join the Commonwealth.
Some 54 countries are members of the Commonwealth, which the Queen is the head of.