More than 6,000 people have gathered at the ancient site to mark the longest day of the year.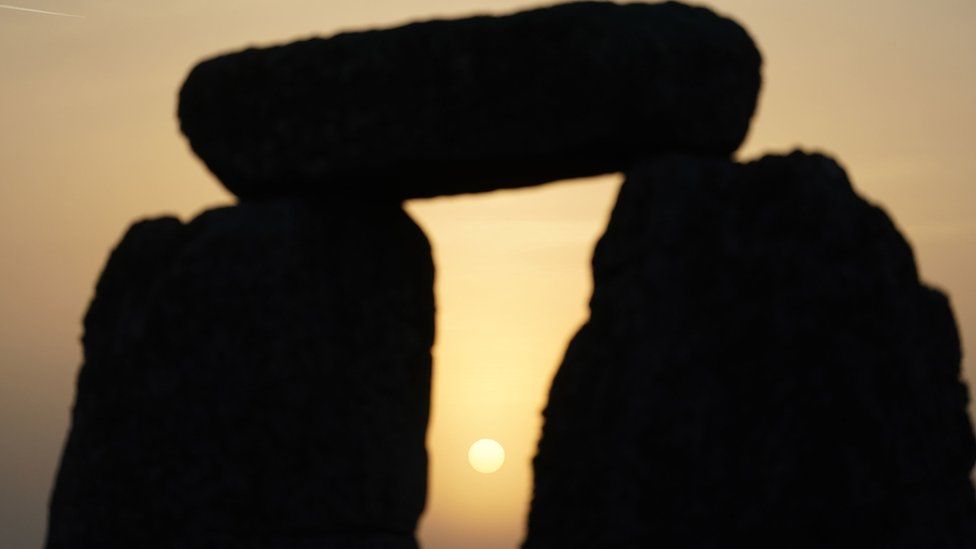 More than 6,000 people have gathered to watch sunrise at Stonehenge for the summer solstice.
It is the first time since the pandemic that the stone circles in Salisbury and Avebury have been open to the public for the event.
Druids and pagans joined other visitors to mark the longest day of the year at the ancient site.
"It's fantastic to be able to welcome everybody back again." said English Heritage site manager Heather Sebire.
"There are people who are modern day druids and pagan groups who treat this as a place of worship," she added.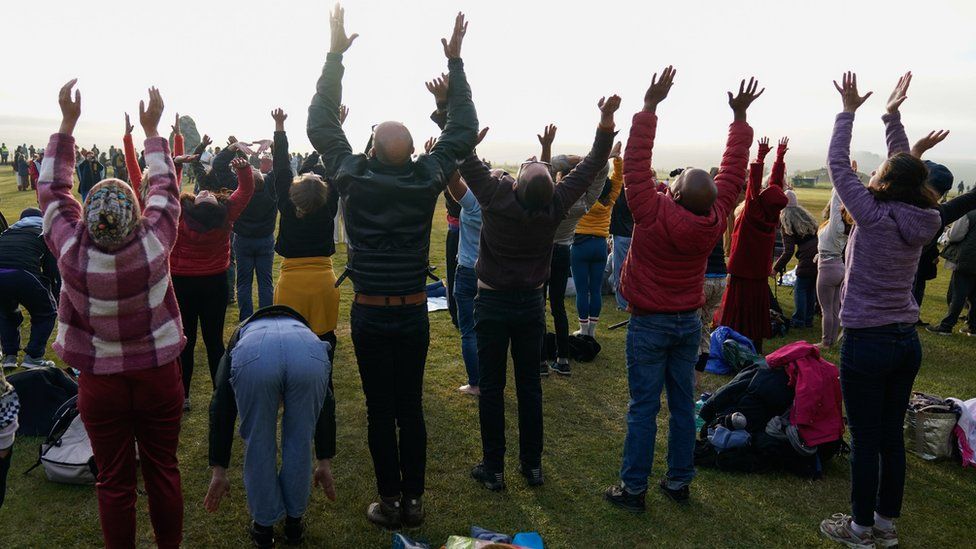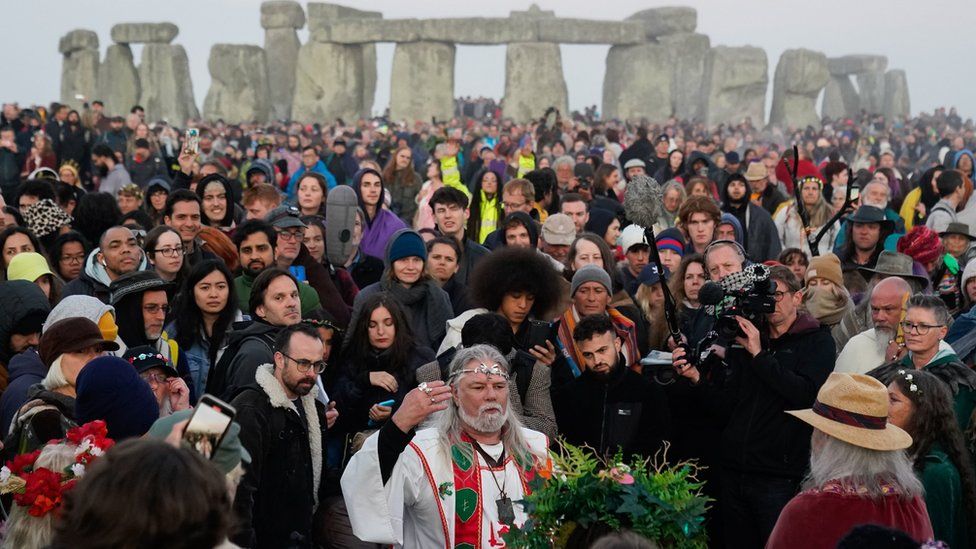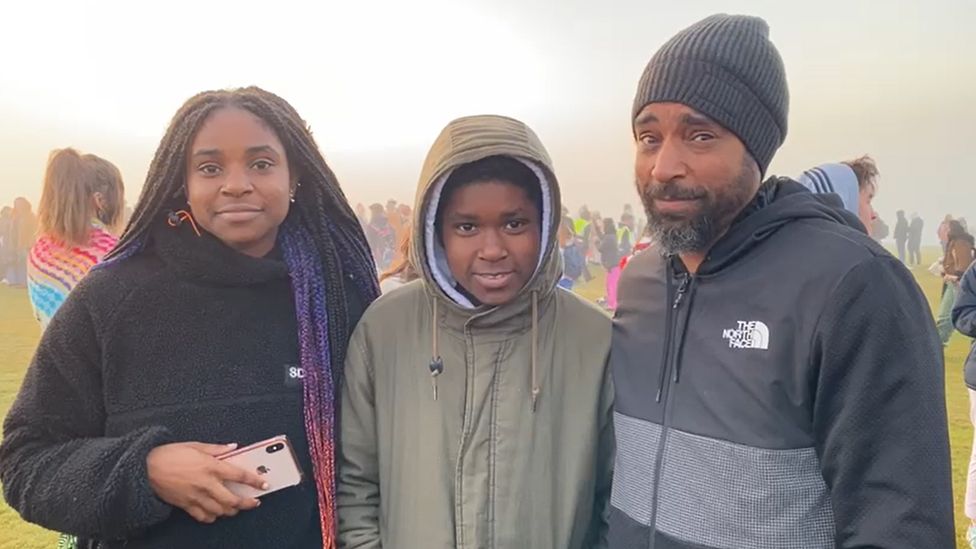 Tim travelled to the site from London with his daughter Tameya and son Tim.
"It's pretty cool, we couldn't quite get the alignment as we like it from inside [Stonehenge] but I think that's just because of the little bit of cloud," Tim said.
"It's lovely. It's been a good experience. The whole energy of the space is good. We brought them here before four or five years ago."
Tameya said she found a spot in the middle of Stonehenge to watch the sunrise and take pictures.
"It's good to be back," she said.
"It's interesting that so many people care to come, it's not just you, a lot of other people appreciate being here as well. It's nice" she added.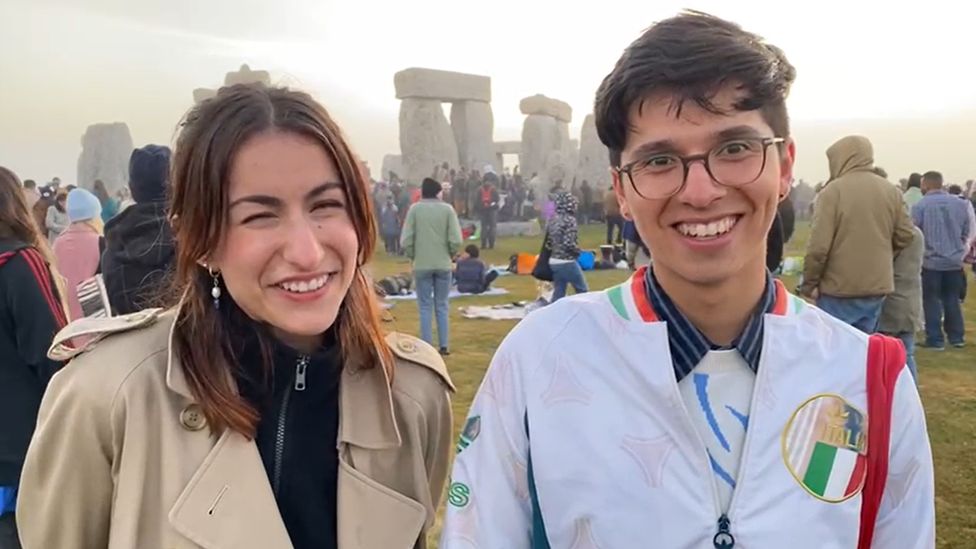 David and Kate flew to the UK from Canada on Monday to visit Stonehenge for the first time.
"It's been a crazy 24 hours and it's also my birthday today. It's my 21st on the 21st which was our reason to come here," Kate said.
"I saw a video about this festival in high school and thought it would be the coolest thing to go to seeing as summer solstice was on my birthday," she added.
David said: "The energy, the atmosphere here, you knew it would be spectacular, but once your here it's something different.
"It's quite a profound experience."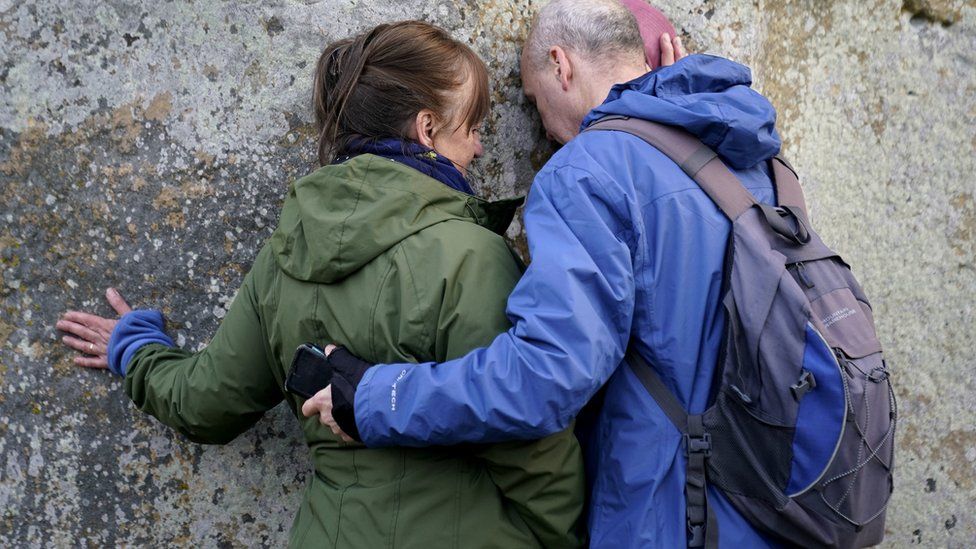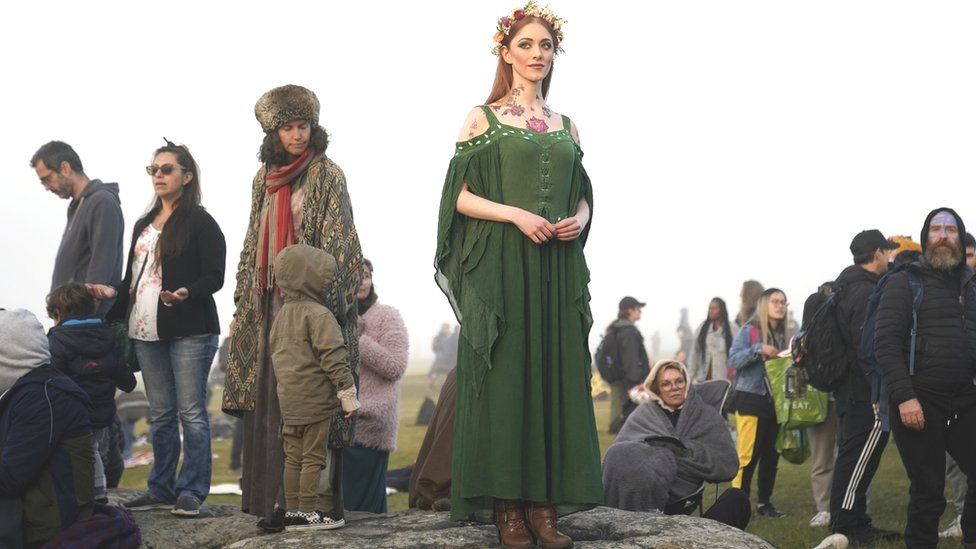 Stonehenge is built on the alignment of the midsummer sunrise and the midwinter sunset.
On the summer solstice, the sun rises behind the heel stone, the ancient entrance to the stone circle, and rays of sunlight are channelled into the centre of the monument.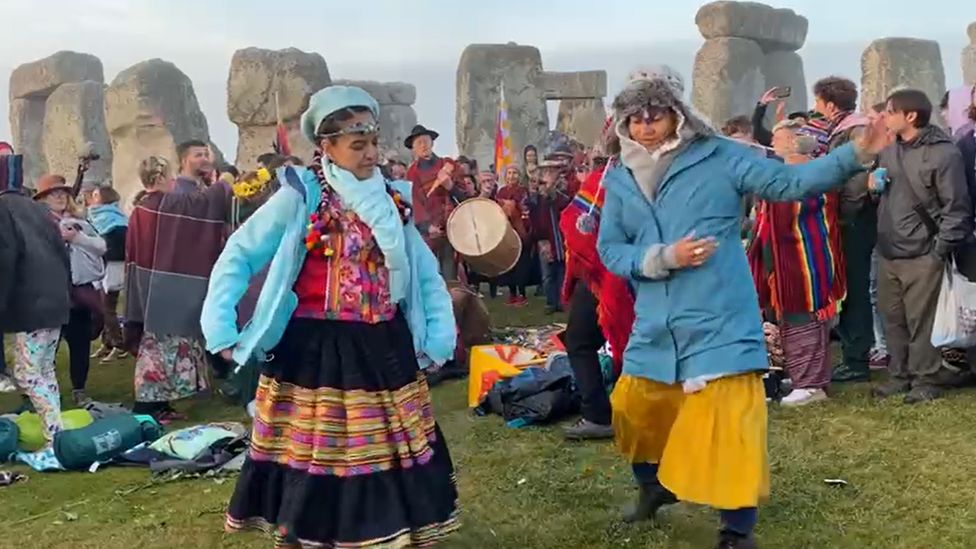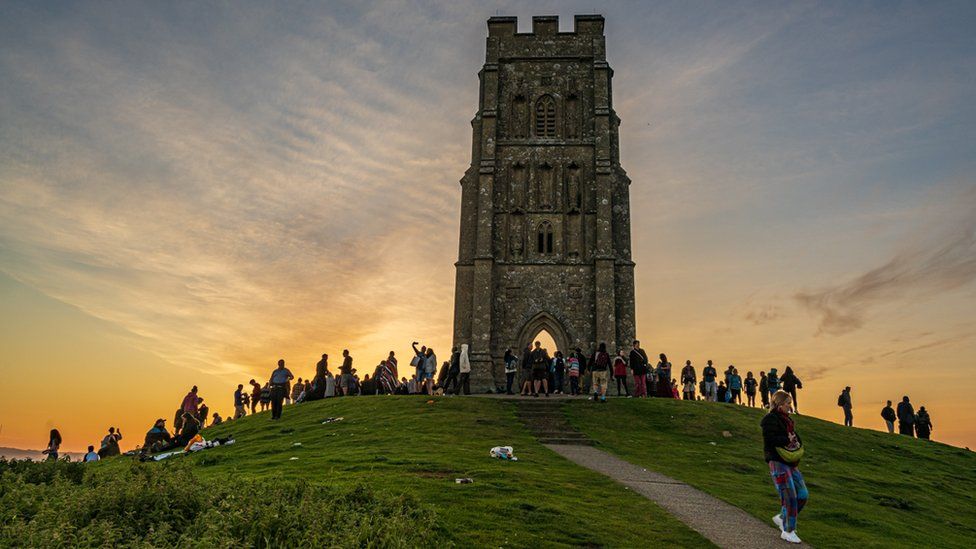 Related Internet Links
The BBC is not responsible for the content of external sites.