A coroner rules Khalid Yousef would not have died had his killer been given a mental health referral.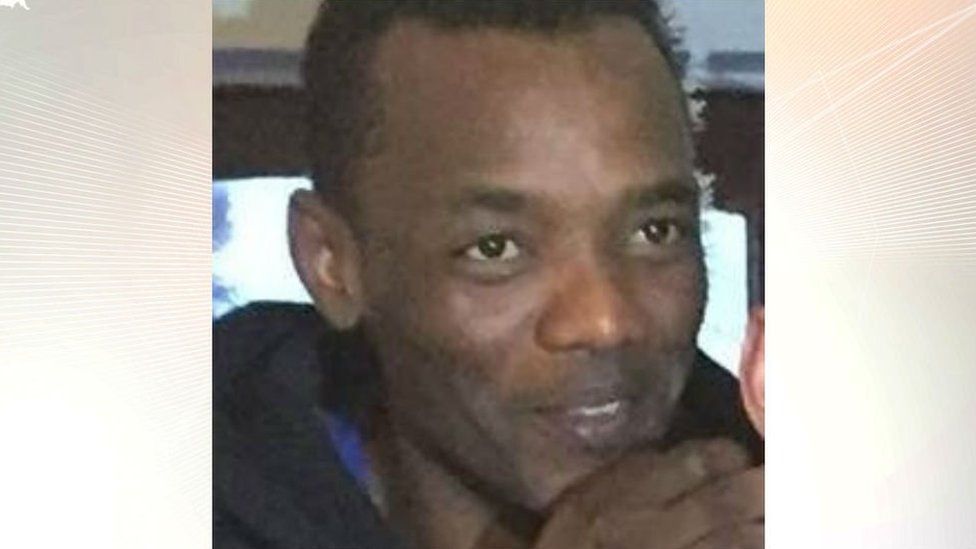 The death of a man who was decapitated in a betting shop "would not have occurred" if his attacker had been referred to mental health services the month before, a coroner has concluded.
Khalid Yousef, 28, was killed by Hassan Mustafa at Paddy Power in Handsworth, Birmingham, on 4 January 2018.
Coroner James Bennett said the attacker was severely mentally ill and was acting "upon his delusional beliefs".
Mr Bennett said a previous arrest should have led to a referral.
Mr Yousef, from Sudan, suffered numerous injuries in the "sustained assault" by his friend, an inquest at Birmingham and Solihull Coroner's Court heard on Friday.
The attack happened when the killer, then 35, visited the premises during the afternoon with four knives.
Mustafa was detained under the Mental Health Act within 24 hours and was "severely delusional", believing they were "shapeshifting superheroes in a competition to find treasure" at the behest of the Queen, the court was told.
Having followed Mr Yousef, the inquest heard, he decided to "end the devil".
He was diagnosed with paranoid schizophrenia, that was said to have responded well to medication.
Mustafa stood trial for murder in 2018, and was found not guilty by reason of insanity and made subject of a hospital order.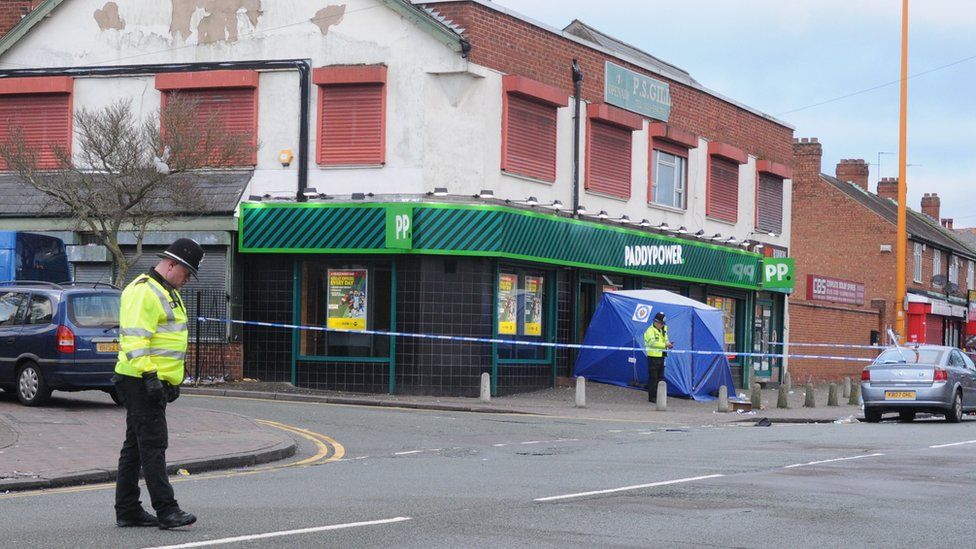 The inquest heard Mustafa, a former medical student, also from Sudan, had been stopped by police on 9 December, a month before the attack, and found to be in possession of martial arts weapon nunchucks plus a wheel brace, but no signs of mental illness were found.
On 12 December, the court heard, he was arrested on suspicion of burglary and told police at Perry Barr Custody Suite he went into the building "following clues" that led to prizes.
According to proceedings, he stated the Queen was "responsible for a league of extraordinary gentleman" and left such clues.
The court then heard that the following day, 13 December, a PC referred Mustafa to the suite's Liaison and Diversion (L&D) unit, which screened patients for vulnerability, and there he was seen by a mental health nurse, but not referred for a Mental Health Act assessment.
Mr Mustafa was arrested again on 18 December when, the hearing was told, he was trying to evade police while in possession of a crowbar. He was later released as there was no evidence to charge him and "no obvious signs" of mental illness.
Mr Bennett, the area coroner, said in his report the "significance of his presentation" on 13 December was not appreciated.
"Had he been referred he would have received treatment and/or been detained and the death would not have occurred," he concluded.
He added the lack of referral was a "very serious failure" and resulted from the L&D clinician's inexperience, inadequate training and the absence of psychiatrists within the unit to provide advice.