An Arizona official describes how the statehouse was overwhelmed with threats and insults.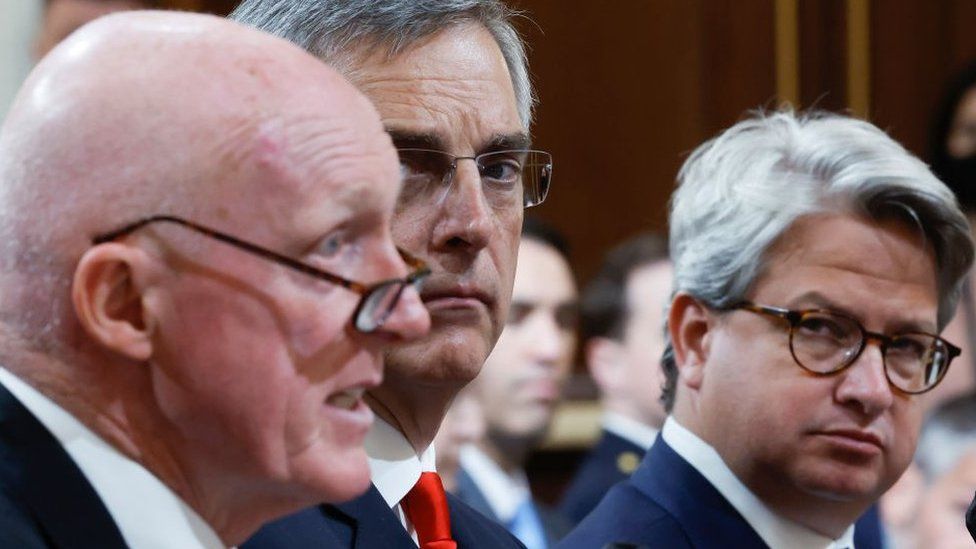 Trump supporters threatened election officials and their families after they refused to quash his 2020 defeat, a congressional panel has heard.
The speaker of Arizona's statehouse, Rusty Bowers, told the committee probing last year's Capitol riot that the harassment continues to this day.
Mr Bowers said ex-President Donald Trump and his aides personally urged him to quash the election results.
The House of Representatives committee accuses Mr Trump of an attempted coup.
"We received… in excess of 20,000 emails and tens of thousands of voice mails and texts, which saturated our offices and we were unable to work, at least communicate," Mr Bowers, speaker of the Arizona House of Representatives, told the select committee in Tuesday's hearing.
The witness – who campaigned for Mr Trump in 2020 – said the threats and insults have continued with protests outside his house and confrontations with neighbours.
"It was disturbing, it was disturbing," Mr Bowers said.