The retailer will trial click-and-collect at stores after long resisting selling on the internet.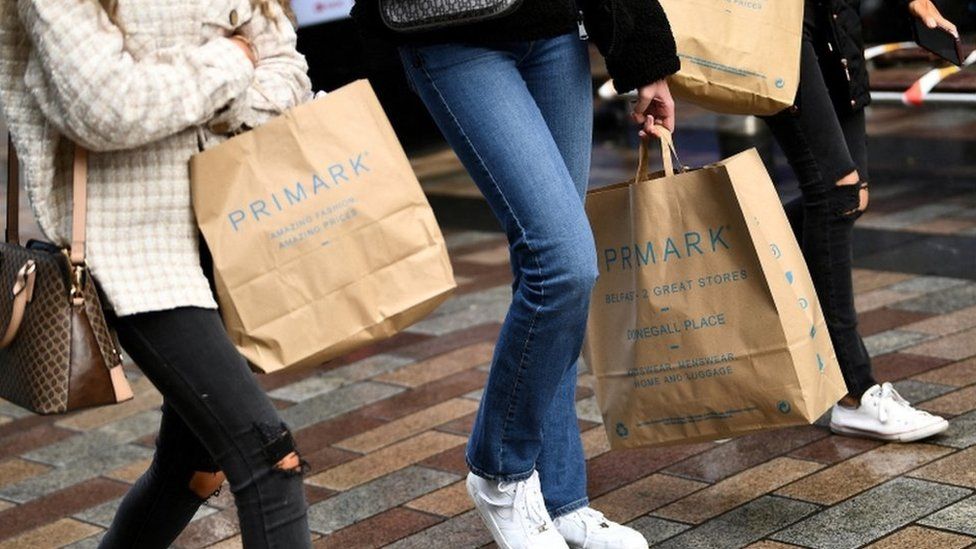 Primark is to finally sell its clothes online through a new click-and-collect service for children's products.
The High Street retailer said 2,000 goods will be offered through a trial which will run out of 25 shops in the north west of England.
Until now, Primark has resisted selling its products online unlike other retailers.
As a result, the business was hit hard by Covid restrictions while stores were closed.
Parent company Associated British Foods (ABF) said the move builds on recent improvements to its website.
The group recently revamped its UK site to give more details of in-store ranges, so customers can browse the full collection and check availability before coming into stores.
ABF said its new website, which launched in April, saw online traffic rise by around 60%.
It said the trial will allow customers who live nearer a smaller Primark store access to a much wider range of items.
"Our average-size stores are only able to stock a limited range and for these customers the number of options available to them will broadly double, increasing even more for customers of our small stores," said ABF.
"This trial will enable us to provide more fashion, licence and lifestyle products to more customers and more often."
The group said Primark sales increased by 81% in the three months to the end of May, when compared with last year.
All Primark stores were open during the period, unlike last year when most stores were closed until the middle of April due to lockdown restrictions.
High Street's future
The chain, which was founded in 1969, has never had an online store nor offered click-and-collect services for its products until now.
The firm has previously said this is because it would not be able to keep prices for its clothing as low if it offered home delivery.
A senior executive at the firm recently told the BBC that the pandemic had "accelerated" changes that were already taking place between the high street and online.
However, John Bason, finance director at ABF, said he is confident that the High Street does have a future.
"Even though we were closed probably six months for the two main years of the pandemic, our customers have come back to us. That I think is very very striking," he added.
"So no, I think the demise of the High Street is way overstated, but it is changing. There's no doubt over it."