The spring booster vaccine is available for over 75s and people with underlying health conditions.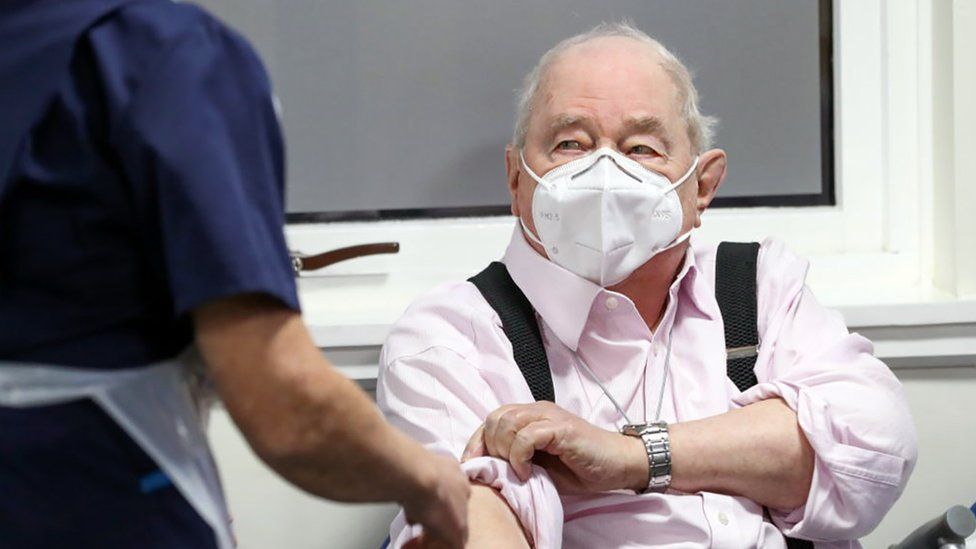 Over-75s and people at high risk have been urged to get a Covid booster vaccine, amid warnings of a new wave of infections in Scotland.
The spring booster jab is available until 30 June to everyone in the older age group and people over 12 if they have a weakened immune system.
About a third of Scots in the immunosuppressed group have not yet come forward for an additional vaccine.
Latest data estimates that around one in 30 people in Scotland has Covid.
The Office for National Statistics (ONS) estimates that 176,900 people have the virus – about 3.36% of the population.
The spring rollout came after recommendations from UK vaccine experts who say additional jabs help boost protection for the most vulnerable.
Scottish Health Secretary Humza Yousaf said: "We are seeing higher numbers of infections across our communities at the moment which is why booster vaccination is needed to maintain the best protection for those at highest risk of severe effects from the virus.
"Vaccination has been our most effective tool against coronavirus. However, the degree of protection offered wanes over time.
"Almost 90% of over-75s and around two thirds of those who are immunosuppressed have already taken a spring booster.
"We continue to encourage everyone to receive the doses they are eligible for as and when they become available."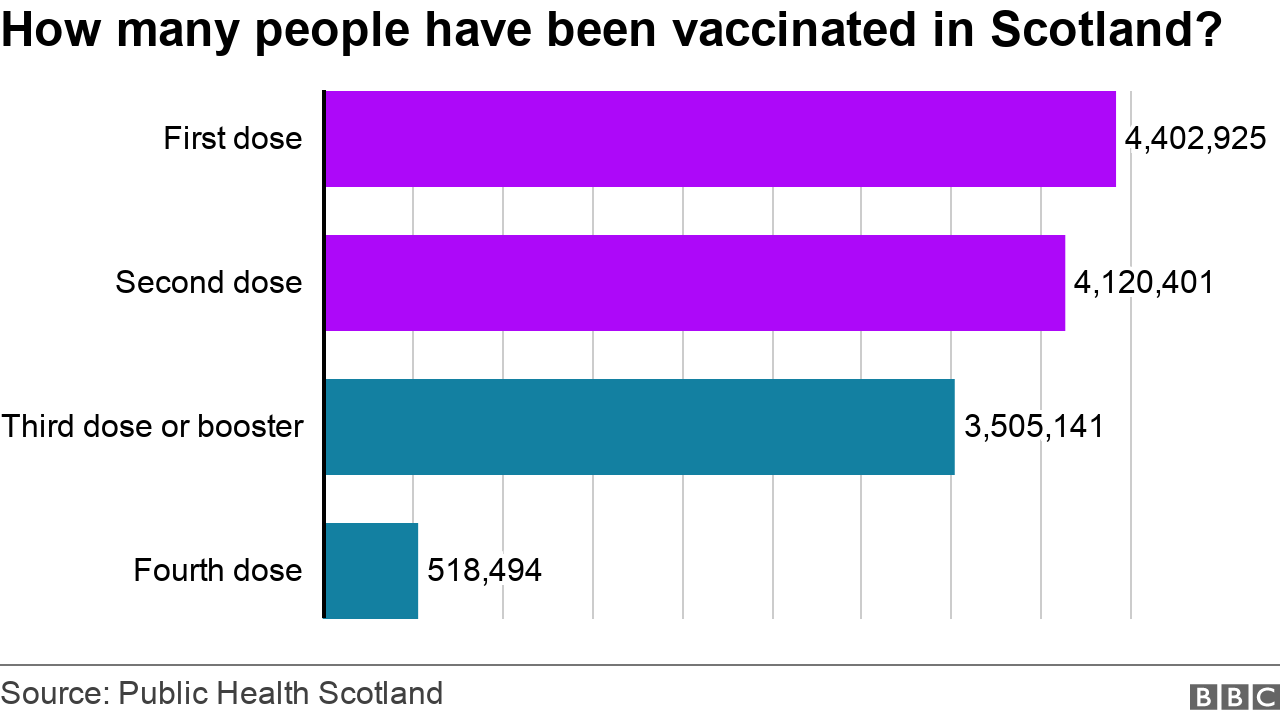 A wider booster programme – involving more people for other age groups – is expected this autumn.
Scotland's national clinical director, Professor Jason Leitch, also announced that he had Covid for the first time.
Edinburgh University public health expert, Prof Linda Bauld, said Omicron sub-lineages BA.4 and BA.5 were part of the reason for a rise in cases.
She said there had also been a "small but not significant" rise in the number of people in hospital.