Action on Tuesday, Thursday and Saturday is expected to cause disruption in England, Scotland and Wales.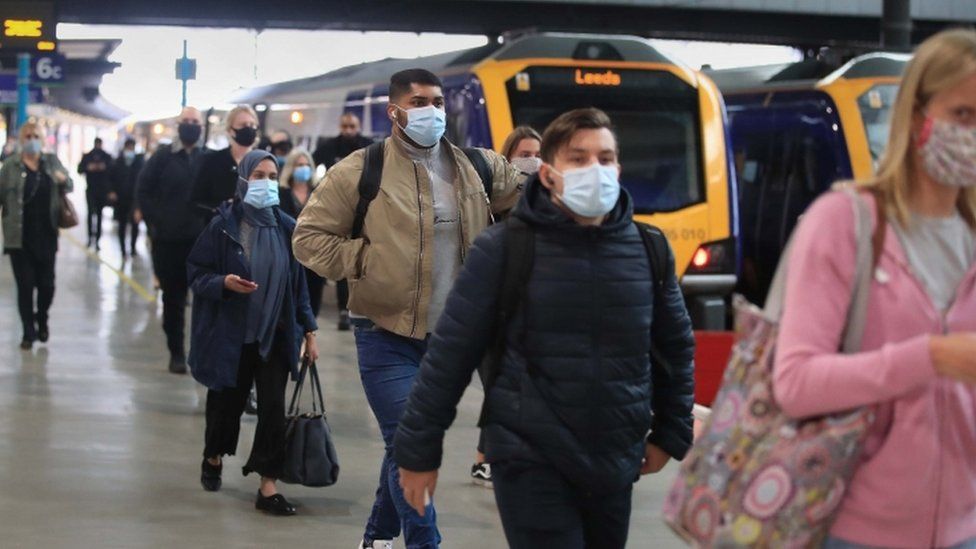 Rail and tube strikes will go ahead next week after talks failed to resolve a row over pay, jobs and conditions, union leaders have confirmed.
The Rail, Maritime and Transport union (RMT) said discussions with Network Rail, train operators and London Underground had failed.
It is expected to cause disruption in England, Scotland and Wales.
The Department for Transport said it was disappointing and that strikes should "always be the last resort".
The action, which will involve thousands of workers, will take place across 13 train operators and Network Rail on Tuesday, Thursday and next Saturday, and there will be a London Underground strike on Tuesday.
Operators have said there will be knock-on effects on other days as well.
Network Rail, which owns and maintains the country's railways, said the union was "dismissing talks before we've even finished" with more discussions planned for Sunday.
A Network Rail spokesperson said it was "serious" about trying to find a solution and a compromise which gave people a "decent pay rise" but was affordable for taxpayers and farepayers.
RMT general secretary Mick Lynch said that "despite the best efforts of our negotiators" no viable settlements to the disputes had been created.
Mr Lynch blamed the government for cutting funding to the transport system – which he said amounted to £4bn – and said as a result companies were cutting benefits, making staff work longer, and making them poorer in retirement.
He said thousands of jobs were being cut across the rail networks and workers were facing below-inflation pay rises.
Passengers have been warned by Network Rail not to travel on trains unless necessary during strikes next week, with about half of all rail lines closed.
The Rail Delivery Group said that "no one wins in the event of a strike" and said it would be working alongside Network Rail to keep as many services running as possible.
A spokesperson for the group said it was aware of the cost-of-living pressures being felt by workers but said the industry had to change its ways of working to improve productivity and "help pay our own way".
A Department for Transport spokesperson said the government had committed £16bn to keeping the railways running during the pandemic, but warned the industry was still "on life support" and strikes could stop customers choosing rail travel in the future.
Labour leader Sir Keir Starmer he wanted all parties around the negotiating table "even at this late hour" as he did not want the strikes to go ahead.
"But, like the British public, I'm frustrated because the government is sitting it out, it's not lifting a finger to resolve these strikes," he said.