Aiden Aslin was given the sentence after being captured while fighting against Russia in April.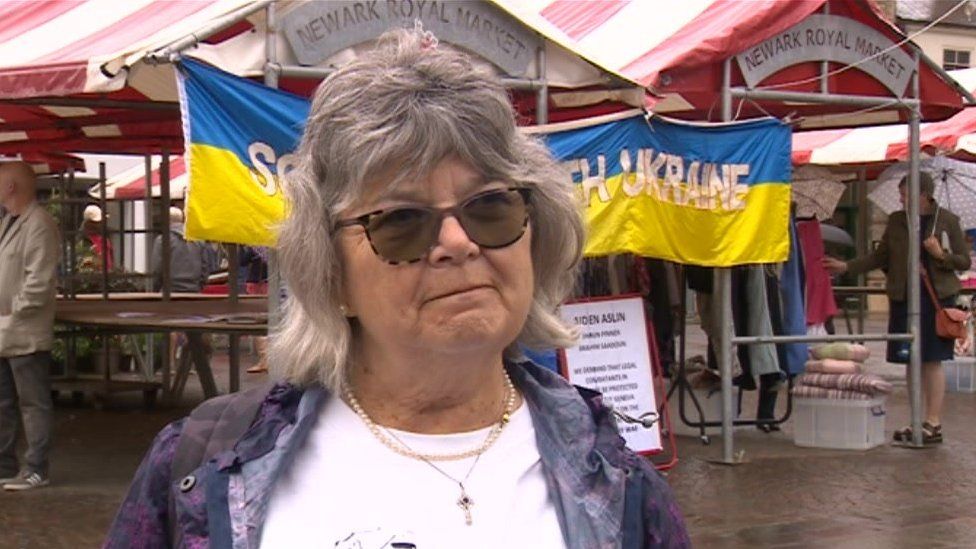 The grandmother of a man being held prisoner in Ukraine says she is not giving up hope after he was given a death sentence.
Pamela Hall said she was "very grateful" for the backing people in his hometown of Newark have shown.
An event to rally support for Mr Aslin was held there on Saturday.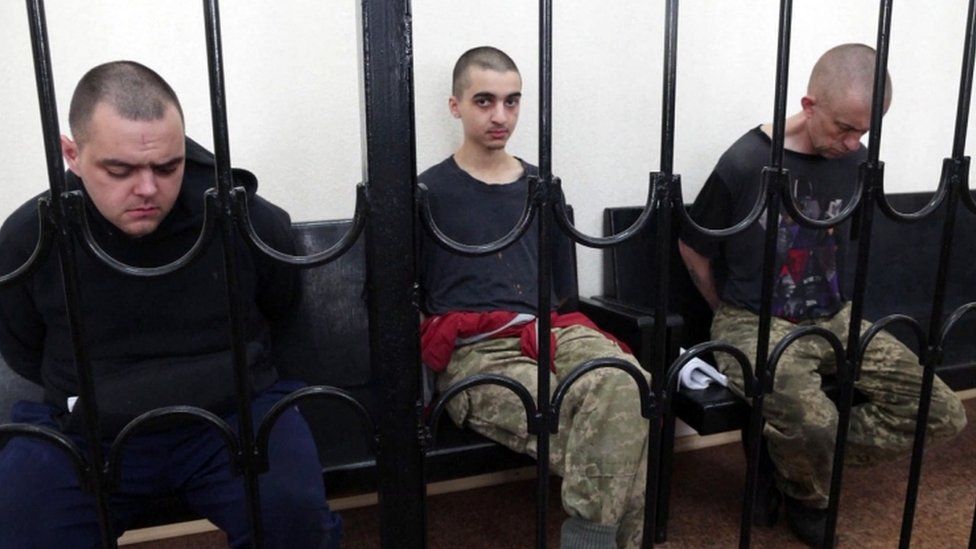 Mr Aslin was captured in Mariupol in April, one of the cities most affected by the war, and was sentenced alongside Briton Shaun Pinner and Moroccan national Brahim Saaudun.
Ms Hall said it was "heartbreaking" to see their situation, and hoped public events putting the spotlight on their plight can help efforts to free them.
"Time's running out," she said.
"I have to have optimism, I believe it will be sorted in due course, and that there will be peace in Ukraine."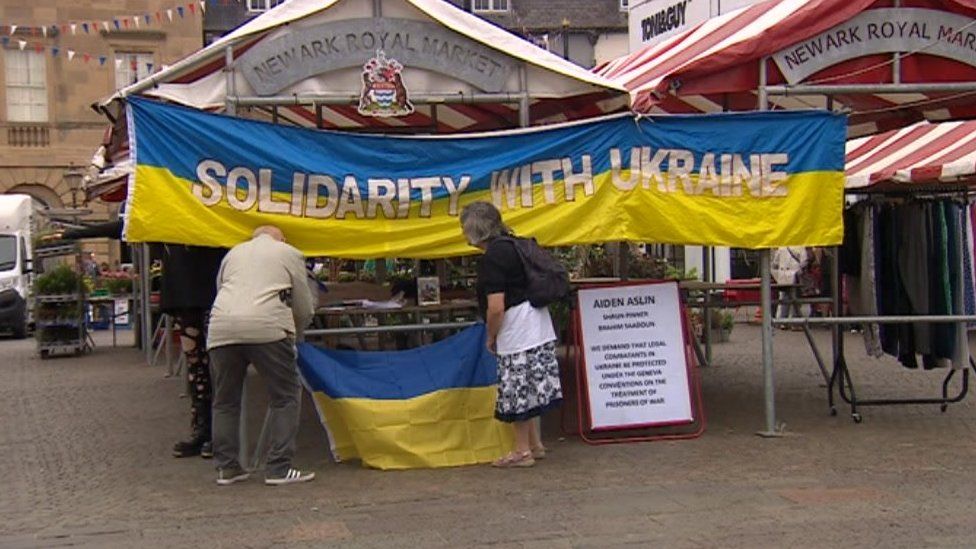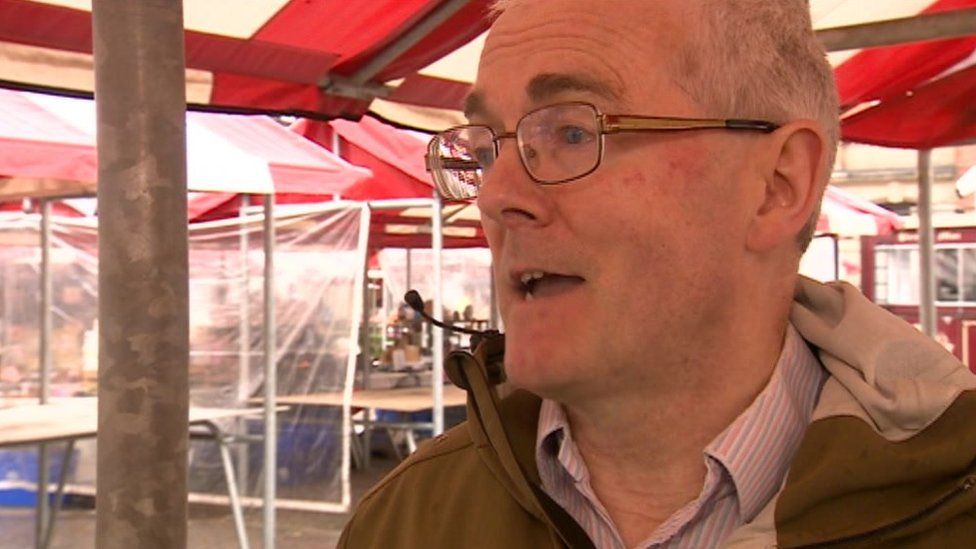 Tony Byrne, who organised the event to support Mr Aslin, said he hoped to see justice prevail.
"They [Russia] say that he's a mercenary, but actually he's a legal combatant in Ukraine.
"When Russia invaded Ukraine I think it was an outrage, and I want to do what I can, in whatever small way I can."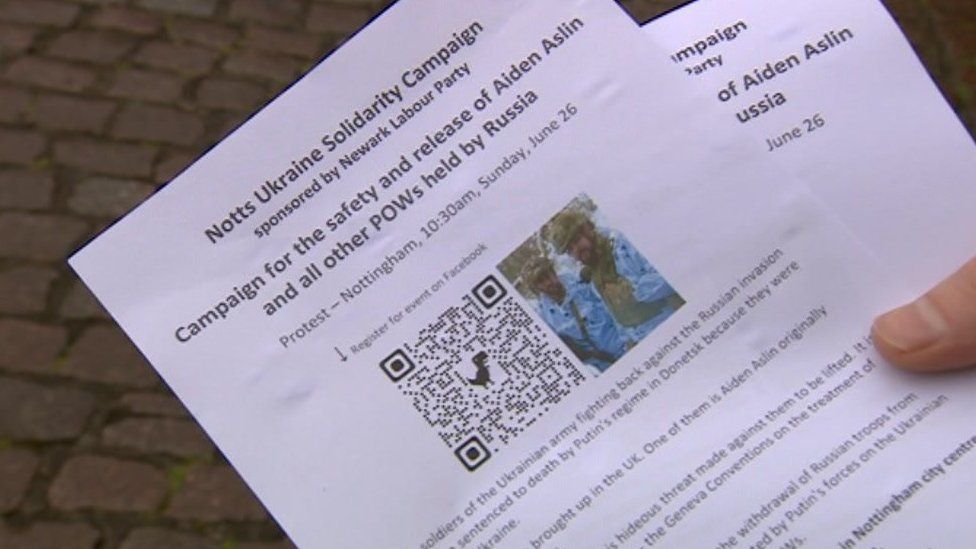 War in Ukraine: More coverage