Britons enjoy the heatwave and take to the beach as temperatures in the UK reach record levels.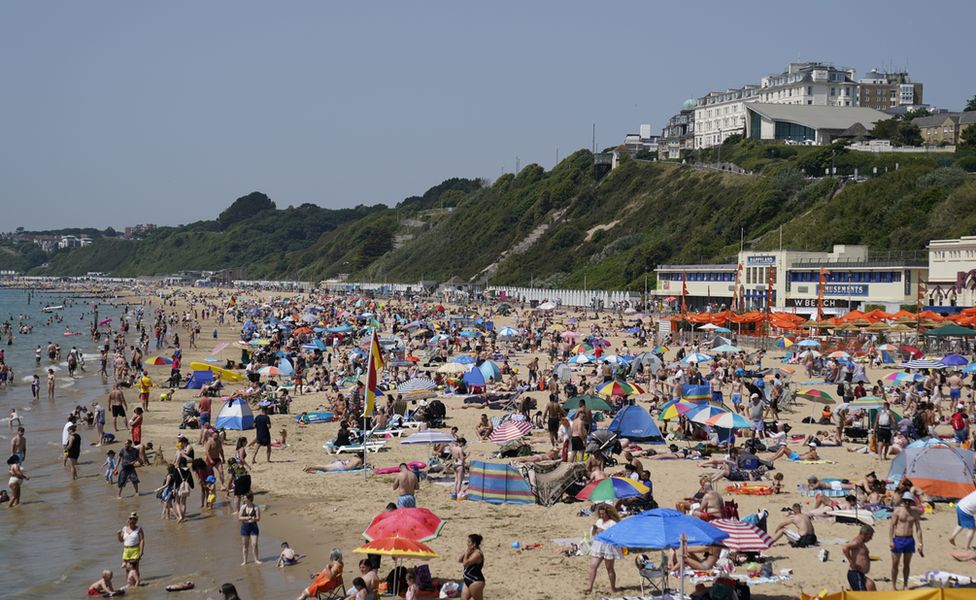 It has been the hottest day of the year in the UK for the third day in a row.
Heathrow in west London recorded 32.4C (90F) on Friday afternoon and temperatures could climb further to 34C in parts of the south-east.
Friday's record temperature surpassed the previous day's high of 29.5C (85.1F) recorded at Northolt in west London.
The Met Office also predicts it could be the "hottest Royal Ascot on record" at the racecourse in Berkshire.
In Santon Downham, West Suffolk, temperatures reached 31.1C, and in Wisley, Surrey, temperatures were at 30.4C this afternoon.
But despite the warm weather in the south, the Met Office pointed out a marked difference in temperature further north with Glasgow recording 13.7C just after midday.
The record temperature comes close to the hottest June day ever in the UK, when the mercury reached highs of 35.6C at Southampton Mayflower Park in June 1976.
The Met Office said the "unusual" temperatures for June were a result of high pressure over the southern half of the UK and a south-westerly airflow bringing warm air across the UK and Europe.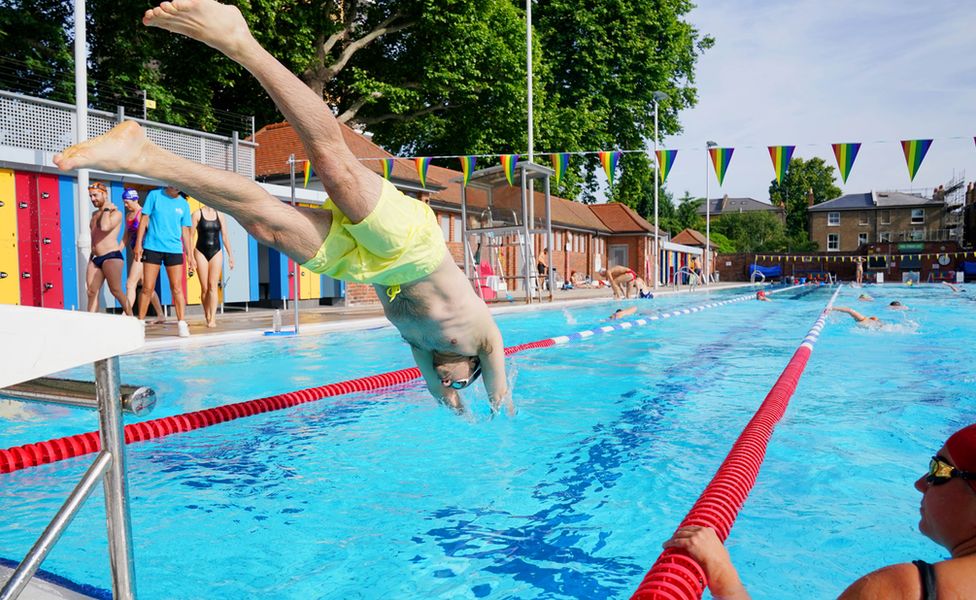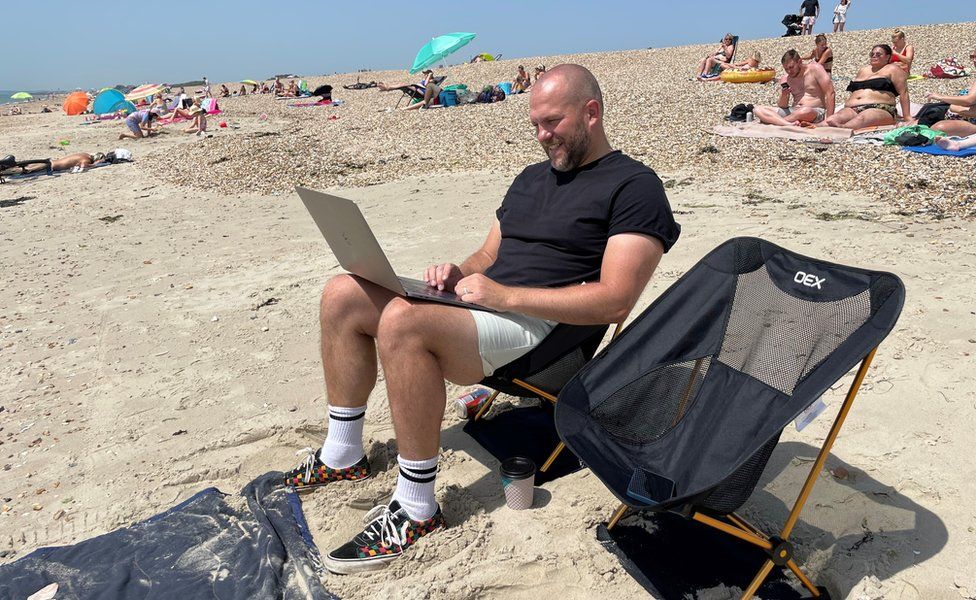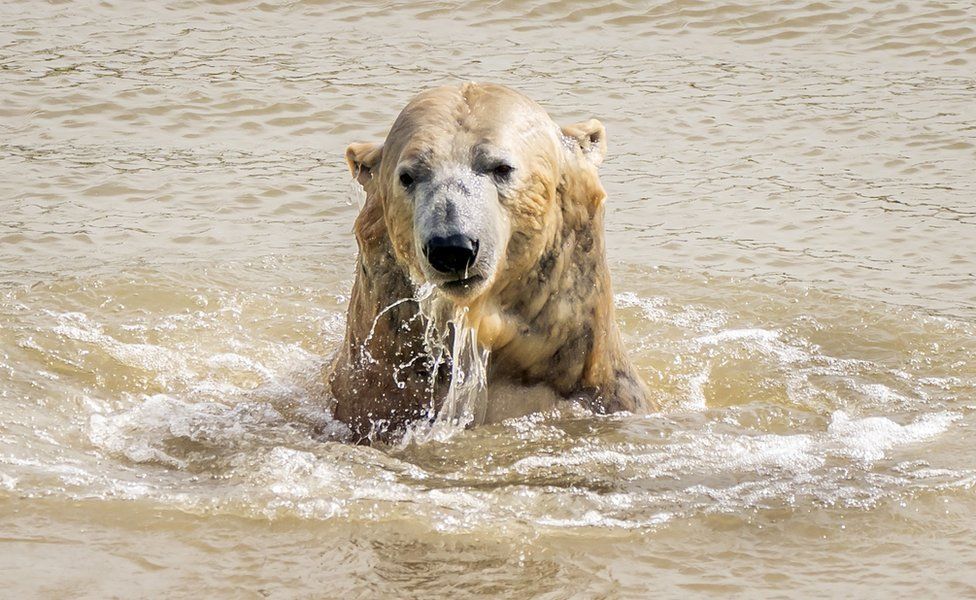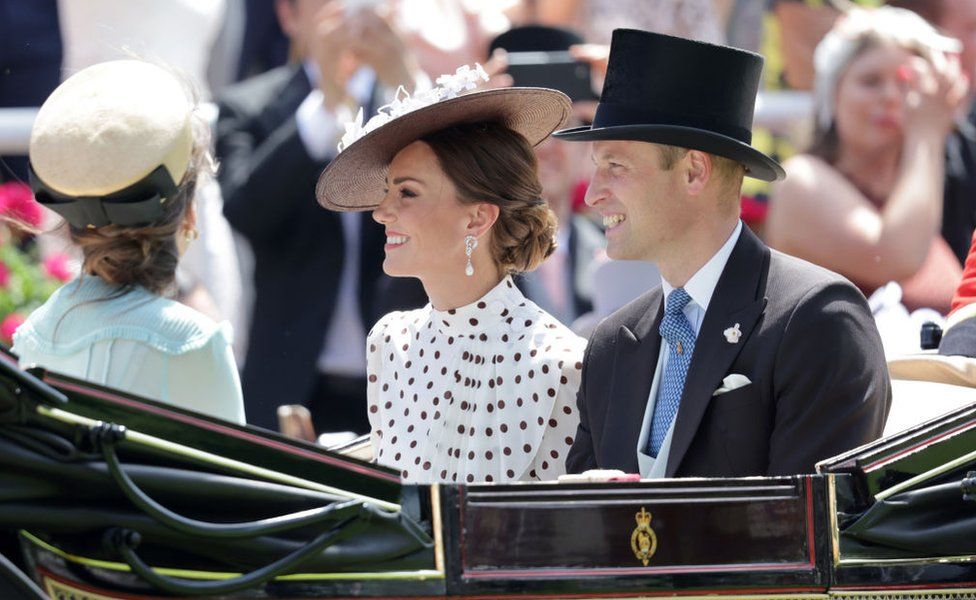 Meanwhile in Berkshire, temperatures could see the day get close to being the hottest on record at Royal Ascot.
The highest maximum temperature at Royal Ascot, taken from a station in nearby Reading, was 32.8 degrees recorded in June 2017.
It comes as organisers at the famous race event relaxed the dress code for spectators after the royal procession for the Duke and Duchess of Cambridge.
Health officials have warned about the dangers of hot weather. A level three heat health alert issued by the government remains in place for London, the south-east and east of England.
Agostinho Sousa, head of extreme events and health protection at the UK Health Security Agency, said: "During periods of hot weather, it is especially important to keep checking on those who are most vulnerable, such as older people and those with heart or lung conditions.
"Make sure to look out for signs of heat exhaustion and follow our simple health advice to beat the heat."
The Met Office spokesperson Stephen Dixon said the heatwave was due to end shortly when a cold front comes in from the north and brings a "drop in temperatures" and "spell of some rain" on Saturday for much of central England and Wales.
But hot temperatures are expected to remain on the south coast.
Mr Dixon said: "The far south coast of England will hold on to the highest temperatures the longest, possibly up to 31 degrees across some of that far southern coast of England tomorrow."