The Labour leader and his deputy attended a gathering in an MP's office during lockdown.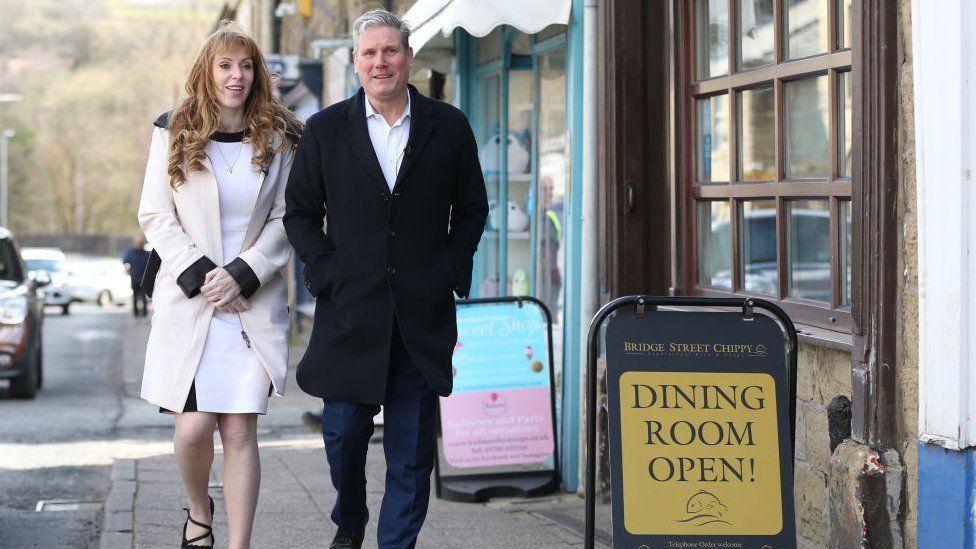 Labour leader Sir Keir Starmer and deputy leader Angela Rayner have returned questionnaires to police investigating whether they broke Covid rules, a party spokesman has said.
Durham police are looking into whether the rules were violated after Sir Keir was caught on camera drinking a beer in an MP's office in April 2021.
The pair deny breaking lockdown rules.
They have said they will stand down if they are issued with fixed-penalty notices by police.
At the Durham gathering on 30 April, which was in the run-up to the Hartlepool by-election, people drank beer and ate curry in the constituency office of City of Durham MP Mary Foy.
Social distancing rules – including a ban on indoor mixing between households – were in place at the time.
There was an exemption for work purposes, but the rules did not mention socialising at work – and there was also an exemption if "the gathering is reasonably necessary for the purposes of campaigning in an election".
Labour has argued the food was consumed between work events, meaning the gathering was within the rules.
Durham Constabulary last month reversed an earlier decision that no offence had been committed, after receiving "significant new information".
That probe led to a total of 126 fines to 83 people, for events happening across eight different dates, including to Prime Minister Boris Johnson, his wife Carrie Johnson and the Chancellor Rishi Sunak.