Collin Reeves stabbed Jennifer and Stephen Chapple inside their home while their children slept.
A former soldier has been found guilty of murdering his neighbours while their children slept upstairs.
Collin Reeves, 35, stabbed Jennifer and Stephen Chapple after a long-running dispute about parking.
He attacked them inside their home in Norton Fitzwarren, Somerset, with a ceremonial dagger from his time in the Army.
Reeves, who had denied murder, was convicted at Bristol Crown Court and will be sentenced on Tuesday.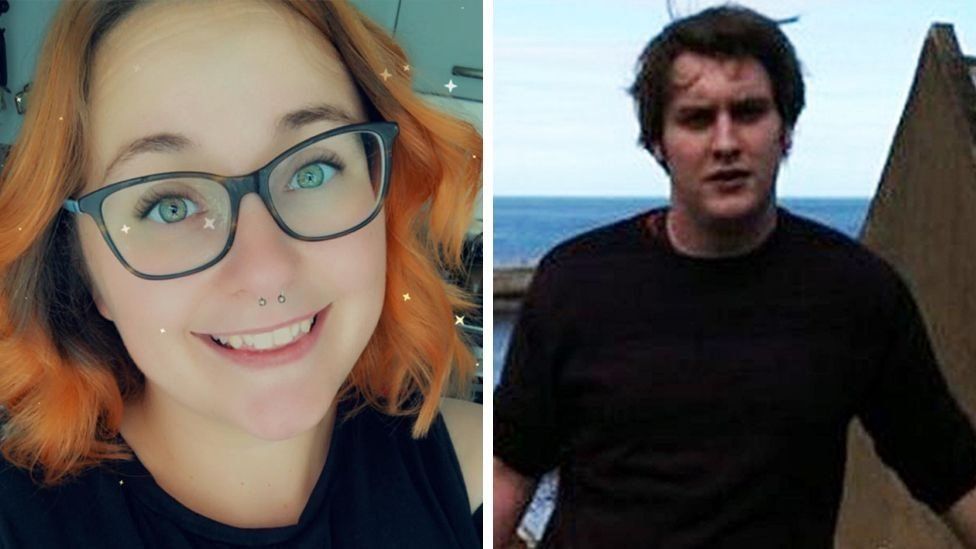 The family of Mr and Mrs Chapple said in a statement: "No verdict will bring back our beautiful Jennifer and Stephen.
"If anything, these past 10 days have prolonged us finding out how Jennifer and Stephen spent their final moments.
"The support of our friends and family has been what has got us through the past seven months.
"We now ask that we are left to process this in our own way, to be able to grieve properly and move forward as best we can."
Reeves looked at the floor while his guilty verdict was returned, while the family of Mr and Mrs Chapple held hands.
During his trial, the court heard how Reeves had been involved in a long-running dispute with the couple over parking on their estate.
On the night of the killing, Reeves climbed a fence and entered the Chapple house via their back door.
He stabbed Mrs Chapple, 33, six times in her upper chest and shoulder. Mr Chapple, 36, was stabbed six times.
Afterwards, Reeves rang 999, telling the operator he had stabbed his neighbours with a dagger.
He had been given the ceremonial weapon when he left the Army in December 2017.

Related Internet Links
The BBC is not responsible for the content of external sites.