A pilot will be held in three courts, but one victim says women "have no faith" in the system.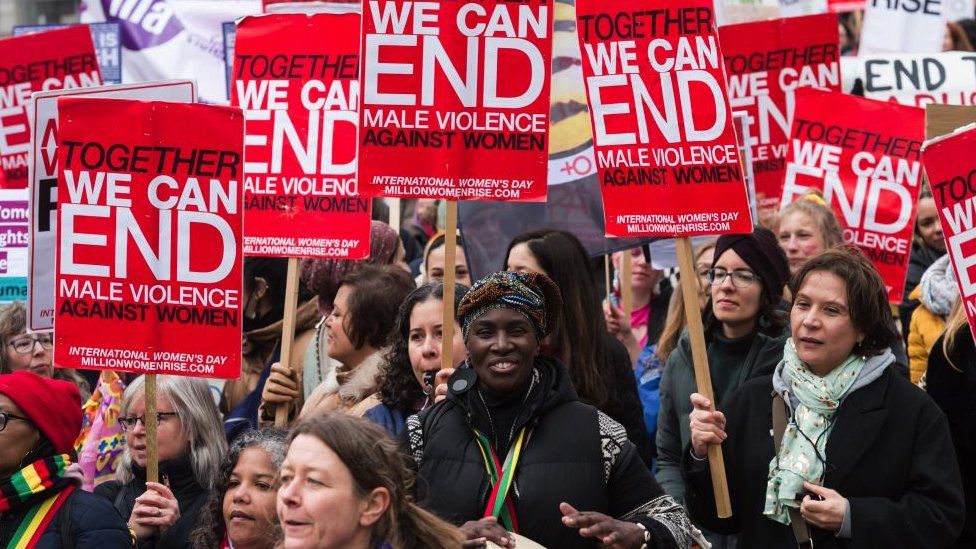 Crown Courts are to be upgraded with better technology while staff will receive specialist training to help with rape trials, the government says.
The pilot, in Newcastle, Leeds and London, will see independent advisers on hand in courts to support victims.
Earlier this year, the police and court watchdog called for specialist rape courts to help clear a cases backlog.
One victim, who may have to wait five years for her trial, said a generation of women "have no faith" in the system.
Earlier this year, data compiled by BBC News suggested serious sexual offences were taking the longest time on record to go through Crown Courts.
'Disappointed, disillusioned, tired'
Ella – not her real name – is the living reality behind those statistics. In 2018, she reported to police that she had been raped. Initially police closed the investigation. But after she complained and demanded a review, suspects were charged last year.
On Tuesday, she was told her case would be delayed and wouldn't come to trial before June 2023.
"By the time I actually make it to trial it will be five years since I first reported it," she said. "It's very hard to choose one word about how I feel about the whole situation.
"It will be easy to say 'angry' but that kind of doesn't cut it. Disappointed, disillusioned, tired, frustrated. It is just an incredibly tiring process to continue to fight for the basic right of being believed."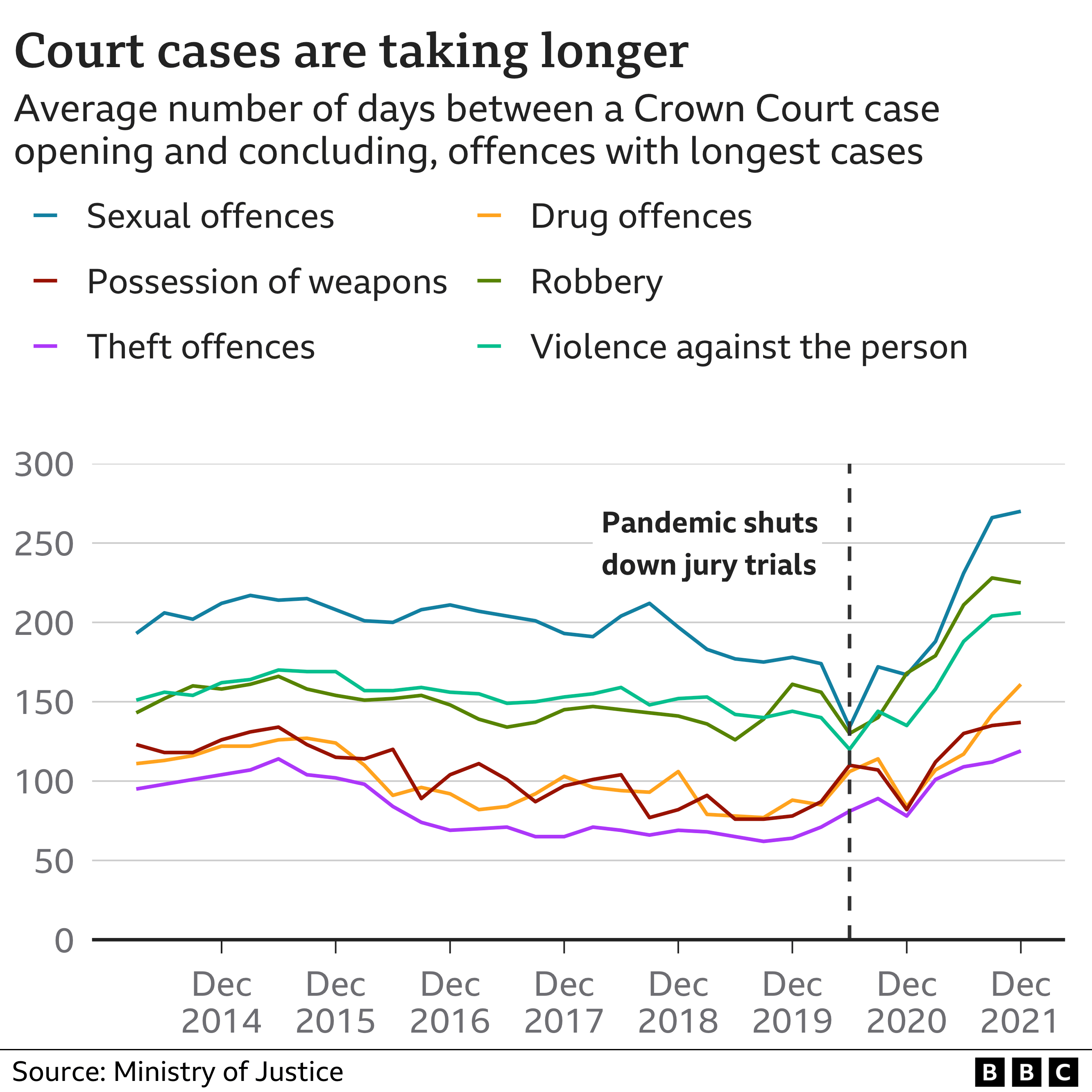 As part of the pilot scheme, all court staff, police and prosecutors working on cases will receive specialist trauma training.
Justice Secretary Dominic Raab told the BBC he had no control over court listings and they had judicial independence. This means courts can't dedicate courtrooms to hear only rape cases.
But he said the courtrooms in Newcastle, Leeds and Snaresbrook in east London will have the necessary technology and training, as well as independent sexual violence advisers to support rape victims.
"They will be dedicated in prioritising those rape cases," he told the BBC, while visiting a rape crisis centre in Sheffield. "We're specifically targeting areas where there are high volumes of rape and other sexual violence cases coming through, and they need those dedicated courtrooms or otherwise the backlog will grow."
Earlier this year, a government report suggested rape victims were waiting an average of 706 days from reporting an offence to the case reaching court.
Figures for the year until December 2021 for England and Wales show there had been 67,125 rapes recorded by police. In 2020-21 there were just 1,557 prosecutions. The fear is that those reporting rapes are just giving up on pursuing their attackers.
The government has said court delays have been caused by the pandemic, but barristers blame funding cuts.
Your device may not support this visualisation
Mr Raab highlighted Ministry of Justice figures suggesting there was a 67% increase in the number of rape convictions in 2021, compared with 2020.
"We want to ramp up the volume of convictions – I think that will be ultimately the acid test," he added. "I'm anxious to go further and faster."
But Ella is clear much more needs to be done: "There's a whole generation of women that have no faith in the justice system," she said.
"And we're going to pass it down to our children and they're going to pass it on to theirs and it's not going to change just by making a simple structural change, by putting more specialised courts in."