From an attic room in Germany, the West coordinates the supply of arms to Ukraine – but is it enough?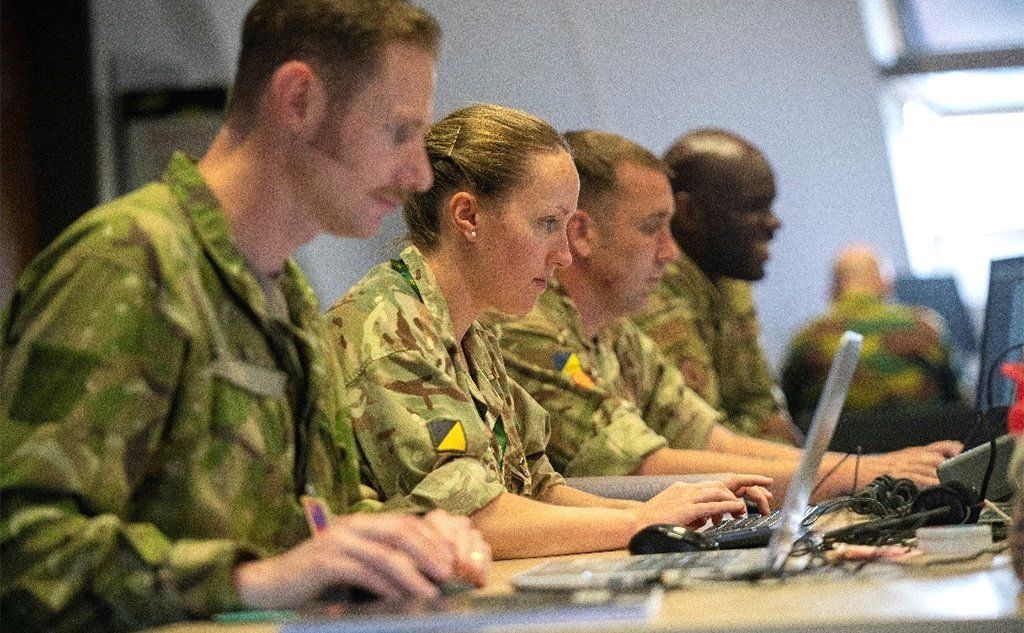 The BBC has been allowed rare access to the military nerve centre where Western powers are coordinating efforts to supply weapons and ammunition to Ukraine.
In the attic of an austere US military barracks in the German city of Stuttgart, dozens of military personnel from 26 nations are working round the clock to deliver weapons to Ukraine.
From this room, Western allies have already helped deliver nearly $8bn (£6.6bn) worth of weapons and ammunition to Ukraine's armed forces. That's 66,000 tonnes – the equivalent of 5,000 London double-decker buses, as one British officer worked out.
Most of what happens at Patch Barracks is highly classified. We are asked to leave all electronic devices behind and we are not allowed to film or talk to the Ukrainians who are part of the International Donors Coordination Cell (IDCC).
Military personnel from dozens of countries bash the phones and pore over computer screens. They include a small team from Ukraine, led by a three-star general. At the start of each day he sets out what his country needs. The situation in the Donbas appears increasingly bleak, but here in Stuttgart there's more a sense of urgency than panic.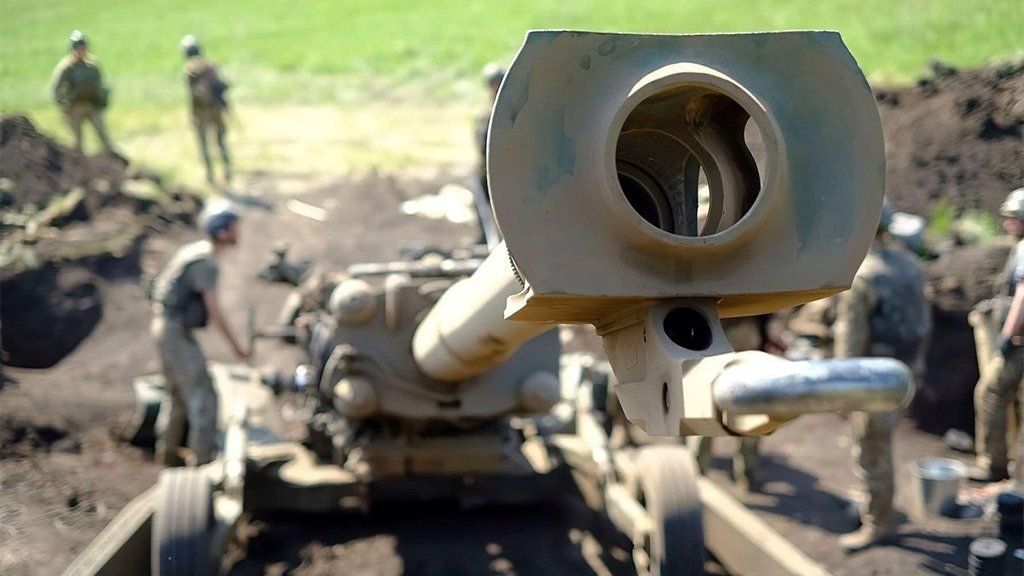 Around one set of desks a team is tasked with locating supplies. Sometimes they'll find a nation willing to provide weapons, but will then have to track another country for the right ammunition or the means to transport them. They've now developed a database where the Ukrainians can list their priorities. Donor nations can access that information and decide what they're willing and able to supply.
Brig Chris King, the senior British officer, says that military aid is being delivered by air, road, rail and sea and to multiple locations "in order to ensure we don't have any single points of failure".
He says that Russia has tried to step up its attacks on supply lines but there's been no "significant" interruption to their delivery.
I ask if any supplies have been hit.
"Yes, I presume so," he replies.
The task of moving the weapons and ammunition across the border is left to the Ukrainians themselves, says Rear Adm Duke Heinz, the senior US commander at the IDCC.
"In Poland and the other countries, the Ukrainians come and get it – so they're the ones who determine how it gets across the border." Once the weapons cross the border, they can arrive at the front line "within 48 hours".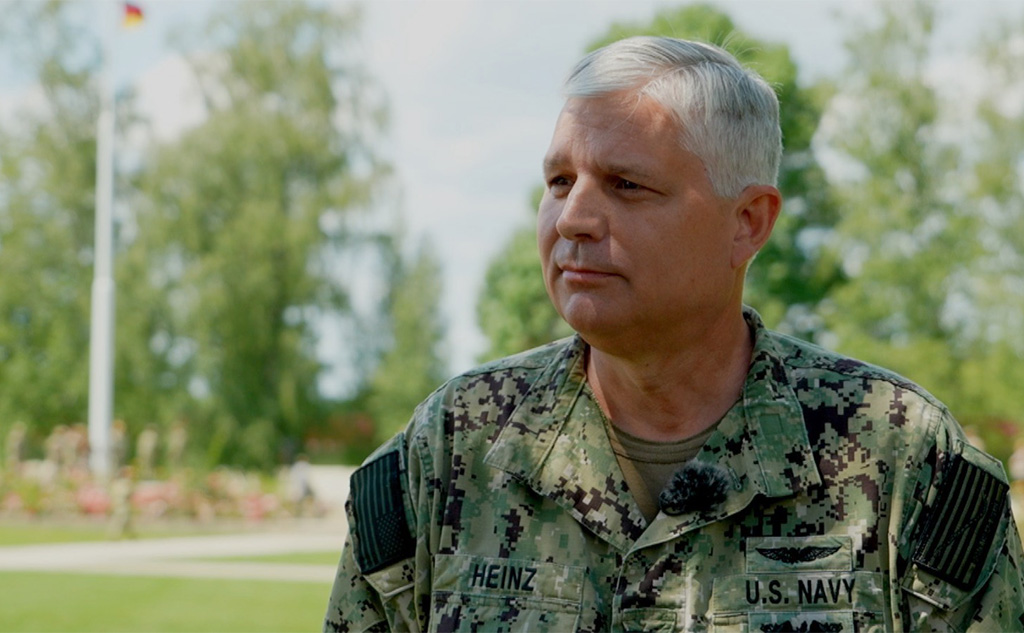 BBC
I am confident they are not going to run out of ammunition.
Recently there have been alarming warnings from Ukraine that the flow of weapons is too little and too late. As Russia continues to bombard the Donbas, pleas for more help are sounding more desperate by the day. Ukraine's deputy defence minister says that, so far, the country has only received 10% of what it has asked for.
Here in Stuttgart, Rear Adm Heinz gives a very different message: "I am confident they are not going to run out of ammunition."
Despite the grim news from the Donbas, he says "I wouldn't say they're losing, I'd say they're holding their own."
Ukraine's demands have changed significantly over the past few months. The IDCC was set up in late February – bringing together two separate efforts being led by the US and the UK. At the start of the war they were sending small arms and ammunition – such as anti-tank and anti-aircraft missiles. Now Ukrainians are asking for heavier weapons – artillery, multiple rocket launchers and air defence systems.
In the early days of the war the IDCC tried to source stocks of old Soviet weapons and ammunition from former Soviet bloc countries – the same systems Ukraine's armed forces had been using for decades. Brig King says those supplies have slowly been running out. There is now just one factory in Europe that produces Soviet-compatible 152mm artillery ammunition.
Slowly, they have been transitioning to Nato-standard equipment. Over the past few months Ukraine has been sent more than 100 M777 US howitzers and 300,000 rounds of 155mm ammunition.
This brings an additional challenge, as Ukrainian forces need to be trained in how to use the weapons and ammunition. The IDCC is organising that training outside Ukraine. Some Ukrainian troops are now being trained in the UK on new artillery guns and British-supplied multiple rocket launchers. Simpler systems can be taught virtually, using videos and training manuals.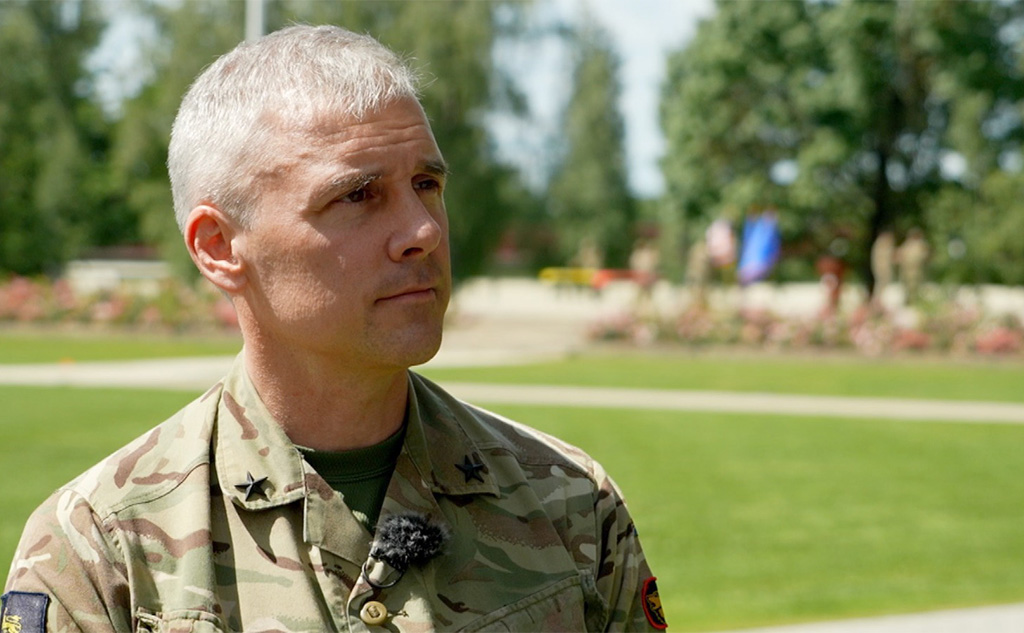 BBC
If we don't do enough we will sow the seeds for future conflict.
Neither Rear Adm Heinz nor Brig King believe this war will be over quickly. They both say they're preparing to carry on this work for the long term. When I ask Brigadier for how long, he replies "It's not going to be months, I think we'll be here for a number of years."
But there are some within Nato who question whether the West is really geared up for a war that could go on for years. It could certainly test its unity, resolve and limited stocks of weapons and ammunition.
In Stuttgart they know the stakes couldn't be higher. Rear Adm Heinz describes the mission of providing Ukraine with weapons and ammunition as "the most important work this command has done" since US EUCOM (European Command) was set up in 1952.
Brigadier King calls it "a generational moment" and says the choice is stark: "We either help Ukraine to fight or we accept that, maybe not straight away but in the next few years, we're going to be fighting somewhere else. If we don't do enough we will sow the seeds for future conflict."

War in Ukraine: More coverage