Campaigners are trying to stop the first flight carrying migrants from leaving the UK this week.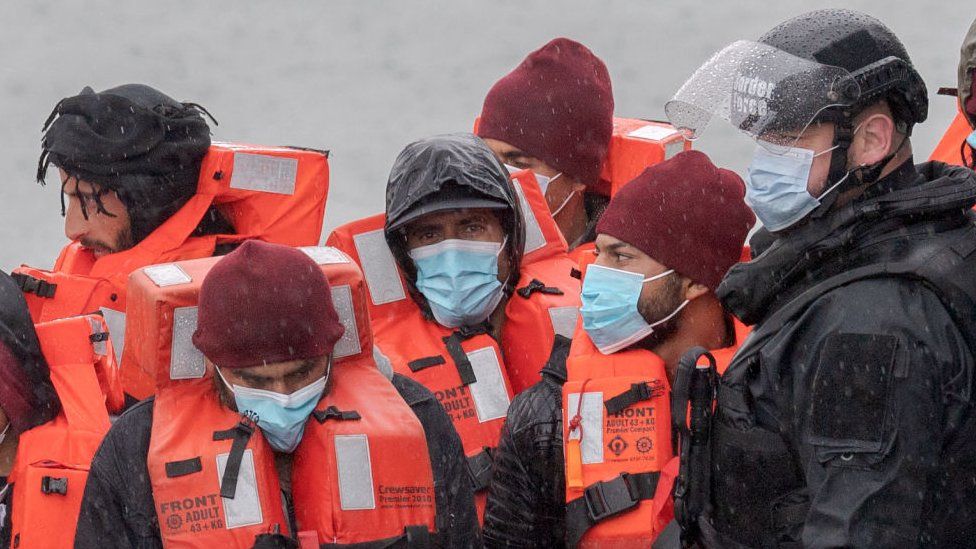 The Court of Appeal is set to decide later whether to allow the first Home Office flight to depart to Rwanda with asylum seekers.
But it is thought the number facing removal to Rwanda's capital Kigali on Tuesday has fallen to single figures.
The appeal has been brought by Public and Commercial Services Union (PCS), who represent 80% of Border Force staff, along with the charities Care4Calais and Detention Action.
A separate case is also due to be heard in the High Court on Monday, after another refugee charity, Asylum Aid, applied for an urgent interim injunction against the flights to the east African nation.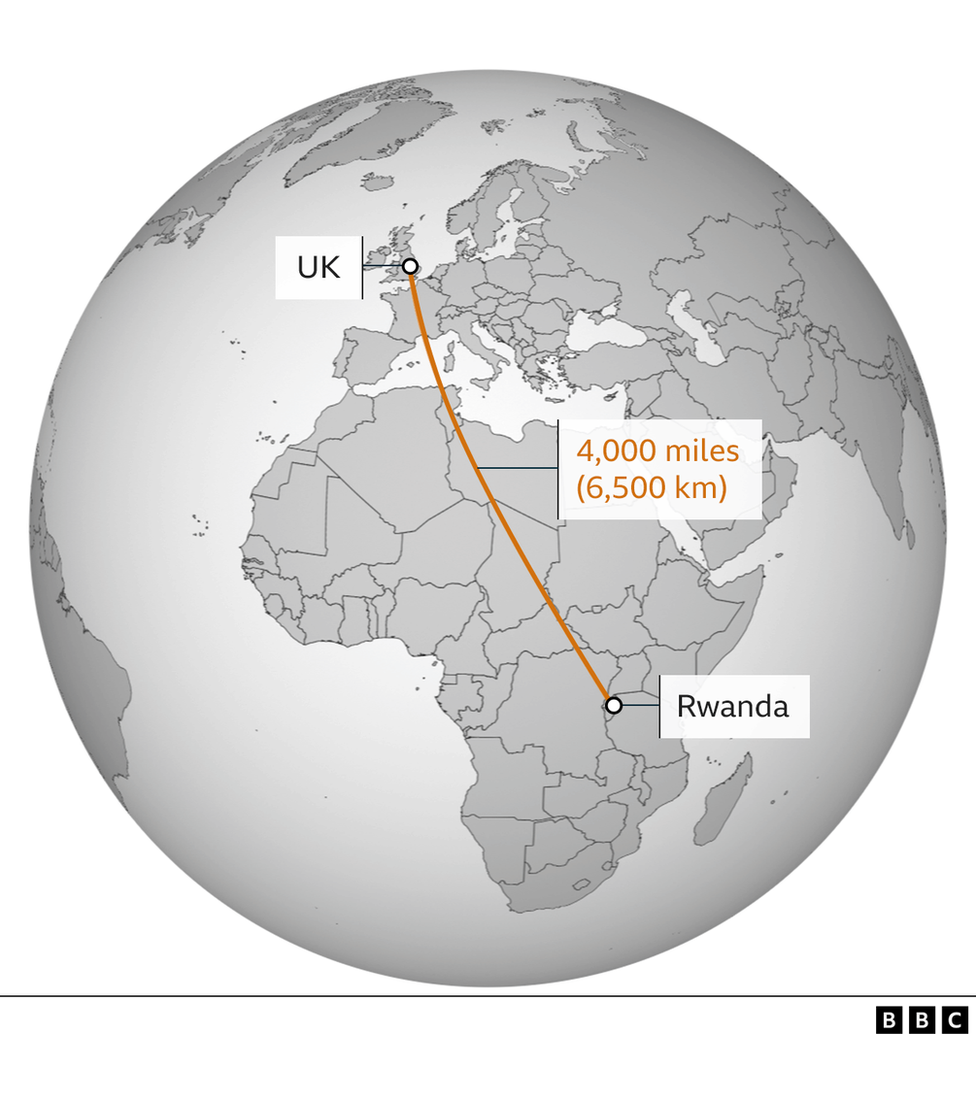 A Home Office source has told the BBC that of the original 37 people scheduled to fly to Rwanda on Tuesday, individual legal challenges relating to modern slavery and human rights claims have reduced that number to single figures.
BBC home editor Mark Easton says it is expected that could be "whittled down to zero" before the plane is due to take off.
The Rwanda policy has been criticised by charities, religious leaders, opposition parties – and reportedly by the Prince of Wales who is understood to have privately described it as "appalling".
Rwanda's high commissioner to the UK Johnston Busingye told the Daily Telegraph his country would be a "safe haven" for migrants.
Home Secretary Priti Patel says the "vast majority" of those who take routes deemed "illegal" – such as unauthorised boats and stowing away in lorries – will be considered for relocation to Rwanda.
But it is understood that those prioritised under the scheme will be adults, with officials insisting families arriving in the UK will not be split up.
As of Friday up to 130 people had been notified they could be removed.
At the High Court on Friday, Mr Justice Swift said there was a "material public interest" in the home secretary being able to carry out her policies. He said he did not consider there was evidence asylum seekers would be ill treated in Rwanda.
He said there would be a full judicial review, where the High Court will hear a challenge to the government's plan, before the end of July.