Speaker Sir Lindsay Hoyle signs a pledge to actively support staff going through the menopause.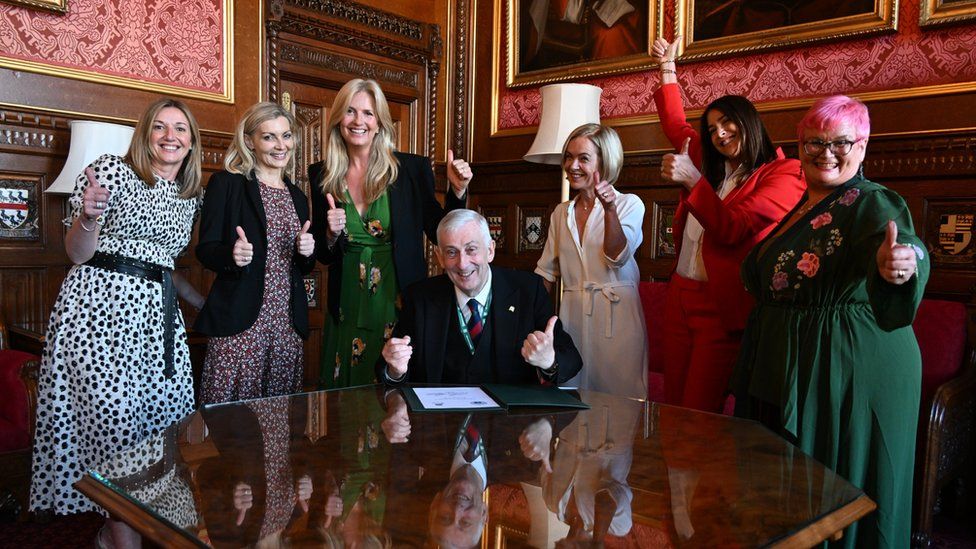 Speaker Sir Lindsay Hoyle has signed a pledge vowing to make the House of Commons "menopause friendly" for staff.
The pledge commits employers to supporting employees affected by the menopause, for example by providing access to fans or flexible working.
Sir Lindsay said women ran his office and he didn't want to see them leave because of the menopause.
The Commons Speaker said it should not be a "taboo subject" that was "swept under the carpet".
The Menopause Workplace Pledge, launched by the Wellbeing of Women charity, has been signed by more than 600 organisations including the civil service, Tesco's and John Lewis.
It obligates employers to recognise that women going through the menopause may need support and to talk openly and respectfully about the subject.
The menopause can lead to symptoms such as hot flushes, sleeplessness, changes to mood as well as conditions like osteoporosis.
Sir Lindsay has said he hopes making small adjustments could make life easier for those working in Parliament. This could include holding menopause awareness events and allowing staff to request breathable uniforms.
Speaking at an event in Parliament, the Speaker joked that when asked to sign the pledge by Carolyn Harris he "had no choice", describing the Labour MP as "a force to be reckoned with".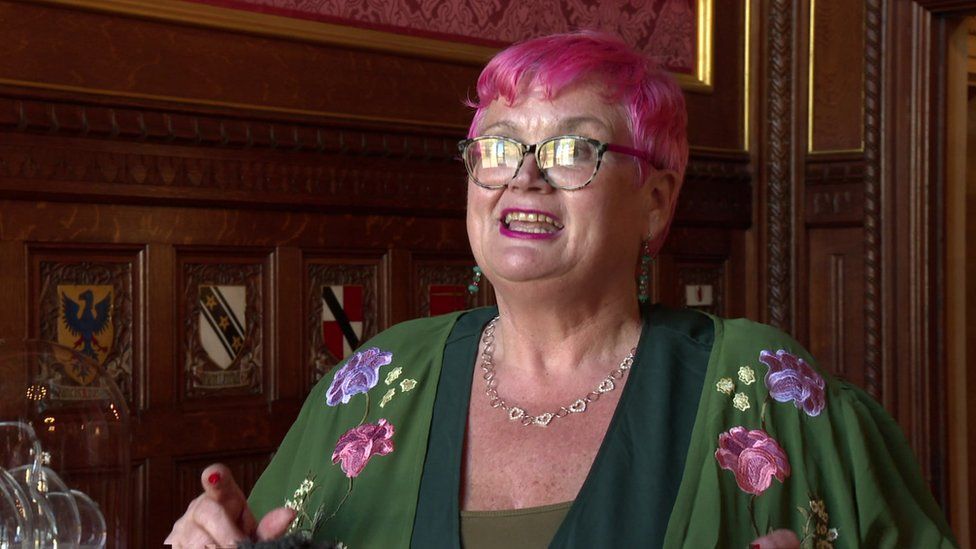 Ms Harris – who has been a long-term campaigner on the subject – said she was "choked and honoured" to see the pledge signed.
Speaking to the BBC, she said she had been "in denial" when she first entered the menopause.
"I just worked, I never lived, I never went out, I never went on holiday, I just worked.
"Once I got treatment I started enjoying life again, I don't want anyone else to miss out on anything – life is for living."
She said menopausal women working in Parliament would now know there was "a system in place to look after them… it is awesome".
Broadcaster Mariella Frostrup said having the pledge signed in Parliament would send out a message that menopause was "no longer a toxic, shameful secret".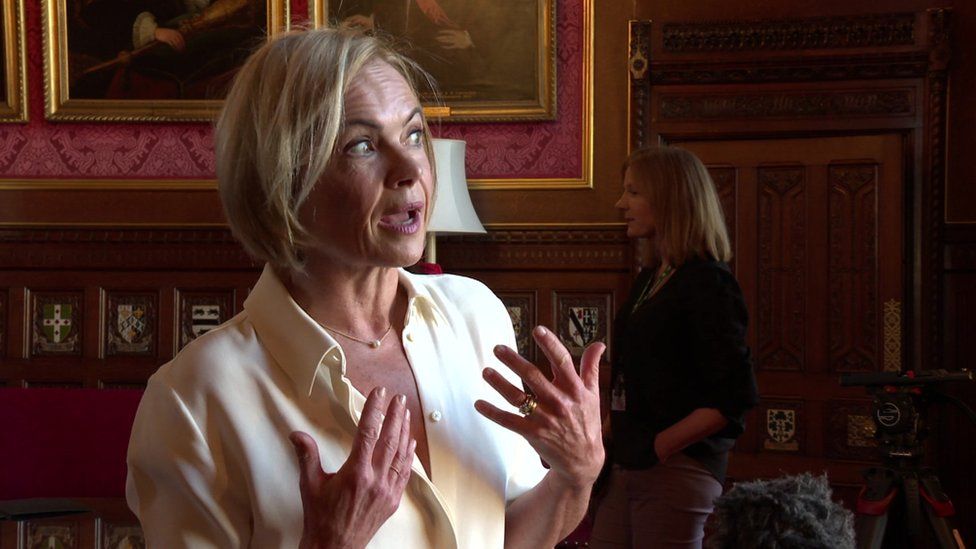 She told an audience at the signing that when she turned 50 she was "viewed as over the hill – I might as well have had a P45 tattooed to my forehead".
"For far too long women have been told to grin and bear it," she said but expressed the hope that more women might now feel emboldened to ask their employers for extra support when needed.
She said the pledge would let women know that "their company has their back".
The signing came at the end of a day of campaigning in Parliament, where activists including Ms Frostrup and TV presenter Penny Lancaster called on the government to make menopause treatment HRT free in England, as it is in Scotland and Wales.
Arguing in favour of scrapping the costs, Ms Frostrup said "no woman should be priced out of her sanity".
Health minister Maria Caulfield has said she has a "laser focus" on improving the experience of women going through the menopause and would be implementing plans to make HRT cheaper next year.