It is thought the stern of the warship, which sank in 1682, is "almost certainly intact".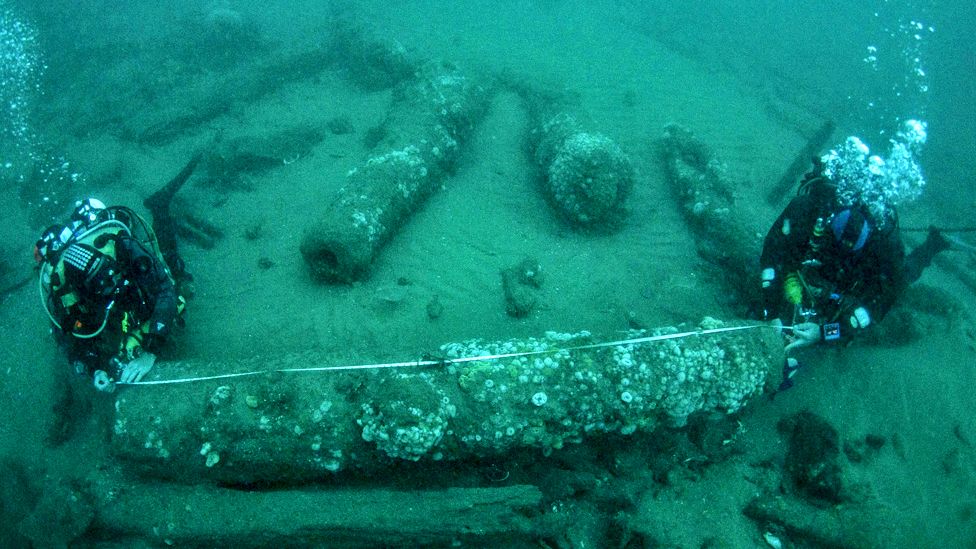 Sections of a royal shipwreck found off the Norfolk coast may be recoverable from the seabed, a former head of the British Army has said.
Lord Dannatt, the deputy lieutenant of Norfolk, is due to chair a charity caring for items from The Gloucester.
He hopes a permanent local museum can be created to house its artefacts.
The discovery of the wreck, which nearly drowned a future king in 1682, was revealed on Friday after being kept secret for years for security reasons.
The warship ran aground off the coast of Great Yarmouth, nearly killing the Duke of York, who went on to become King James II of England.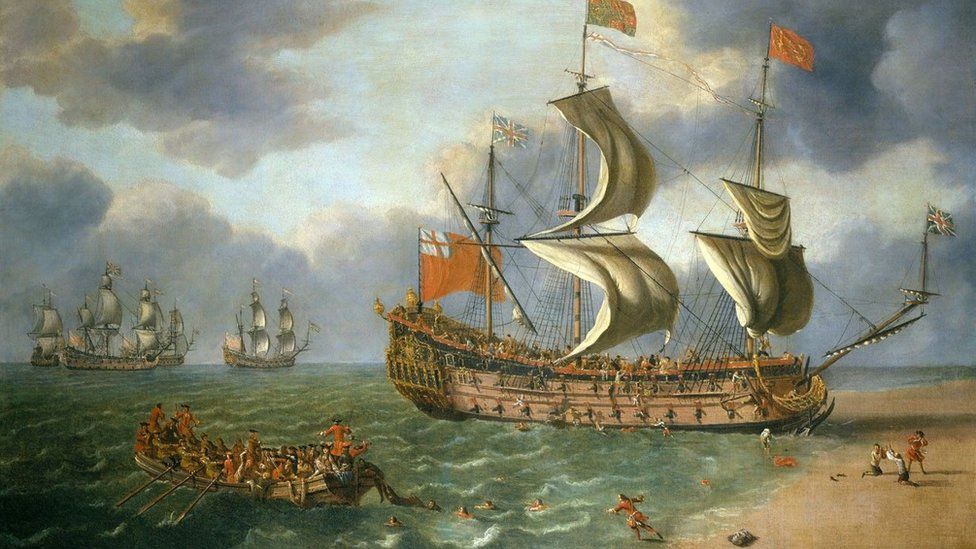 Maritime expert Prof Claire Jowitt, from the University of East Anglia (UEA), said it was "the single most significant historic maritime discovery since the raising of the Mary Rose in 1982".
Lord Dannatt, the former British Army Chief of the General Staff, suggested it might be possible to raise some of the wreck.
"Whether the hull is intact I probably doubt it, but it is more likely it went down stern-first and the stern [rear] section is almost certainly intact," he said.
"That is probably recoverable and we may be able to bring it up to the surface like the Mary Rose – which is why we say the Gloucester is Norfolk's Mary Rose."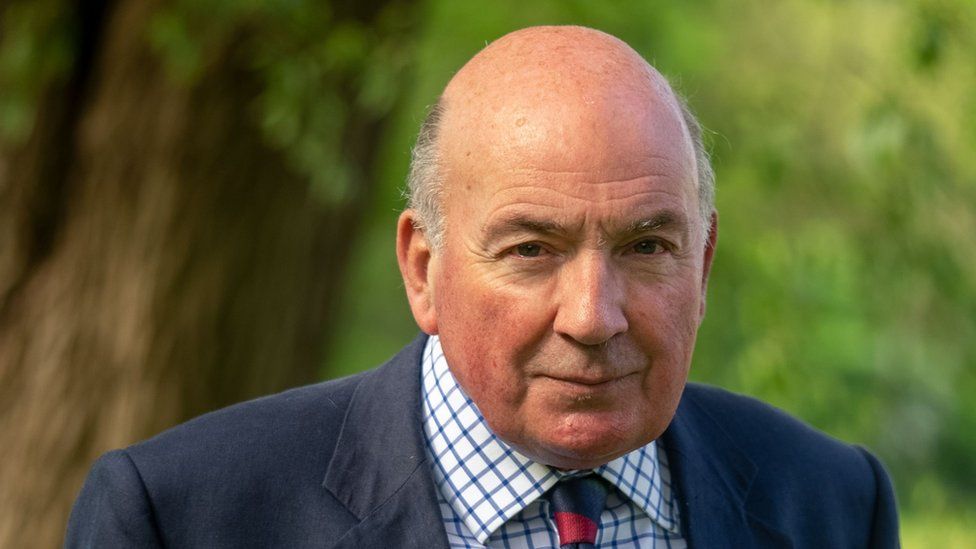 Lord Dannatt said the next stage would be to raise money to continue the site excavation.
"Building and putting into place a permanent exhibition in Great Yarmouth would be fantastic for the town, fantastic for Norfolk and fantastic for the nation," he said.

Related Internet Links
The BBC is not responsible for the content of external sites.