The senior Labour MP says she was afraid of looking unprofessional as she tended to her young child.
Labour's Yvette Cooper has revealed that she once hid from Tony Blair while she looked after her young child.
The shadow home secretary told the BBC's Political Thinking podcast that, in her early days in politics, women MPs had been reluctant to be seen "juggling" work and family duties.
As a result, she had feared not looking "professional" in front of the then PM, who was boarding a train she was on.
Ms Cooper had three children after entering Parliament in 1997, aged 28.
At the general election that year, won by Labour, the number of women MPs doubled to 120 – by 2019 the figure had risen to 220.
Ms Cooper, who represents Normanton, Pontefract and Castleford, West Yorkshire, is married to Ed Balls, who was also a Labour MP until 2015 for neighbouring Morley and Outwood.
Speaking to Political Thinking host Nick Robinson, she said the late sitting hours in the House of Commons in her first few years made childcare difficult and that, as a young minister, she decided not to work on her red boxes – official papers – on weekday evenings.
"I would do them at weekends," she said, "because you're expecting us to do all these papers late at night and I'm trying to put the kids to bed, to balance everything else."

You can listen to Nick Robinson's full interview with Yvette Cooper on at 17:30 BST on Saturday on BBC Radio 4. It will also be available on BBC Sounds and on the programme's own website.

Ms Cooper said she had told a journalist about the arrangement and, when it was reported, that "a senior cabinet minister, who was very supportive, said, 'No, you shouldn't be saying this… People will think you're not doing the work.'"
Attitudes towards mothers in politics at the time were "a bit mad", she added, saying: "And there was a sense that you should try and not talk about it too much, not admit that you were juggling so many different things."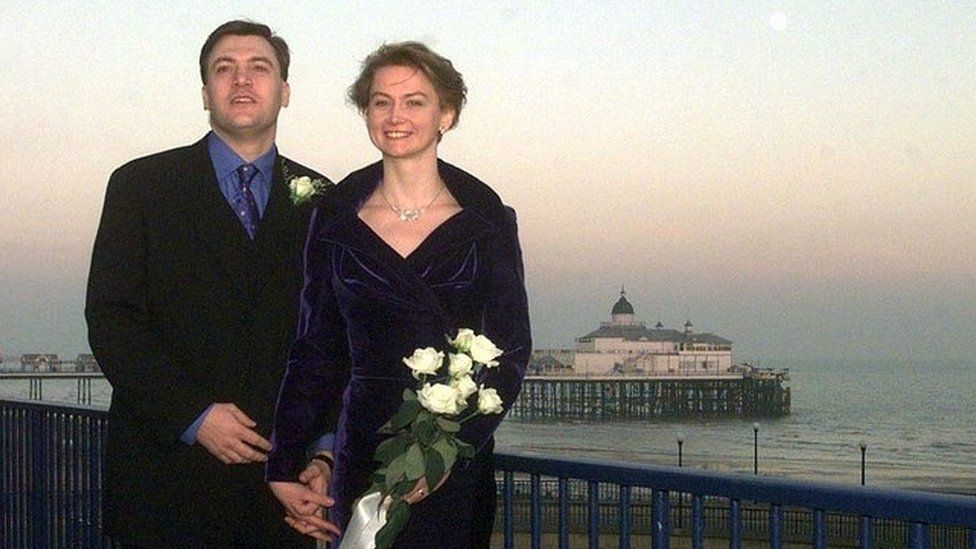 In a wide-ranging interview, Ms Cooper described the difficulties of combining her work in London and weekend visits to her constituency – more than 150 miles away – with family life.
"There was a real chaos to getting the kids to and fro each week," she said. "We would go back every week on a Thursday, or Friday morning, and come back down on a Sunday evening."
"I would have that sense of 'I'm trying to pretend I'm a professional'. We had this one point where I was on the train – I was aiming to get off at Doncaster – and the whole Tony Blair prime ministerial entourage comes sweeping down the platform and I literally hid," she said.
"I thought, 'I've got small kids with me. I can't pretend to be a professional minister and also deal with the kids.'
"So I ducked, literally hid, as they all came down, so nobody would see me as they got on."
Initially, Ms Cooper – who served as a minister during Mr Blair's time in power and rose to become work and pensions secretary under successor Gordon Brown – went unnoticed by her boss.
"I thought, 'It's OK. I'm on a different carriage. Nobody will notice,'" she said. "And then, just before I got off at Doncaster, I thought I've got to change a small child's nappy.
"Small child has a very different view of this and, while I'm halfway through nappy-changing, set off down the train without a nappy, ran straight past Tony Blair, [wife] Cherie and the whole entourage, with me then pelting after them to grab this child."
"We never mentioned it again," she added.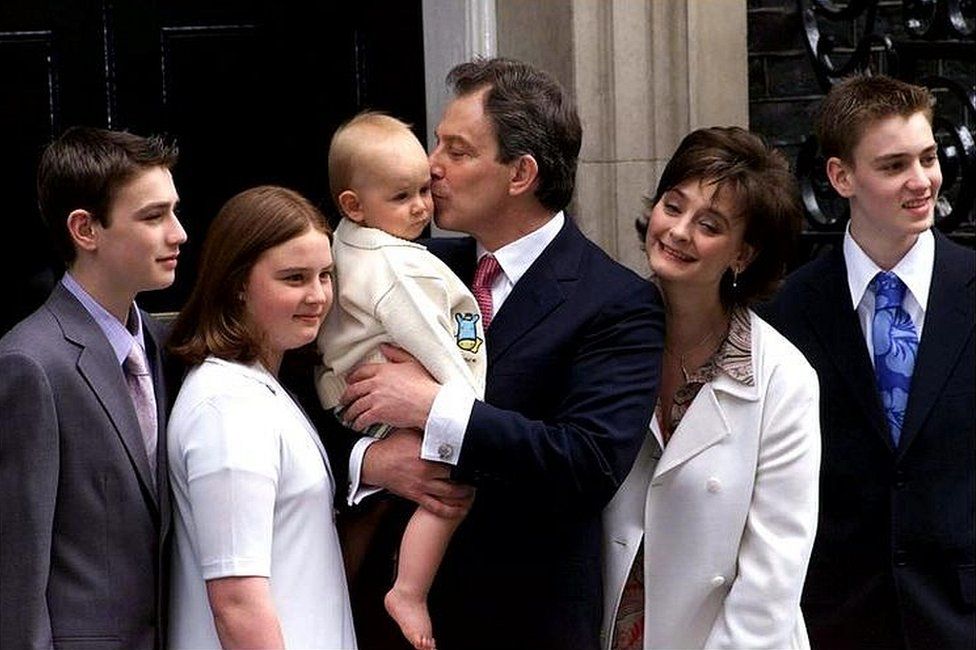 But, despite their silence on the issue, the Blairs might have had some sympathy with the predicament of Ms Cooper, who returned to Labour's shadow cabinet last autumn after six years on the back benches.
The Blairs have four children, the youngest of whom, Leo, was born in 2000, while the family lived in Downing Street. Mr Blair's Sedgefield constituency, in County Durham, was further north than Ms Cooper's.