More animals surrendered in the first three months of the year than in the whole of 2021.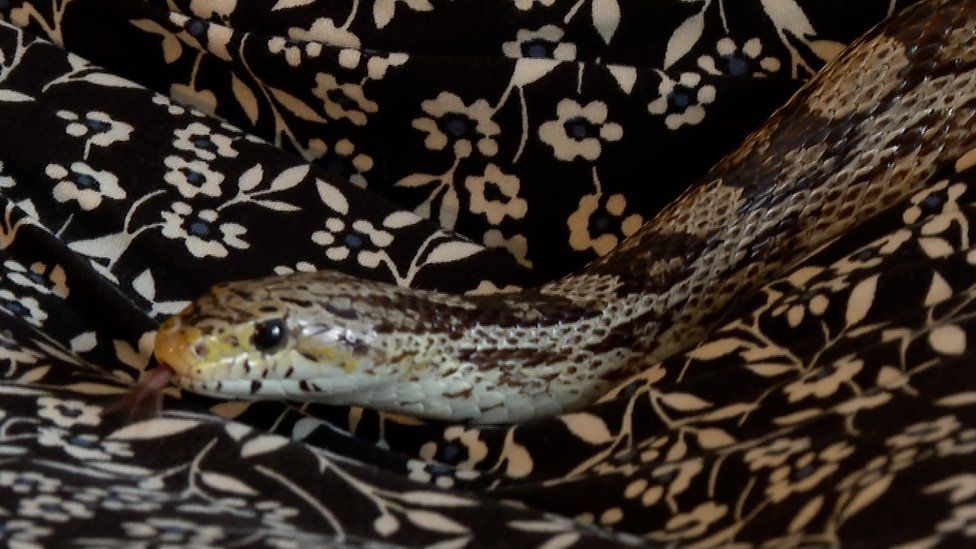 Teresa Morris has owned Ziggy, a corn snake, for four years. She took him in after a family member didn't have the time to look after him.
But now, with energy bills increasing, Teresa can no longer afford to keep him.
"I'm not happy about it, but I have to make firm choices, because financially the heat lamp is on all day."
Teresa, who worked as a carer, says her bills have gone up by more than £20 a month.
"Its a big emotional blur, but he's my family and he should be respected."
She handed over Ziggy to the National Centre for Reptile Welfare (NCRW) in Tonbridge, Kent, which has seen a surge in the number of snakes and other reptiles being handed in.
Director Chris Newman said more reptiles were left with the centre in the first three months of 2022 than in the whole of 2021.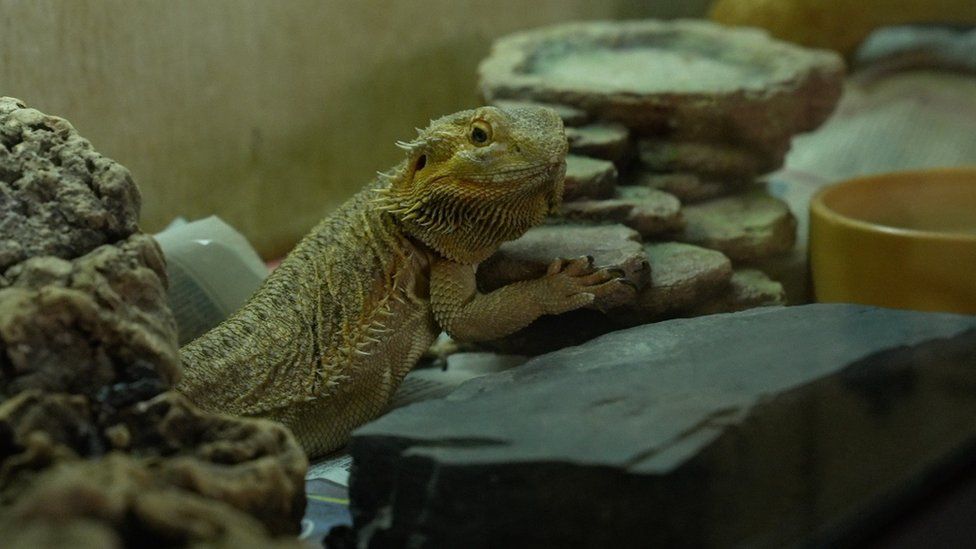 His team, which includes students from Hadlow College, has been analysing the reasons why reptiles have been abandoned or surrendered.
"Finance seems to be the big issue. People are worrying about not being able to afford to heat and feed the animals," he said.
The study found 80% of pets being handed in to them are because of "economic reasons".
In particular, the NCRW has seen a spike in bearded dragons, which can be particularly expensive to feed and keep warm. The centre has now been forced to accept more bearded dragons only in an emergency.
In Wolverhampton, in the West Midlands, the charity the Proteus Reptile Trust, has also seen a spike in the number of reptiles being handed in. It has also seen a rise in pets being dumped in cardboard boxes and outside pet shops.
Amy Taranaski, centre co-ordinator said: "We can only take so many reptiles in as we have limited funding. Our big concern is what happens to these reptiles when we cannot help."
The centre is looking to switch to renewable energy in order to keep up with demand.
With the cost of living increasing, the RSPCA says it expects the problem of reptiles being handed in to get worse.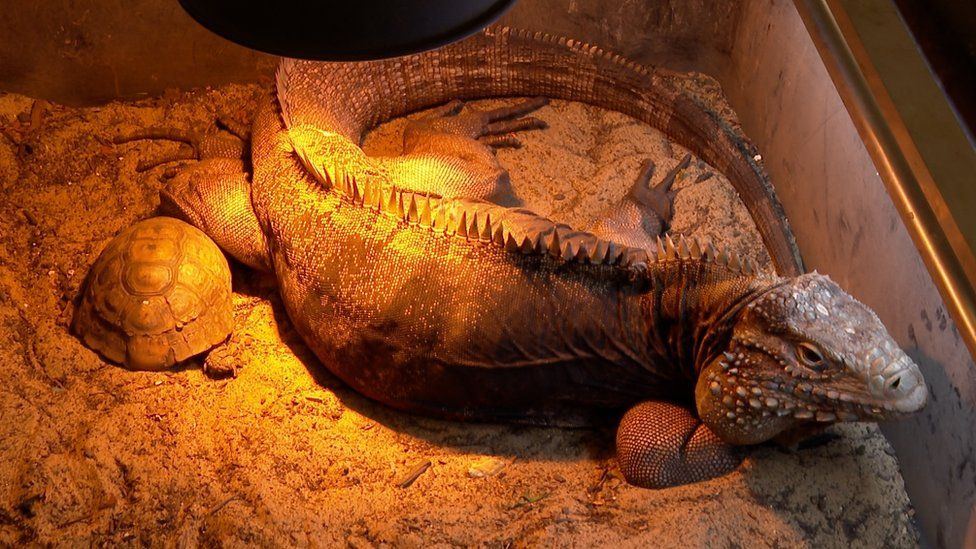 RSPCA Scientific Officer, Evangeline Button said: "We are really worried that we will see more animals being abandoned because their owners cannot meet the financial challenges of keeping them on."
Reptiles in particular are vulnerable because they do not tend to be native to the UK. This means they need a carefully controlled environment which includes 24-hour light and heating.
The RSPCA has suggested some ways to save money, which include buying second-hand equipment. But it stresses that people should check that everything is working properly, to ensure their pets are safe.