The regulator says firms must do better to prevent power cuts and get people back on supply quicker.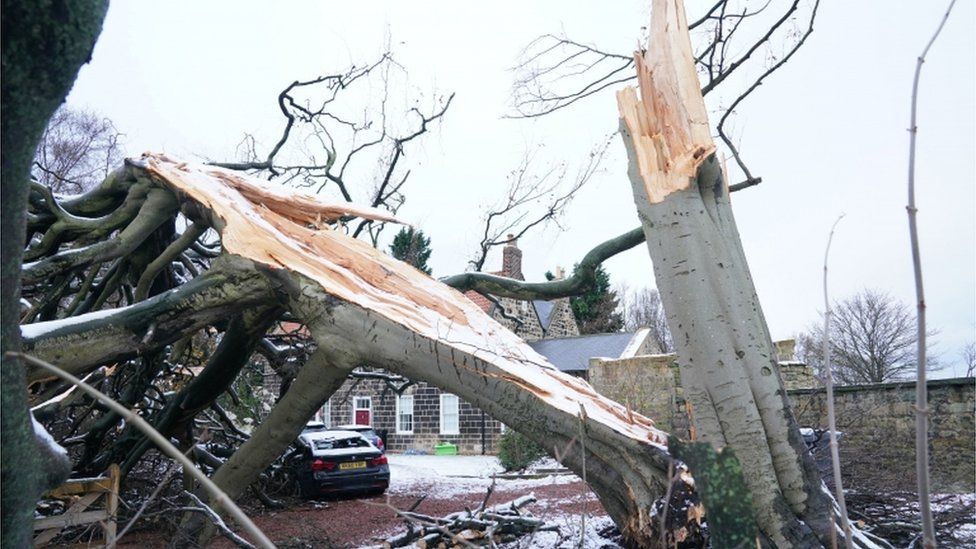 Power firms have been told to improve their storm response after Storm Arwen left more than one million homes in the UK without power last year, a report by the energy regulator has said.
The storm brought severe wind, rain and snow across north-east England, Cumbria and Scotland at the end of November.
Ofgem boss Jonathan Brearley told power firms to "up your game" and "get ready for winter".
Speaking to BBC Radio 4's Today programme, he said companies needed to maintain and invest in power networks better, communicate better with customers about outages and be more imaginative about how they get people back on supply.
The storm – which saw nearly 4,000 people in England and Scotland cut off from supply for more than a week – caused widespread damage, with high winds snapping or uprooting trees that fell onto overhead lines.
Mr Brearley said while network companies faced "challenging conditions" following the storm, it was "unacceptable" that almost 4,000 homes were off power for over a week, often without accurate information as to when power would be restored".
"Network companies need to do better, not just to prevent power disruptions, but to ensure that when power is off, they work smarter to get people back on power quicker, and keep customers informed with accurate and timely information. This is the very least customers should be able to expect.
"The frequency of extreme weather events is only set to increase so it is really important that industry, and those involved more widely, learn from Storm Arwen to better respond in future."
Some people were cut off for an "unacceptable" length of time, had poor and sometimes inaccurate communications from network firms and it took too long for them to receive compensation payments
Around 28% of customers were told they would be back on supply within 24 hours, but that did not happen, and some customers did not think that the support available was made clear to them
Emergency plans initiated before the storm hit were not adequate to deal with the significant damage that followed
Most power disruption was caused by severe winds and trees toppling onto power lines, with a link found between damaged network poles and their age
Its key recommendations included:
Network companies should submit their winter preparedness plans to Ofgem so it can check customers will be supported during power disruptions
Firms should "stress test" their websites and call centres to ensure they have sufficient capacity for severe weather events
They should develop "more robust mechanisms" to ensure compensation payments are delivered swiftly and accurately to customers
Energy firms should voluntarily lift a cap on compensation for future storms as they did for Storm Arwen
Overhead lines and the management of vegetation should be reviewed to boost network resilience for future storms
It said three network operators – Northern Powergrid, Scottish and Southern Electricity Networks and Electricity North West – have paid nearly £30m in compensation to affected customers after Storm Arwen and have agreed to pay another £10.3m in "redress payments".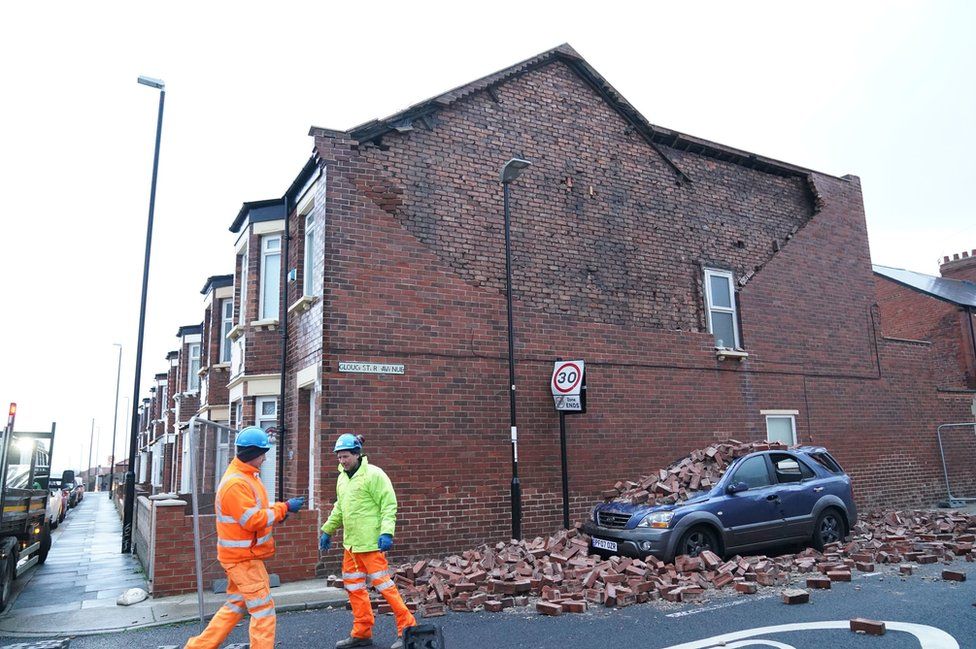 Business and Energy Secretary Kwasi Kwarteng said it was clear thousands of customers had been badly let down by electricity network companies.
He said a new action plan would ensure better preparedness for future storms.
It said waiting times to contact operators were too high and criticised the length of power cuts.