A review is expected to suggest a gradual increase as part of the drive to eradicate smoking by 2030.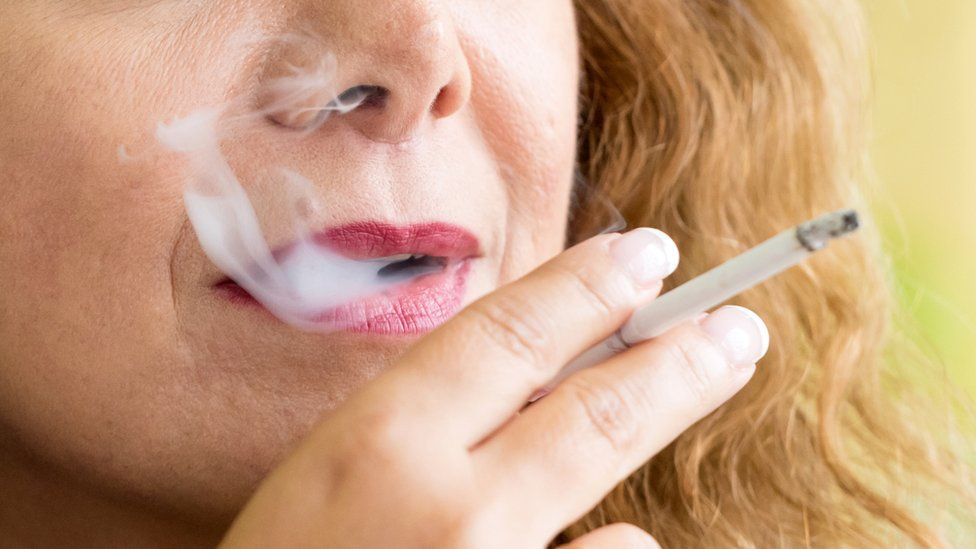 The age at which people can buy tobacco products in England should be gradually increased year after year, a review for government is expected to recommend.
The call will be included in former charity boss Javed Khan's report for ministers, published later on Thursday.
Raising the age from 18 is seen as crucial in eradicating smoking by 2030.
Smoking rates have been falling since the 1970s. But there are still six million smokers in England – seven million across the UK.
The government has said new ideas are needed to convince the final remaining groups to quit.
Remain banned
On the current trajectory, the goal of becoming smoke free – defined as less than 5% of the population smoking – is likely to be missed, which is why Health Secretary Sajid Javid asked former Barnardo's chief executive Mr Khan to review the current rules and approaches.
It is unclear what age limit Mr Khan will recommend – one option is to keep raising it every year so the current generation of children can never buy tobacco products.
Something similar is being introduced in New Zealand, where buying tobacco products will remain banned for anyone born after 2008.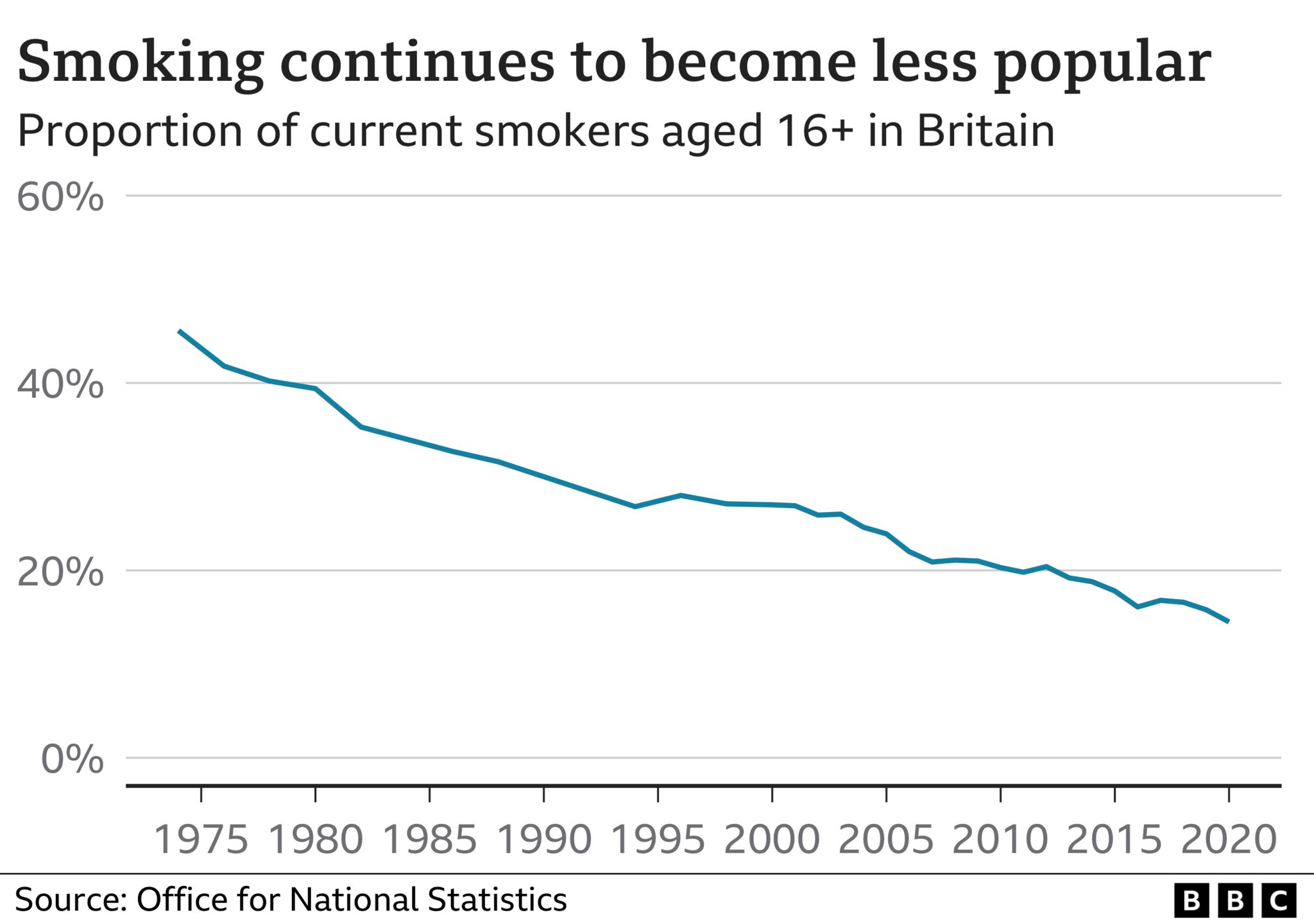 In England, the age limit was raised from 16 to 18 in 2007.
Currently, one in nine 18 to 24-year-olds smokes, according to the Office for National Statistics.
Ministers are not expected to green-light Mr Khan's recommendations straight away.
They will consider them as part of a wider package of measures they are looking to introduce this year to improve the health of the nation and tackle inequalities.
Mr Khan is also expected to recommend:
a levy on the tobacco companies' profits
greater promotion of vaping as an alternative to smoking
extra investment in NHS stop-smoking services
It will be up to the devolved nations to decide whether they follow suit.
Wales and Northern Ireland have already promised to work closely with counterparts in England over raising the legal age for smoking.
The number of deaths caused by smoking is falling – but it remains the leading cause of preventable illness and premature death and is estimated to cause a quarter of all cancer deaths.
In 2019, it accounted for 75,000 deaths in England – 15% of the total.