Angela Rayner says there is "suspicion" about contracts for a firm she says is linked to a Tory peer.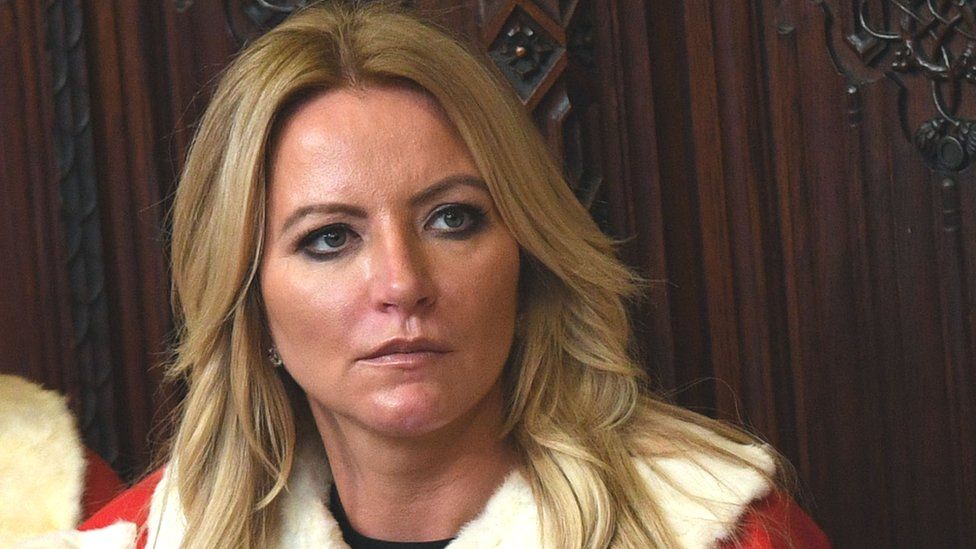 Labour's Deputy Leader Angela Rayner has asked ministers why they are refusing to release details of PPE contracts for a firm being investigated by the National Crime Agency.
She said supplier PPE Medpro was reportedly raided by police, along with the home of Tory peer Baroness Mone – who she said was linked to the firm.
There were serious questions about due diligence, she told MPs.
Baroness Mone has previously denied any link to PPE Medpro.
Government efficiency minister Jacob Rees-Mogg said there was a global shortage of personal protective equipment in the pandemic and British manufacturers provided it in "unprecedented quantities".
But he declined to address the specifics of PPE Medpro's contracts or any alleged connections between Baroness Mone and the firm.
PPE Medpro was awarded two contracts to supply protective equipment in May 2020 as part of the so-called "VIP lane", which allowed MPs, ministers and senior officials to pass on offers of help from suppliers, who could be awarded contracts without competing bids.
In June 2020, it won another contract worth £122m to supply millions of protective gowns to the NHS. But the BBC revealed none were ever used, and the company is in dispute with the government about the contract.
It is not known if the raid by the NCA and any potential investigation are connected to PPE contracts.
Ms Rayner told the House of Commons that "a Conservative peer is under investigation by the National Crime Agency over fraud", after PPE Medpro was "handed hundreds of millions of pounds in government contracts during the pandemic".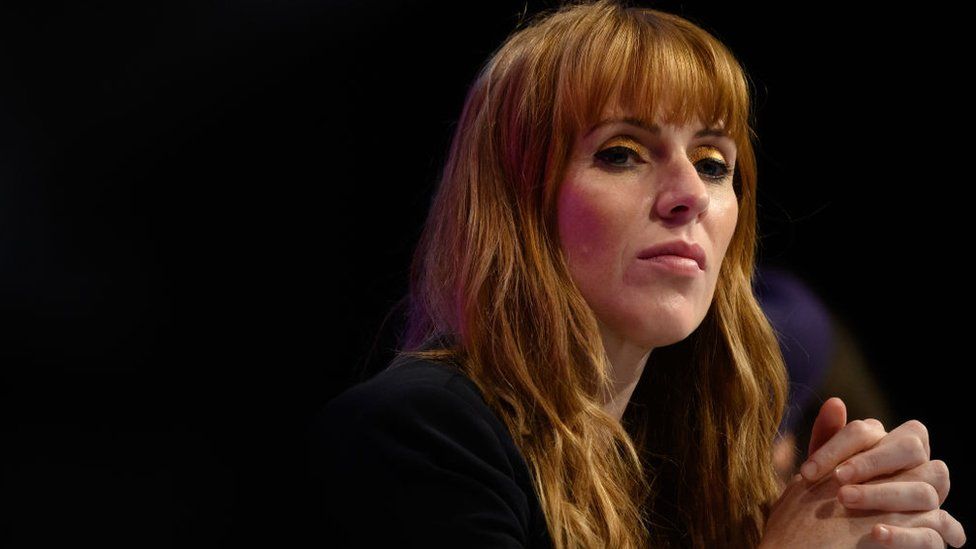 She said it had been reported that the company had been raided by the NCA, along with Baroness Mone's home.
And she asked what evidence the government held and why they were "refusing to give a single sheet of it out into the public domain". "What have they got to hide?" she asked.
The Labour deputy leader accused ministers of being unwilling to answer because "they know there is suspicion about the way they handled those contracts".
Saying that storage of unusable or unneeded PPE was costing £500,000 a day, she asked whether the government's Procurement Bill would "prevent cronyism from corrupting our government and wasting public money".
'It was urgent'
Responding for the government, Mr Rees-Mogg said her claims were "completely false, they have no bearing on reality" and said they ignored the conditions at the start of the pandemic two years ago.
He said British manufacturers managed to increase domestic production of PPE from 1% of the UK's supply to more than 70%, at a time when "everyone was calling for it, because it was urgent".
On the morning of 27 April, the National Crime Agency executed search warrants at addresses linked to PPE Medpro in London and on the Isle of Man.
The BBC spoke to witnesses on the Isle of Man who described seeing more than 10 un-marked vehicles displaying UK number plates and officers who were wearing law enforcement-style vests entering and searching the company building in Douglas.
After the raid, the NCA said: "The NCA does not routinely confirm or deny the existence of investigations or the names of those who may or may not be under investigation".
Baroness Mone has not commented on the raid.
The Department for Health and Social Care has been approached by the BBC for comment.
Additional reporting by Sean Dilley and Ed Campbell