"Monster next door" Can Arslan had terrorised his neighbours for years before stabbing Matthew Boorman.
A man who subjected his neighbours to years of anti-social behaviour before stabbing one of them to death has been jailed for at least 38 years.
Can Arslan, 52, lay in wait for Matthew Boorman as he came home from work then stabbed him 27 times on his front lawn.
It was the culmination of 12 years of threats to Arslan's neighbours in Walton Cardiff, Gloucestershire.
Judge Johannah Cutts said Arslan had "caused terror" as she sentenced him to life at Bristol Crown Court.
Mr Boorman's wife Sarah told the court her family lived a "life of misery" in their own home, too scared to use their garden or backdoor through fear Arslan would make threats.
"We were always on edge, I will not say his name. To me he is simply the monster next door," she said.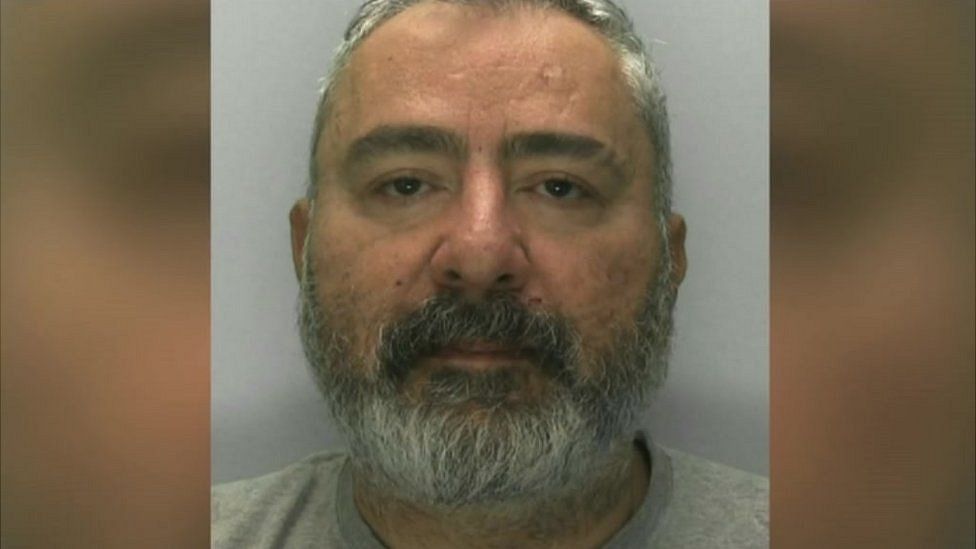 Arslan denied murder on the grounds of diminished responsibility, but was convicted after a trial at Bristol Crown Court.
He admitted wounding Mr Boorman's wife Sarah, whom he stabbed in the leg and the attempted murder of another neighbour, Peter Marsden.
One of Mr Boorman's children saw the attack unfold from an upstairs bedroom on 5 October.
Mrs Boorman added: "What I and my 12-year-old son witnessed that day will haunt us for as long as we live.
"Every day I wake up and my heart shatters more.
"I hear him saying 'no' as he was being stabbed and I see the man next door sitting on his body, laughing at me."
Mrs Boorman suffered a deep wound to her leg as she tried to pull Arslan off her husband.
Arslan then forced his way into the home of Peter Marsden, and knifed him eight times, although he survived the attack.
The day before the killing, Arslan told a police officer he would murder his neighbour.