Berlin's mayor says the suspect, who is in police custody, is "severely mentally impaired".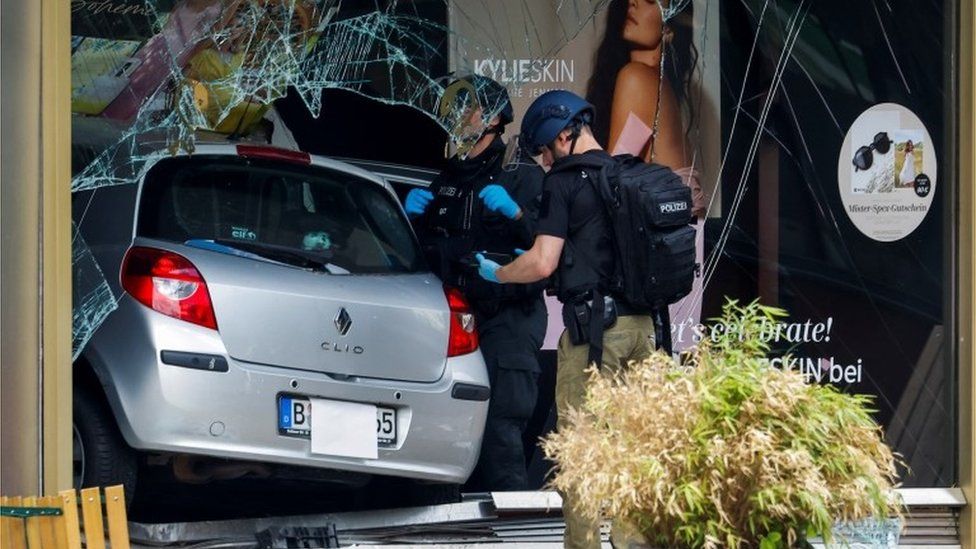 German Chancellor Olaf Scholz has condemned Wednesday's attack on a busy Berlin street that left one person dead and 14 injured as a "cruel rampage".
Mr Scholz added that the attack, which was carried out by a 29-year-old man, had left him "deeply saddened".
Berlin's Mayor Franziska Giffey told local media the attack was "a dark day in the history of Berlin".
She added that the man, who remains in police custody, is "severely mentally impaired".
Local media has reported that the suspect, who has been identified as a German-Armenian man who lives in the city, is co-operating with investigators. However, Ms Giffey cautioned that he has made a series of "confused statements".
The man's sister told the German tabloid Bild that he suffers from "serious problems" and Berlin's top security official, Interior Minister Iris Spranger, said the "evidence suggests this is a case of a mentally ill person running amok".
Ms Spranger said posters were found in the man's car "in which he expressed views about Turkey" but she refuted an earlier report from Bild that a letter of confession had been found in the car. She said the reasons behind the crash will be investigated in detail by officials.
Almost all the injured were students who were on a school trip to celebrate finishing their exams. They had travelled from the small town of Bad Arolsen, in the norther Hesse region of Germany.
The woman who died has been identified as their schoolteacher. Another teacher remains in a critical condition.
A district administrator in Hesse, Jurgen van der Horst, told Bild that "everyone in Bad Arolsen is affected" by the tragedy.
"It's a big school in a small town," Mr van der Horst said. "Everyone knows everyone here and has contact with the families impacted."
Witnesses described seeing a silver Renault Clio veering into a crowd of people on the pavement near Berlin's busy Kurfürstendamm shopping avenue, before driving back on to the road and smashing through a shop window at around 10:30 local time (08:30 GMT) on Wednesday.
A witness who would only be named as F Kacan said the driver had abandoned the car and started to run away but "we were able to stop him", AFP news agency reports.
The man was not known to the security services but had been stopped by police for property offences, Bild reported.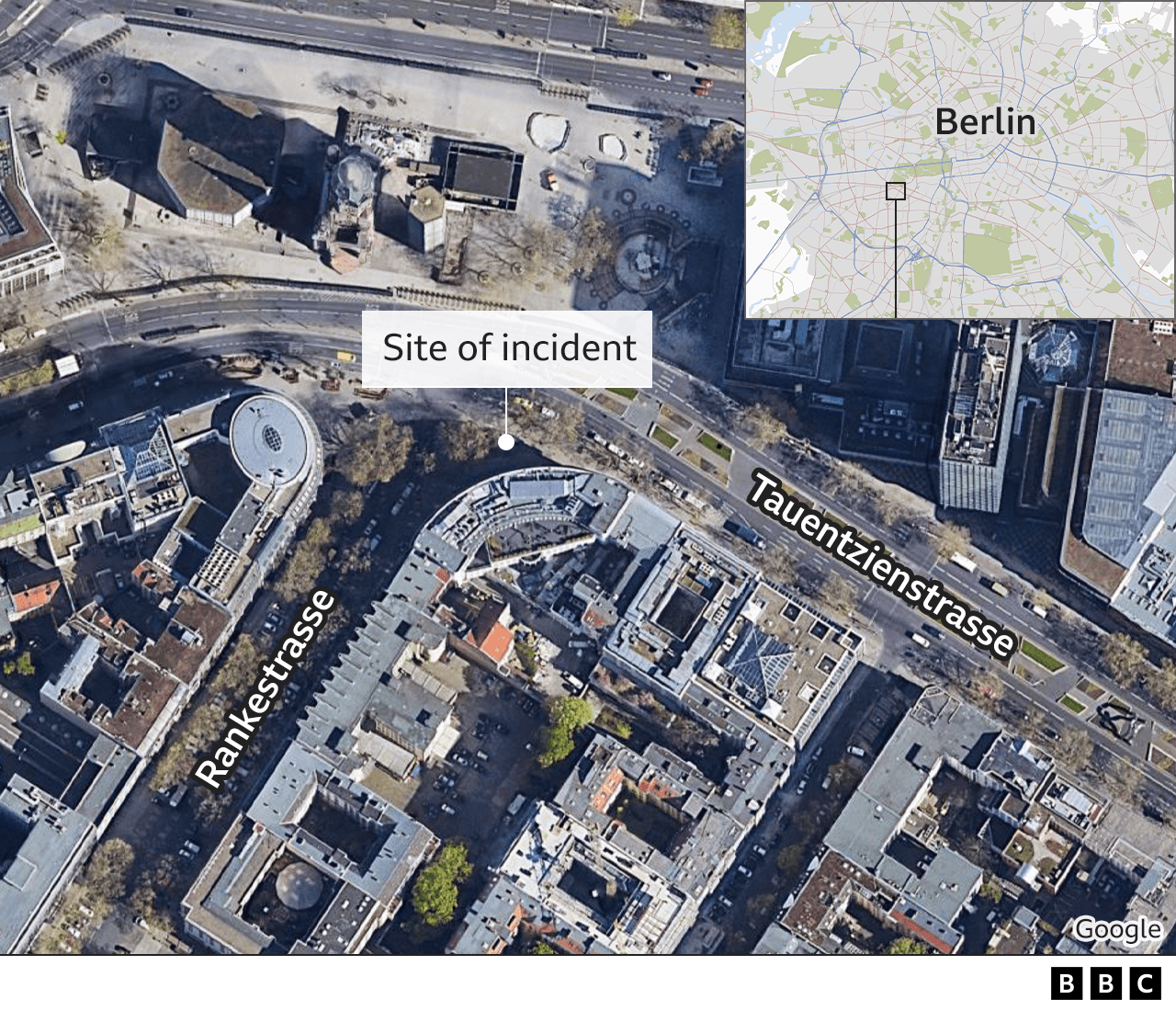 The incident happened opposite Breitscheidplatz, where 12 people were killed in a terrorist attack in 2016 when a truck was deliberately driven into a crowd of people at a Christmas market.
On Wednesday the mayor said it was too early to know if the area had been chosen deliberately, but she said: "It's a situation where you think, for God's sake, not again!"
After the Christmas market attack in 2016, concrete barriers were erected near the site to prevent future attacks, but Ms Giffey admitted that it is impossible to provide such protections for "all of the city".