The action planned for 21, 23 and 25 June is being dubbed the "biggest rail strike in modern history".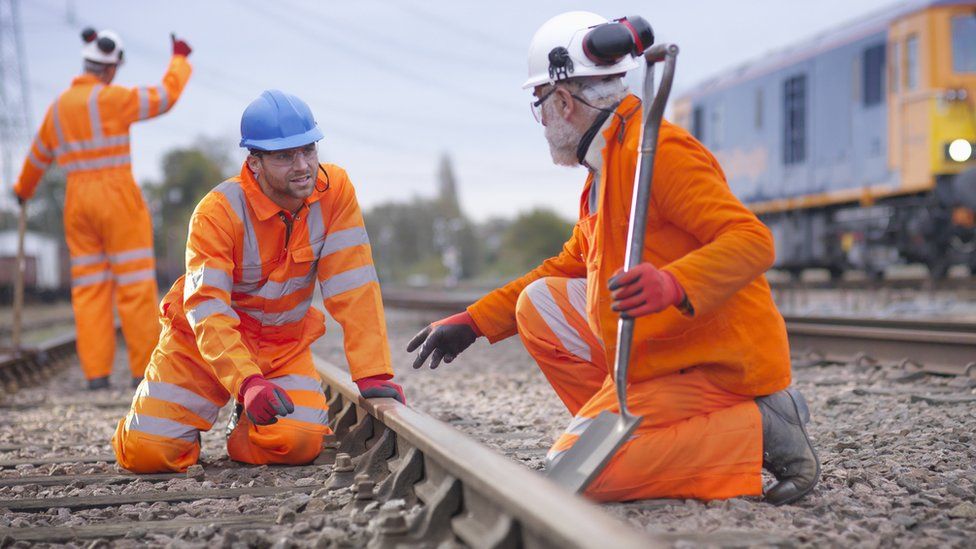 Thousands of railway workers will walk out in a three-day national strike later this month which threatens major summer travel disruption across the UK.
The RMT Union said it will "shut down" the country's railway network on 21, 23 and 25 June after talks over pay and redundancies fell through.
But the Transport Secretary accused RMT of "jumping the gun" and said strikes could put off people using trains.
The action is being dubbed the "biggest rail strike in modern history".
More than 40,000 staff from Network Rail and 13 train operators are expected to take part.
On the first day of the planned strike on 21 June, London Underground RMT workers plan to walk out in a separate dispute over pensions and job losses, taking the total number of staff – along those from with Network Rail and the train companies – to more than 50,000.
The BBC understands the action will leave around a fifth of mainline rail services running on the strike days, with the majority operating for a maximum of 12 hours.
RMT has said Network Rail plans to cut up to 2,500 jobs as part of a £2bn reduction in spending, with the proposed job cuts including workers who maintain tracks, signals and overhead lines among other things.
It also claimed train operators had been subject to pay freezes and changes to their terms and conditions.
"We have a cost-of-living crisis, and it is unacceptable for railway workers to either lose their jobs or face another year of a pay freeze," Mick Lynch, RMT general secretary, said.
Mr Lynch said the union was open to "meaningful negotiations" with rail bosses and ministers, but warned they would need "new proposals to prevent months of disruption on our railways."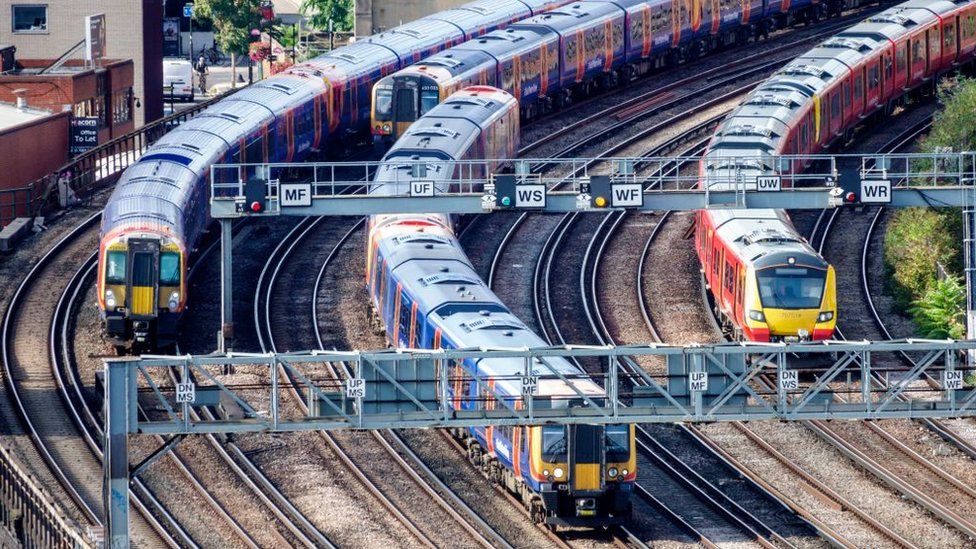 Andrew Haines, Network Rail's chief executive, said he understood the cost of living had increased, but argued the union "must recognise we are a public body and any pay increase has to be affordable for taxpayers".
"Travel habits have changed forever and the railway must change as well," he said.
"We cannot expect to take more than our fair share of public funds, and so we must modernise our industry to put it on a sound financial footing for the future. Failure to modernise will only lead to industry decline and more job losses in the long run."
Transport Secretary Grant Shapps said the decision to strike was "incredibly disappointing" and accused RMT of "jumping the gun" by announcing strike dates "when talks have only just begun".
"The pandemic has changed travel habits – with 25% fewer ticket sales and the taxpayer stepping in to keep the railways running at a cost of £16bn, equivalent to £600 per household. We must act now to put the industry on a sustainable footing," he added.
"We once again want to urge the unions to come to talks with the rail industry so we can work together to build a better, more modern, passenger-focussed, railway."
'No one wins'
The Rail Delivery Group, which represents train operating firms, also urged the union to call off the strikes.
Steve Montgomery, the industry body's chairman, said "no one wins in the event of a strike".
"Staff lose pay, the industry loses vital revenue making it harder to afford pay increases, and passengers and businesses are disrupted.
"While we will keep as many services running as possible, sadly if this action goes ahead, significant disruption will be inevitable. We therefore urge passengers to plan their journeys carefully and find alternative ways to travel during the strike period where possible."