Nurse leaders are concerned about access to care and support for those with long-term problems.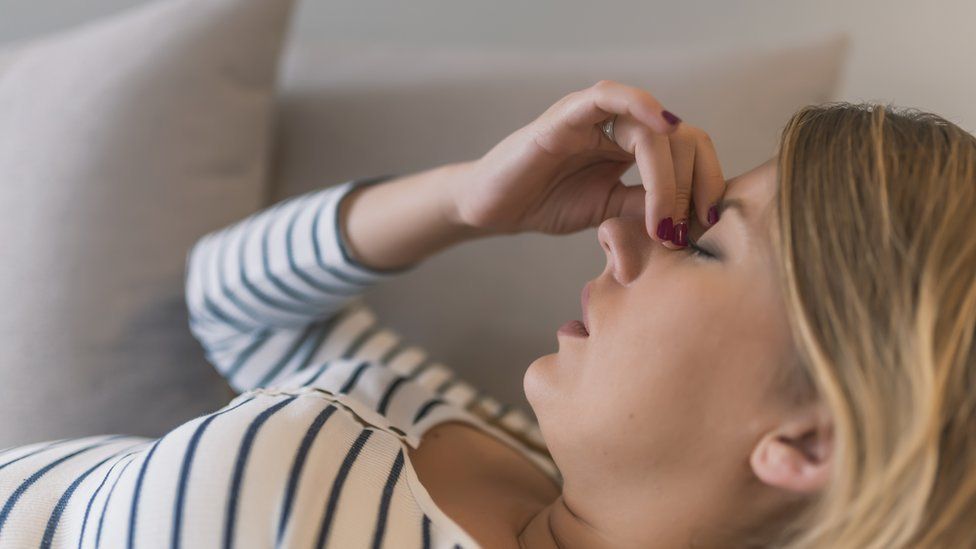 Patients with long Covid are facing a postcode lottery across the UK when it comes to getting care, nurses say.
The Royal College of Nursing (RCN) said treatment varied hugely with some services treating it as a physical condition, but others as psychological.
The union also highlighted long waits in parts of England, which has a network of specialist clinics.
It warned that patients in Scotland and Wales may be missing out because of a lack of dedicated clinics.
But officials there say patients are getting support via core NHS services.
Access to long Covid services and support is for patients with persistent symptoms following an infection. These are defined as ones that continue for more than 12 weeks, and which cannot be explained by an alternative diagnosis.
More than 200 symptoms have been linked to long Covid but some of the main symptoms are extreme fatigue, breathlessness, brain fog, heart problems and severe headaches.
'Unable to work'
Speaking at the RCN's conference in Glasgow, nurses said they had seen first-hand how debilitating the symptoms could be.
Nearly half of patients referred to specialist services are aged 35 to 54.
Jo Strucke, a mental health nurse who works in a specialist service in Yorkshire, said: "Some of our patients have really complex physical health problems and their lives have been transformed.
"They may be unable to work, socialise and do things they previously enjoyed."
Helen Donovan, the RCN's public health lead, added: "As nursing staff we see first-hand how life-limiting long Covid can be."
But she said: "There aren't enough specialist services to meet growing demand and the help patients get varies hugely across the country."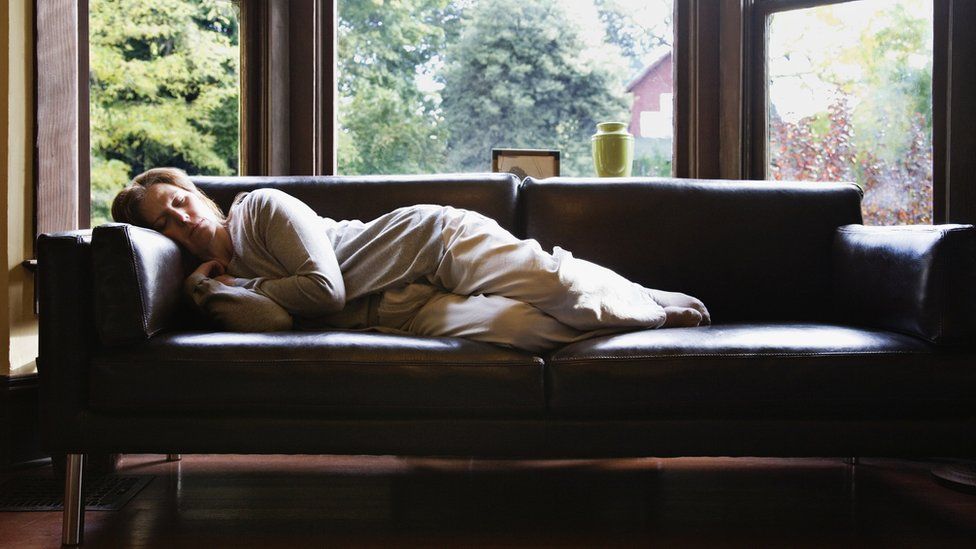 Figures in England show of the 4,400 people who got their initial assessment at one of the country's 90 dedicated adult clinics in the most recent month, 30% had been waiting more than 15 weeks for an initial assessment.
The union also highlighted the wide variation in waits, with nearly half of patients waiting more than 15 weeks in the south-east and south-west, compared with 20% in the north-west.
NHS England said local services were working hard to reduce waiting times.
Similar data is not available for Northern Ireland, which also has dedicated services.
In Wales and Scotland it is left to core NHS services to see patients, but extra investment has been made to support patients.
The Welsh government said its support package still represented an "individual and tailored" programme, which included both support in the community close to home – such as rehab aimed at improving breathing – through to hospital care for the most complex cases.
A Scottish government spokeswoman said it was drawing on the full range of services, from GPs and community-based rehab teams, to hospitals for tests and more complex support for patients.